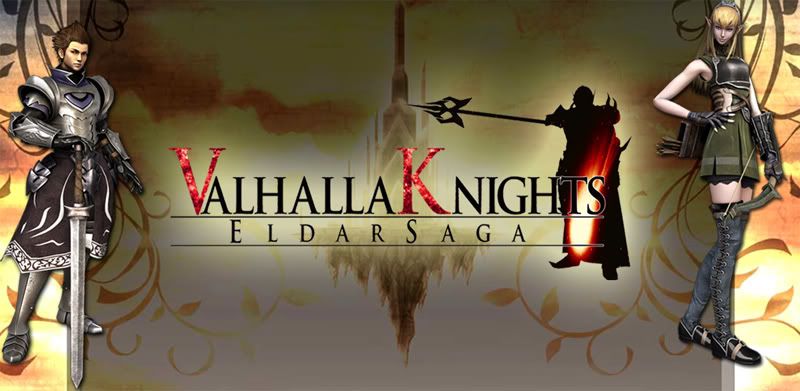 Valhalla Knights: Eldar Saga - The Official Thread
Platform:
Nintendo Wii
Genre:
Action RPG
Developer:
K2 LLC
Publisher:
XSEED Games (US), Marvelous Interactive (Japan)
Rating:
T (ESRB), B (CERO)
Price:
$39.99
Release Date:
September 30, 2009 (US), October 8, 2009 (Japan)
Official Site:
Valhalla Knights: Eldar Saga Official Website
Modes of Play:
Singleplayer (Offline), Two Player Co-Op (Online via Nintendo Wi-Fi Connection)
Boxart:
North America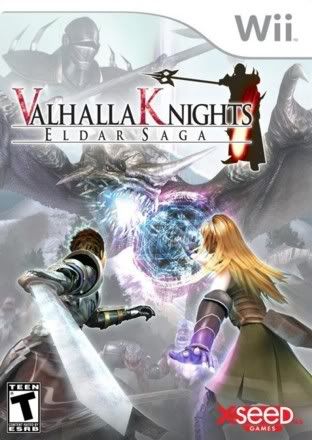 Japan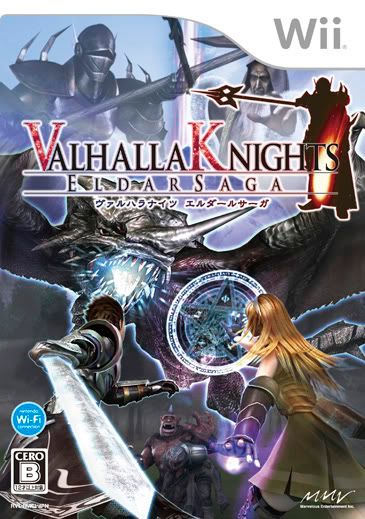 Screens:
Videos:
Trailer
Direct feed gameplay (Part 1)
Direct feed gameplay (Part 2)
Direct feed gameplay (Part 3)
Reviews:
Nintendo Power: 4.0
Weekly Famitsu: 7/5/5/5 (22/40)
So what's this all about?
Valhalla Knights: Eldar Saga is the third entry in the Valhalla Knights series of Action RPGs, and the first on a home console (the previous two entries were on the PSP). However, unlike it's predecessors, in Eldar Saga, the battle system is 100% real time action, with battles taking place directly on the world map. The game is divided into two episodes. In Episode 1, players take control of a male, human hero, who must reunite the races of the land of Eldar after the creatures of the legendary Spirit King once again rise to wreak havoc on the land. During Episode 1, the player also chooses between four potential brides, each of a different race (Human, Elf, Halfling, and Dwarf). The race of the bride you pick will affect the race of your character in Episode 2.
Episode 2: Where things really get interesting:
And that brings us to the part that I personally find the most interesting, Episode 2. In Episode 2, you play as the child of your character from the first episode and the wife you chose. Your child will be a different race depending on which of the four possible wives you chose to make your bride. While in Episode 1 you had limited customization options for your hero, in Episode 2 you will have a much wider range of choices with which you may customize your character. Additionally, you may choose right from the start of the game which episode you wish to play.
Classes:
When the game begins, you can choose from five classes for your hero: Fighter, Mage, Priest, Thief, and Bard. As you progress in the game, more advanced classes become available, such as Ninja, Knight, and Engineer, among others.
Never travel alone:
Valhalla Knights: Eldar Saga offers players two different ways to create a party. In singleplayer mode, you can hire customizable mercenaries to assist you in your travels. In the online mode, two players team up over Nintendo Wi-Fi Connection to tackle quests specially made for that mode.
The final word:
Despite never having played either of the previous entries in the series, I've had my eye on this for a while, hence why I made this thread. Anyway, hope to see some of you guys online, and of course if I missed anything that should be in this post, please don't hesitate to let me know. I'll be adding more reviews and gameplay videos as they surface. So, enjoy!