Welcome to Valheim!​
The valkyries have ferried your soul to the tenth norse world as a custodian, where you must adventure to the ends of the realm, from the deepest forest to the highest mountain peak, slaying beasts of myth and legend feared by Odin himself. You will craft powerful weapons, build unyielding castles and sail longships towards the horizon to prove yourself to the Allfather, and certainly die trying!
About Valheim​
A battle-slain warrior, the Valkyries have ferried your soul to Valheim, the tenth Norse world. Besieged by creatures of chaos and ancient enemies of the gods, you are the newest custodian of the primordial purgatory, tasked with slaying Odin's ancient rivals and bringing order to Valheim.
Explore​

A beautiful, procedurally-generated world awaits you. Venture into deep dark forests, climb snow-peaked mountains and marvel at lush valleys. Take to the seas on a mighty longship, but be wary of sailing too far...​

Build​

Raise your own viking mead halls, houses, castles, and more with our powerful construction interface. From knarrs to imposing warships, build legendary vessels to conquer the seas and discover new lands.​

Conquer​

Battle the mythical beasts of the tenth world and animal wildlife in punishing dodge & block based combat.​

Craft​

Forge increasingly powerful weapons and armour as you advance. Craft food and mead to maintain your health.​

Survive​

From the highest mountain peak to the deepest swamp, each environment presents unique challenges and foes.​

Cooperate​

Valheim supports independent, player-hosted servers and as many worlds as you wish to create, because no one wants to continuously die alone.​
---

Why Early Access?​

"We want to make the best game we can, and even in beta we've learnt that working directly with our community is the best way to do that. Valheim is a huge world and we have lots that we want to add, and Early Access is a way for us to receive constant valuable feedback, collaborate with our players on what they want to see, and keep our players in mind at every step of the development cycle."


Approximately how long will this game be in Early Access?​

"For at least one year, but depending on player feedback and the amount of content we choose to put into the final game, it may take longer."


How is the full version planned to differ from the Early Access version?​

"We plan to add more content such as new biomes, new enemies, new bosses and new materials to find. We want to expand the crafting system with new crafting stations, and of course more recipes. We also want to add more types of weapons and build-pieces so you can further customize your viking stronghold, and make it withstand new threats."


What is the current state of the Early Access version?​

"Most planned core features of the game have been implemented. Single-player and multiplayer modes are fully functional and we have a separate dedicated server tool if you want a server running 24/7. There are currently five fully developed biomes out of a planned total of nine. There are about 280 different items (weapons, materials, armor etc) in the game, to be found or crafted by the player. We have around 120 building pieces, and about 35 different types of creatures including monsters, animals and bosses.

Feature-wise the game is about 75% complete and content-wise it is about 50% complete."


Will the game be priced differently during and after Early Access?​

"No definitive plans here yet, but it is likely that the price will be increased over the course of the Early Access period."


How are you planning on involving the Community in your development process?​

"We currently use our Discord server and the Steam forums as our primary ways to talk to our community. Players are welcome to suggest new features and modifications in the "ideas & suggestions" chat channel. Upcoming changes are openly discussed with the community for early feedback. A closed test-group of players have access to the latest builds of the game and work closely with the dev-team. The test-group evaluates and tests new features and changes before they are released publicly. We will continue to develop this process based on the needs and feedback of the community."
Roadmap​
​
Updates​
Mar 29, 2021 - Patch #0.148.7
0.148.7
Cute mini-tweak patch =)
* Localization updates
* Added separate walk-sneak snow footstep sfx
* Music update ( fixed some sound glitches )
* Credits updated ( Changed the look of the credits screen & added missing names )
* Hammer,Hoe & Cultivator timing & input tweaks ( Slightly lower use delay & queued button presses for a smoother experience...just for you )
Mar 2, 2021 - Patch # 0.147.3 -
Post # 129
0.147.3
Good day Valheimers!
Todays patch has some huge changes to dedicated servers. Dedicated servers now always use direct connections instead of using Steam Datagram Relay (SDR). This should result in much lower latency for most players. Private dedicated servers are enabled by adding "-public 0" to the server command line (See server manual PDF). You can only connect to private dedicated servers using the "Join IP"-button. I really hope this patch solves a lot of connection issues introduced in last weeks patches ( due to switching socket backend ). In addition to these dedicated-server fixes valve are also working on fixes to the SDR system (used when connecting to non-dedicated servers) and i believe there is already a beta-steam-client available that fixes some of these issues. Thanks everyone!!

* Localization updates
* Made Haldor head-turn smoother
* Object network interpolation is skipped if object was far away, solved issue with network players flying through the air when entering dungeons & exiting portals etc
* Added -public 1/0 flag to dedicated server again, Allows players to host local lan only servers
* Join IP-button updated to allow for lan-connections (dedicated servers only) & added DNS support
* Dedicated servers use directIP connection instead of SDR, solves issues with slow steam relays in some areas of the world
* Bonemass puke-effect network fix
* Updated Dedicated-server PDF manual
* Prevent pickup items when entering portals
* Lowered wolf procreation slightly
* Lowered chance of boss trophy talking
Feb 25, 2021 - Patch # 0.146.8 - courtesy of
Kenpachii
Post # 77
0.146.8
Hello Valheimers!
Todays patch has some major changes, the biggest change is the updated socket backend which should improve connection issues for a lot of players. Vulkan support as been enabled in Windows builds and can be enabled for now by adding "-force-vulkan" as a launch option in Steam properties for Valheim. This might fix some random crashes related to GPU drivers. World corruption caused by loging out and and the same time pressing ALT+F4 has been fixed. Some balancing fixes was made on bosses to make them more challenging ( u guys are killing them too fast ).

NOTE: Due to changes in character save data, once a character has been loaded & saved in this new version, they can no longer be loaded in an older version of valheim.


* Crafting item-dupe bug fix
* Harpooned player & ship bug fix
* Fixed player ragdoll
* Bonemass,Moder,Yagluth difficulty tweaks
* Moder music updated
* Tombstone bugfix (probably wont fix disappearing tombstones though)
* Fixed world corruption caused by pressing ALT+F4 while logging out.
* Deathsquitos have slightly longer audio range
* Tweaked audio on blast-furnace & spinning wheel
* Shared map position setting is saved per world
* Updated network stats (F2)
* Building destruction drop-fix
* Vulkan support in windows builds
* Network disconnection bugfix
* Updated socket-backend[/HEADING]
​
Reviews​
Steam User Reviews
: ~62k reviews with Overwhelmingly Positive status as of Feb 23, 2021
IGN
: "Whether I'm fighting for my life, plundering forgotten barrows, or just watching the sun play across the water in a calm moment of respite, Valheim has created a world I'm consistently joyful to live in and discover more of. It's definitely a traditional survival game at heart, which means the further in you get, the more you have to put up with some tedious grinding before you can get back to the good parts. But even at its early access launch, those good parts are already very good, especially when you get to take to the seas or test your skill against its imposing bosses. And the simple but exceptional art and music create a strong sense of place in which to do it all. Grab some mead and come join me by the fire. I don't think you'll be disappointed."

​
---

Trailers​
Screenshots​
​
Social Media​
---

Wiki:​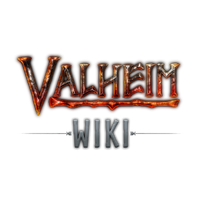 The Wiki for Valheim - the Viking survival game We're a collaborative community website about Valheim that anyone, including you, can build and expand. Wikis like this one depend on readers getting involved and adding content. Click the "ADD NEW PAGE" or "EDIT" button at the top of any page to...
valheim.fandom.com
​
Tutorials / How-To's:​
Ubunaga's tutorials: Quick format, easy to digest. Topics include: Food mechanics, sailing, crafting, & terraforming


If I usually play survival games for maybe 4 hours and get bored with it, will this be any different? Also is it good for single player?

www.neogaf.com
Cohh's Beginner's Guide Tips & Tricks:
Digital Foundry's Settings Guide
Creations:​
Cohn's Base tour:
---
Last edited: