Latest Vita Firmware: 2.05
In December 17, 2011, a handheld was launched that took the hearts of many by storm. Despite it's ups and downs, the PlayStation Vita remains a handheld with a solid library, and this thread's purpose is to discuss the software released on a monthly basis.
As a first thread bonus, you get two months for the price of one!

NA
8 - Earth Defence Force 2017 Portable ($39.99)
15 - Corpse Party: Book of Shadows (PSP, $19.99)
22 - escapeVektor ($9.99)
23 - Gun Commando (PSM, $2.79)
Pro Evolution Soccer (PSP, $19.99)
29 - Let's Fish! Hooked on ($19.99)​
EU
16 - Earth Defence Force 2017 Portable (£34.99/€39.99)
Orgarhythm (£11.99/€14.99)
Retro City Rampage (£8.99/€11.25)
Sumioni: Demon Arts (£7.99/€9.99)
23 - Corpse Party: Book of Shadows (PSP, €14.99)
Doodle God (£4.79/€5.99)
30 - Let's Fish! Hooked on (£14.99/€19.99)​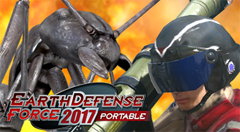 Earth Defense Force 2017 Portable
The Earth Defense Force is all that stands man between thousands of gigantic bugs, spaceships, and the end of the world in a realistic urban sprawl that is doomed for total destruction. Earth Defense Force 2017 Portable is completely remastered from the beloved original and now features new levels, multiplayer, and and the fan favorite Pale Wing, letting players soar high over buildings and cause destruction from above. For the first time, battle for world supremacy with friends in online multiplayer for up to four players and play in co-op and versus modes. Get ready to battle against the very best from outer space in Earth Defense Force 2017 Portable and take out the never ending onslaught of insects and aliens infesting our planet!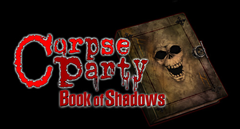 Corpse Party: Book of Shadows
The first Corpse Party game chronicled the struggles of seven high school classmates, one little sister and one teacher who all got trapped in a cursed elementary school that shouldn't even exist, and were assaulted mercilessly therein by malevolent spirits. It was a game riddled with twists, turns and "wrong ends" that culminated in haunting, brutal death scenes, and its conclusion left many questions unanswered and more than a few loose threads untied (while at least one other was tied perhaps a bit too tightly)...
Corpse Party: Book of Shadows is a compilation of eight short stories set before, during and after these events, "fleshing" out the experience and further developing its characters and mythos alike.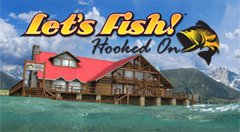 Let's Fish! Hooked On

Cast-off on a fun fishing adventure with Let's Fish! Hooked On, the first full-scale fishing game on PlayStation Vita.
Select your favourite character, unlock the latest lures and enhance your skills as you progress through Amateur, Professional and Master Class tournaments in your bid to win the World Tour!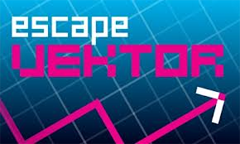 escapeVektor
Take control of Vektor and escape the cunning CPU using the abilities Vektor will hack for you. There are 150* nodes (levels) and 27* zones (worlds) to escape from. In each level there are enemies and obstacles for you to overcome before you can escape as well as online leaderboards to compete on.
Vektor needs your help, please don't fail him now...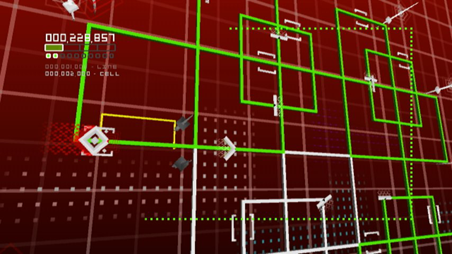 NA
5 - Sly Cooper: Thieves in Time ($29.99)
12 - Alien Breed (PSN, $9.99)
Rocketbirds: Hardboiled Chicken (PSN, $9.99)
Ecolibrium (Free)
19 - Hakuoki: Warriors of the Shinsengumi (PSP, $24.99)
Generation of Chaos: Pandora's Reflection (PSP, $19.99)
Urban Trial Freestyle (PSN, $9.99)
26 - MUD: FIM Motocross World Championship, ($TBA)
Ninja Gaiden Sigma 2 Plus ($39.99)
​
EU
6 - Alien Breed (PSN, £6.49/€7.99)
13 - Rocketbirds: Hardboiled Chicken (PSN, €7.99/£6.49)
20 - Persona 4 Golden (£/€TBA)
Ragnarok Odyssey (€29.99)​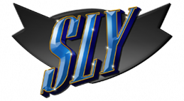 Sly Cooper: Thieves in Time
Sly Cooper and his mischievous cohorts, Bentley and Murray, return in a brand new epic, time-traveling adventure in Sly Cooper Thieves in Time. After completing their latest heist, Sly carries on with a case of alleged amnesia and dances off with gal pal Carmelita, leaving Bentley as the keeper of the treasured Thievius Raccoonus, The Cooper family's ancient book of master thievery. When Bentley discovers that pages of the book have begun to disappear in front of his eyes, he must round up the gang and save the Cooper Clan legacy from being destroyed forever.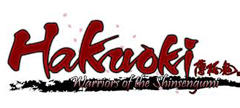 Hakuoki: Warriors of the Shinsengumi

After 260 years of samurai rule, the shogunate's hold on the country began to weaken as men ostensibly loyal to the emperor began to sow chaos and dissent throughout the nation. The Shinsengumi was formed to combat this rising tide of violence, and to protect the shogun and the people from dangerous ronin.
As the country inches close to all-out war, Chizuru travels to Kyoto to find her missing father. She encounters both danger and the Shinsengumi, in quick succession. After learning that the Shinsengumi are also looking for her father, Chizuru goes under their protection. However, they soon find themselves in the midst of political intrigue, supernatural power struggles, and much more as they search desperately for the answer they need.

Generation of Chaos: Pandora's Reflection

Dark clouds blanket the withered skies and block out the sun; cracked earth and choking fog rule the land. This colorless world, showing no signs of life, is known as Hades. The barren land is blasted by chilling winds that cut to the bone... This is where we meet our heroes—Yuri, a young girl cursed with a disease draining her life away; and Claude, her protective older brother who will stop at nothing to save her. As they travel in search of a cure, they find themselves embroiled in a conflict that will determine the fate of the world and, just maybe, the fate of the siblings. They'll lose old friends, meet new friends, and travel on a path that will lead them to the very doorstep of destiny...


Ninja Gaiden Sigma 2 Plus

NINJA GAIDEN Σ2 follows the ultimate ninja Ryu Hayabusa through gorgeous stages and brutal, blindingly fast combat.
Hero Mode makes its comeback, making it easier for even new and casual players to use powerful and exhilarating attacks and advance through the game. This mode can be temporarily activated at any time via PS Vita's intuitive rear touch pad. Compete with enemies at a breakneck "super-high speed" and be the first to reach your goal in the all-new "Ninja Race" mode. Ayane, Rachel, and Momiji take center stage in newly-designed costumes. The unique new "Tag Missions" mode allows players to switch between their favorite leading lady and Hayabusa in real-time while defending the AI-controlled partner. Use the character best suited to each situation for a more exciting action game experience.


January
24 - Demon Gaze
Monster Monpiece
31 -Sengoku Hime 3: Tenka o Kirisaku Hikari to Kage​
February
7 - Romance of the Three Kingdoms 12
21 - Ciel Nosurge RE:Incarnation
28 - Ninja Gaiden Sigma 2 Plus
Phantasy Star Online 2
Senran Kagura Shinovi Versus: Otome Shoujotachi no Shoumei​

Demon Gaze
Demon Gaze takes place thousands of years after the events in the prequel Students of the Round. Players assume the role of the protagonist Oz, a mysterious young man with the power of a magic eye that grants him the ability to seal demons. The game allows players to create secondary characters that join him on his quest, with seven character classes and five different character races. There are 45 character illustrations altogether, which may be changed by "taking a bath". The demons in the game are part machine, and some of them can transform when they go on a rampage. After demons are defeated, the player is able to summon them to battle.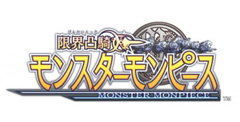 Monster Monpiece
Monster Monpiece is a card battle game where users collect virtual cards and use them to battle foes. Battles are turn-based and take place on a 7x3 grid in which cards can be placed.
The game utilizes an "extreme rub" system to seal cards: "Poking, rubbing, and touching" the Vita's screen will bring up the sealing mascot and remove the character's clothing in stages, "from thick clothes to lightly dressed to skimpy bathing suit."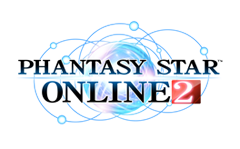 Phantasy Star Online 2
Play Phantasy Star Online 2 and experience revolutionary combat in an action-driven, free-to-play multiplayer online RPG from SEGA. Take a journey into an immersive sci-fi fantasy narrative and explore mysterious worlds to unravel their secrets. Join fellow adventurers and fight against the legions of darkness to banish them from the galaxy.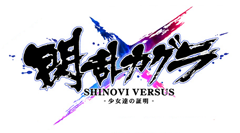 Senran Kagura Shinovi Versus: Otome Shoujotachi no Shoumei
"I'll wrap the world in happy boobs next year."
- Kenichiro Taka, 2012


Both the highest rated PS Vita game and NeoGAF's 13th best game of 2012, Persona 4 Golden has received non-stop accolades since it's release, pretty much cementing it as one of the Vita's best releases of all time. Based on 2008's hit RPG, P4G improves everything about the original game and then some. Thus, it's no surprise that for the first thread, Persona 4 Golden is our very first Game of the Month.
A rumor is spreading through the high school in a rural town: looking into the darkened screen of a powered-off television on a rainy night will reveal your one true love. Investigating this rumor leads to an adventure in the strange world on the other side of the television screen.
The mundane meets the fantastic in this world of stylish sound and visual artistry. Gather a cast of charming characters and tackle the mystery of a bizarre case involving serial murder. This is Persona 4 Golden.
Available at the PSN Webstore.


Feel like your Vita skills are up to the test? Then take part in this monthly challenge where we find out who among you is the best of the best. The winner of this challenge gets to choose which game gets highlighted as "Game of the Month" in next month's OT!
February Challenge:
Gravity Race!
Game: Gravity Rush
The Challenge: Auldnoir Free Race
Objective: Clear the race in the fastest time possible!
How to Enter: PM me a screenshot of your time, whether at the end of the race or in the statistics page.
This month's Winner:
StarCreator
with
00'30"73".
The cutoff date for this challenge is February 26, 2013. Good luck, and happy Gravity Sliding!

How do I backup/transfer my games and saves to and from my PC/PS3?
For PC:
Follow
this guide.
For PS3:
Follow
this other guide
.
How do I switch accounts on my Vita?
Short Version -
First of all, note that:
1. A system can only be linked to one account at a time
2. A memory card can only be linked to one account at a time
To switch accounts, you must:
1. Restore the PS Vita System (Settings > Format > Restore)
2. Format the memory card (if you only have one) or swap in another memory card (if you have multiple)
Long Version here
.
(Thanks to Kazerei and The Grim Heaper!)
What does system update X.0X do?
"Improve system stability", usually, unless noted otherwise.
What is PlayStation Plus? Why should I, as a Vita owner, care about it?
PS Plus is a subscription service that not only gives you access to extra perks to use for your PS Vita, but also grants you an Instant Game Collection of 6 games available to try out for free. These perks include:
-1 GB Cloud Storage for all your PS Vita Game saves (PS1/PSP saves are not allowed).
-Automatic Save uploads to the Cloud, Game Updates and Trophy syncs.
-The same features available for your PlayStation 3 console, only with even more games.
Is Persona 3 Portable as bad as people say it is?
It's not. There are some downgrades, unfortunately, but a lot of the gameplay tweaks make it a greater experience than Persona 3 FES in some aspects, while worse in others.

Upcoming Vita Games and Apps for 2013
Vita Compatible PS1 Classics
PlayStation Mobile Thread of Indie Games, and Apps on Android/Vita
Vita NeoGAF Game Reviews
Vita Wallpaper Thread
Vita Tips and Tricks
_____
Game OTs
Earth Defense Force 2017 Portable
Corpse Party: Book of Shadows
Wake-up Club
Let's Fish! Hooked On
Sly Cooper: Thieves in Time
Ninja Gaiden Sigma 2 Plus