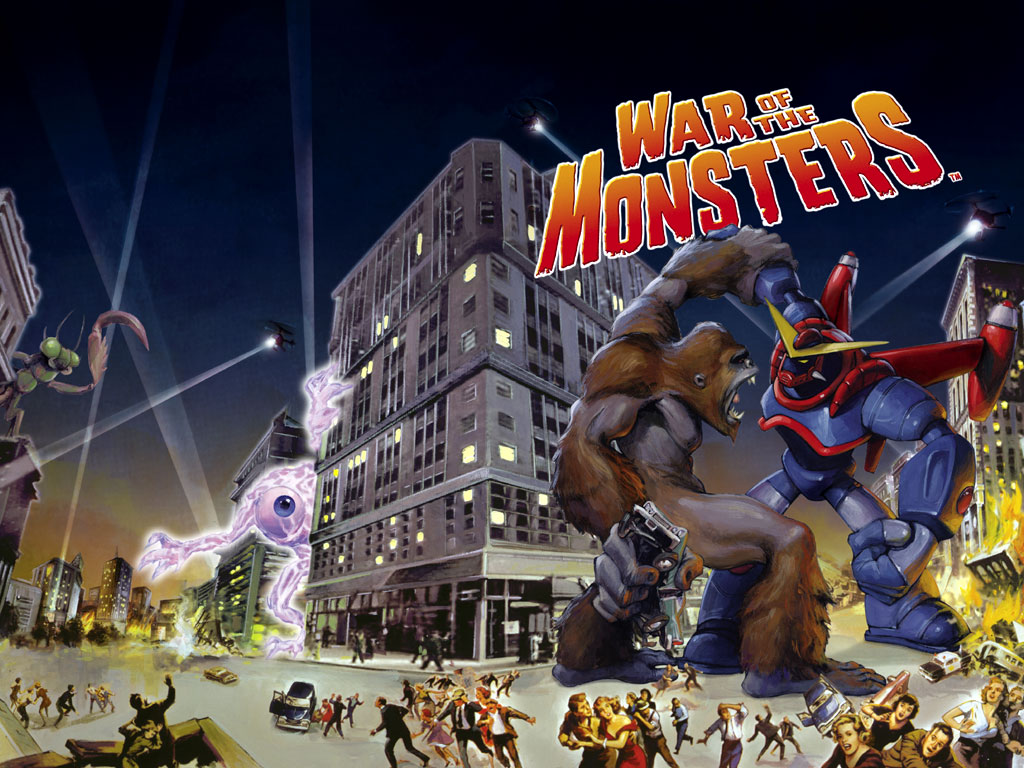 A classic PS2 brawler returns on PS4! War of the Monsters is a city smashing, robot punching, great ape throwing third person brawler where you play the role of a giant monster, or kaiju, and go to town beating the snot out of other giant monsters. Now enhanced with improved resolution (and probably frame rate).
Developer
Incognito
PS2 Release:
January 13th, 2003
PS4 Release:
December 5th, 2015
PSN Price:
$9.99
Store Link
(~700 MB)
Players
1-2 local, 1-2 online using SharePlay
War of the Monsters has a roster of kaiju to choose from - many are tributes to classic monsters and tropes, such as Togera (Godzilla), Congar (King Kong), Ultra-V (Classic anime mecha), and Preytor (giant mutated bug). Others, like Kineticlops and Magmo, are original ideas cooked up by the brilliant folks at Incognito (RIP).
The game has a simple arcade mode that can be beaten in a few hours by each character. The real joy comes from local multiplayer, where you can battle a friend with the creative split screen merging system the game is well remembered for. Now on PS4, this wonderful feature can be enjoyed online thanks to Share Play! The game also has trophies, so dig in.
A bit of advice: read the manual! There are a lot more moves than the game ever tells you, and with the knowledge from the manual you'll be stomping scrubs in no time.
War of the Monsters is an absolute joy. If you've got someone to play with in person or the connection to Share Play, I strongly recommend this game. This thread should be a great way to find online opponents to Share Play with as well. If you're looking for someone, please post here with the following format:
PSN Name: XXXX
Host: Y/N
Join Y/N
Time Zoe: XXT
Remember,
you don't need to own the game to join, just to host!
If we have enough interest I'll make a Google doc so finding opponents is even easier.