The closest otherwise would be Saints Row 2 but it has its own set of issues.
I've played GTA clones from both True Crimes, the Saints Row games including whatever 3 and 4 were supposed to be, the reformatted Driver games and so on and none have really given you the complete package imo like SWIY.
Scarface was not just a GTA clone but it felt different enough that while clearly using a similar style you never really thought of it as just another GTA clone and it stood out on its own. Making a sequel to a classic film and setting the theme around revenge with a new set of aesthetics that none of the GTA games released at that point used made Scarface it's own game and not just a ripoff.
From how you explore, the theme, the travel and combat mechanics, the story, the locations, the world design, how missions are organized, integrations with the characters, radio stations they were all well done. It was a massive world that involved playing as an ex-Mafia lord in hiding now on the run and then picks up as you regain territory and restore your brand. The most GTA did with that is in San Andreas where randomly twice in the game, and optional, there throw some random squares on the map and if you kill a certain number of gangsters the squares change to your color, whatever the heck that was.
Saints Row started out in the right direction, but then went crazy with 3 then turned into a Crackdown ripoff that may at least to their credit, was better than Crackdown, at least Crackdown 2.
When Driver tried changing its identity to include off-foot GTA style combat things just fell apart.
True Crime (both games) was always a buggy piece of crap that barely worked and sometimes would crash your console although when things worked it was clearly ambitious trying to do more than they possibly could for many seconds. Sleeping Dogs went in a different direction losing the series identity.
It would be great for a remaster, no, better yet a remake with a larger world and the same plot. Of course Activision closed the original studio after Prototype 2's failure but they could get some talent to put out a remake, maybe remove some of those 9 or 10 studios making COD, They can even add an online mode to milk MTX just like GTA so it fits in with Activisions service game plans!
I believe that this was the peak of GTA clones, do you agree? If not what GTA clone do you like better and why?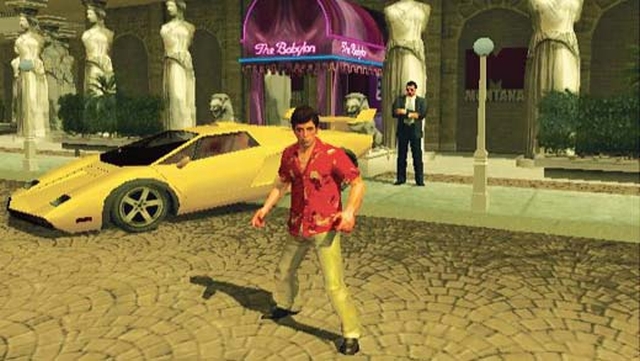 Last edited: