It's an interesting thing I noticed when trying to find interesting games to play.
Every time I come across an extremely rare game on a system, it tends to have a Witch as a main character.
I am pretty sure it's just a conspiracy I am seeing here, but honestly...it's pretty scary that having a Witch as a main character makes the game or series worth so much more than an otherwise obscure mecha game.
Here are examples of games with Witches in it that are WAY too expensive to buy these days, and I honestly think it is safe to just buy a game with a Witch on it for the value to go up.
The Cotton Series (Various)​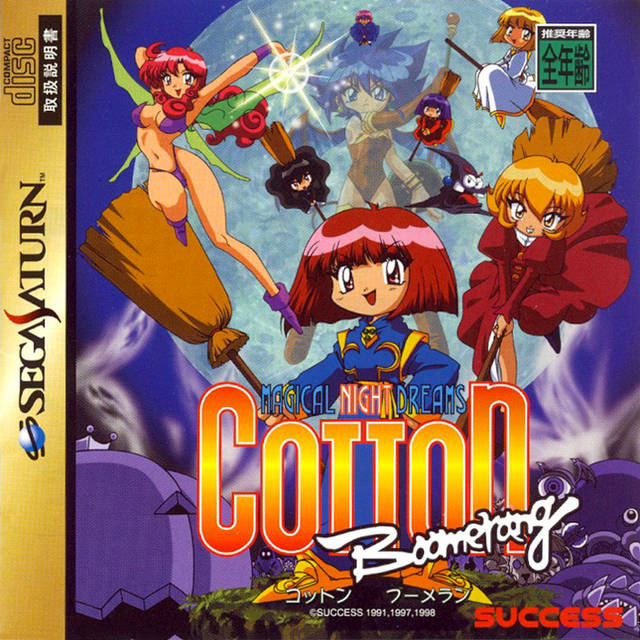 Probably the most Japanese series that only ever got....one release on the Neo Geo Pocket Color? (The UK Plastic Box version seems to be very valuable).
The games are known to be excellent, and for Shmup fans, they can be very easy and accessable, but I find it incredibly funny that the series is best known for shipping such limited quantities that the Mega Drive game got Traditional Japanese Tea Cups as a Prize Winning Bonus!
If you own the whole set, you can easily sell it for a few grand!
It's also one of the only Sunsoft Mega Drive games to be of Normal Size. (compared to Super Fantasy Zone, Lemmings and Batman).
All of the games are super expensive, but the Tea Set probably makes the Mega Drive one the most expensive.
TurboDuo Version
Reason: Limited Numbers despite having many entries. A few Competitions with very limited Prizes raising the complete set even more.
Magical Chase (Turbographix 16 and Game Boy)
A little known Gem, that came out very late in the TG16's life.
They changed a lot of things to the game when it came out in America, meaning that the Japanese version is likely worth even more.
The game easily goes for $300+ and if that's not bad enough, the Game Boy Colour Varient goes for this much too, despite being a watered down port.
Do you really wanna look?
Reason: Late release and changed appearance in the US (TG16), Late Release on the GBC in Japan.
Twinkle Tale (Mega Drive)
​
The one game I honestly wish to own. It's an obscure virtual shooter that I don't believe even got great advertising in Japan.
It was released by an unknown developer and publisher and seems to be extremely rare. Easily going for £300+.
Reason: Lack of Advertising, Limited Quantities and Obscure developer/publisher
Wendy Witch Way (Game Boy Colour)


​
A late release game that has an interesting platforming premise.
The game is mentioned on Racket Boy as one of the rarer titles (along with Magical Chase GBC) that easily goes for $100s and I believe it was made for America rather than Japan, but I would contribute a late release as to why it is rare, plus WayForward before Shantae.
It's a licensed game about Casper's friend so it is likely never going to get a re-release either. (Never came out in Europe so a US Exclusive)
How Much it is Worth
Reason: Limited Quantities, based off of the Casper License and Late Release.
Stella Glow (Nintendo 3DS)


​
A very recent Tactical RPG game that only came out in 2016. It is the last Imageepoch game to release and SEGA/ATLUS picked it up to distribute.
NISA released a Limited Edition (which I own as I liked the premise), which is slowly reaching £170+ with the standard game going for £50+ now.
I hope that SEGA re-releases this.
Reason: Obscure game and Developer Closure
Twinkle Star Sprites (Neo Geo, Saturn, PS2 and Dreamcast)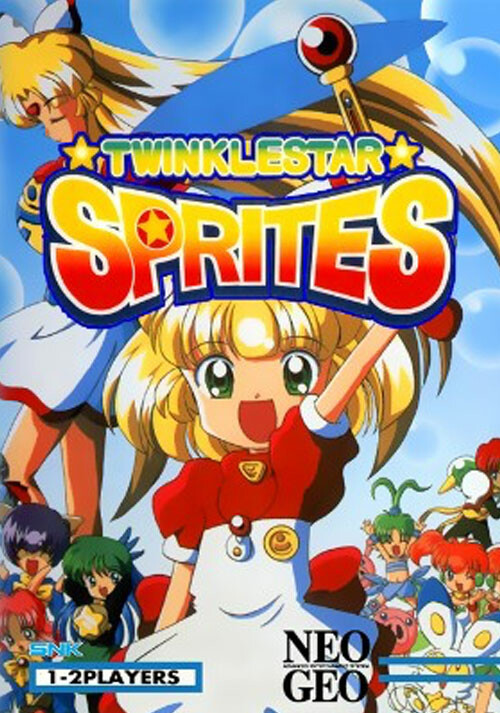 ​
The game is considered an amazing Multiplayer Experience for Shmup fans and has kept demand high despite a digital release on the PS4 (ADK Collection). PS3 release was Physical in Japan only.
All things considered, the main character is more of a fairy than a Witch but it's interesting to note that they do use a broom.
The Saturn version has additional content at least but may not replicate the Arcade experience of the Neo Geo version.
There is a release on PS2 which is cheaper, but I believe it is not as good of a port/remake. The character artwork reminds me of a Certain Magical Girl anime that is Dark too.
Value of the Game on Neo Geo
Reason: Best version on Neo Geo has kept the prices of the other ports high.
A Witch's Tale (Nintendo DS)


​
Only came out in America but it seems to be creeping up in Price for whatever reason. (there IS an American Version of this game but the Images are terrible, but it is more akin to a Disgaea looking Character than this one).
Reason: Unknown....likely small quantities.
Alisia Dragoon


​
She does magic, so I guess she is a Witch/Sorcress but the Artwork for the West fooled people.
Due to the marketing of the game as a Gladiator with a Ferocious Dragon in the West, people likely assumed this was another typical western Hack n Slash game, but it's a very competent platformer that uses basic RPG mechanics.
The game seems more rarer in America than in Europe, which seems to have reasonable prices, so I would say that US copies are worth more in this case.
The Japan version however has beautiful box at as shown above.
Reason: Bad Image Marketing by the Publisher at the time (US only)
Magical Doropie/The Krion Conquest
A very Obscure NES Gem that looks like a Mega Man game and made by Vic Tokai (the same dudes who never gave us Battle Mania in Europe or Battle Mania 2 in general)
I would say that the game's Boxart didn't do it justice and looking like a Mega Man Clone made it even worse.
Reason: Limited Release and Bad Box Art for America (doesn't help that it looks like a Mega Man Clone)
Bonus Game: Keio's Flying Squadron 1&2 (MEGA CD/SEGA Saturn)


​
Not technically a Witch game, but I will include it just to highlight this scenario as the character is a Bunny Girl who rides on a Carrot Stick (like a parody of a Witch)
The Demo is infamous for letting you play the whole game....via a Cheat Code.
You heard that right, the guys who were supposed to put this out as a Demo forgot to take out the Cheat Code!
The main game on the Mega/SEGA CD is worth a huge amount, but the Demo Version is still pretty high if only because people know how to get past Level 1.
The second game however only came out in Europe in terms of a Western Appearance and seems to be holding its value well. (Over £1000 from what I have seen)
Doesn't help that I believe JVC have since they sold their gaming Division to Pack-In-Video which in turn went into Marvelous who will likely sit on this franchise forever...
Keio Flying Prices
Reason: Demo version has the full game via a Cheat Code, thereby people not buying the main game. Sequel came out in Europe only, limiting the sales of the series to Americans.
There are a few games that haven't gone up for various reasons, that I would like to point out.
Bayonetta 1&2


​
I would say it is mostly thanks to being recognised as a good game and funded by Nintendo.
On top of this, it has been ported on the more popular Switch, however I will state that Bayonetta 2 only got a Physical copy on the Switch in Japan so the Japanese version will be worth more.
Reason: In the Spotlight thanks to Smash and ported a few times (Bayonetta 1 numerous times, 2 on Switch)
Deathsmiles 1 and 2


​
These games are not that costly yet but I think it will be soon because CAVE make great games and Shmups tend to hold their value much better than other genres at the moment.
I would say though that the Gothic Lolita (or Loli) appearance may have put a few off which maybe a factor in why it hasn't gone up but this is just speculation.
Very good Shmups I believe.
Reason: Unknown to many gamers as of yet. Can still be obtained at a good price. Likely the Boxart appearance.
Current trend
Please be aware that in future that these games COULD go for more as CAVE is a renowned Developer that have a good history of expensive games on the PS2 and PS1.
Bullet Witch (Xbox 360/Steam)


​
This is another game that hasn't really crept up in price but I heard that isn't that good. It's also getting a PC release.
Reason: Not the best game to play as it is quite clunky but has its fans and is getting a PC Port soon.
Witch and the Hundred Knight Series (PS3/PS4)


​
This game is that type of game that didn't take off because it has a game changing bug that put off a lot of people, as well as not fixing this in the remake on PS4 I believe. The sequel is still available but history may go against this. Unlike A Witch's Tale, this game did get more advertising so was likely assumed to have sold well.
Reason: Game breaking bug that wasn't fixed. Sequel doesn't look promising as it deviates from the first game in plot and gameplay.
One to watch out for!
Dragon Star Varnir (PS4 - Coming out Soon)


​
It's one game I have spotted now and again across Gaming Websites that looks interesting.
Given it is an Idea Factory game, it usually means low sales and dubious gameplay, but hey....it's a Witch Game, coming out of nowhere and it could be a good game!
I'm definitely watching out for reviews on this one and will likely be a hidden gem just because of being obscure, an RPG and is currently flying under the radar unbeknownst to everyone except from the NepNep fans (or are they unaware as well?)
Reasons to keep an eye out: Potentially going to be limited in copies, an Idea Factory game...the Company tends to not do a big Print Run, Limited Edition and a somewhat late PS4 release.
Anyway, that's my thoughts and some evidence on the matter. Hopefully it brings some interesting conversation and whether or not I am crazy (I already know I am!)
Hope to hear your thoughts!
Last edited: