Anyone come across these marketing slides yet? First one is Wii Fit Plus, the second game didn't have a title that I could find. Feel free to lock if old.
Wii Fit Plus: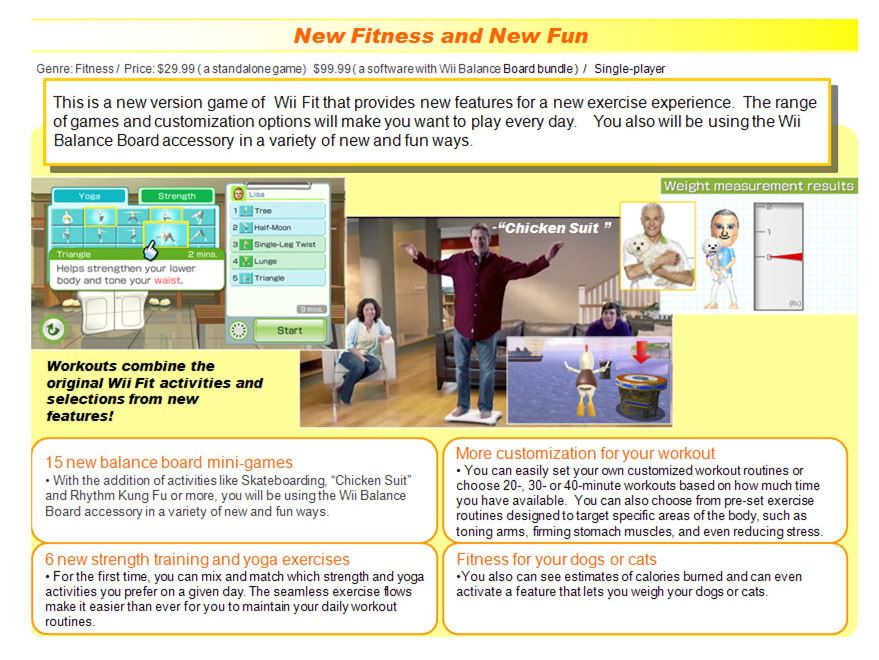 Wii Cycling game + pedal controller: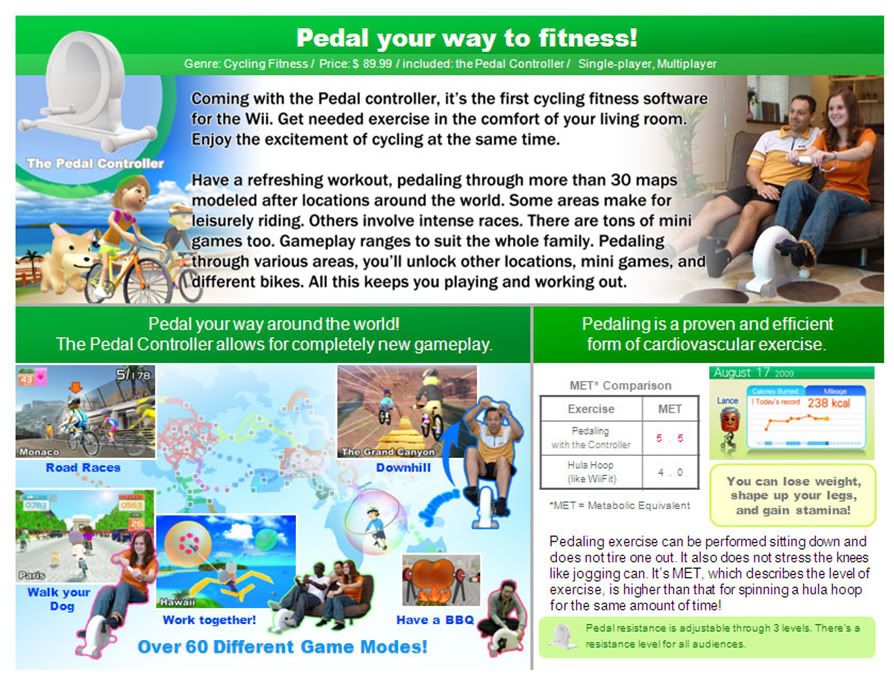 EDIT TO CLARIFY:
Slides originated from a marketing survey. Besides those two games there was another title that sort of looked like that EA active fit game (with the red ribbon).
Not sure which company the pedals come from but the survey did include a video showing off the game and pedals in use. Game looked pretty far along, so I would be surprised if it isn't announced/released by the end of the year. I don't have the vid, and I didn't actually do the survey so I don't have many more details. Sorry. Just thought the images would be interesting.