Feb 17, 2006
6,713
1
1,040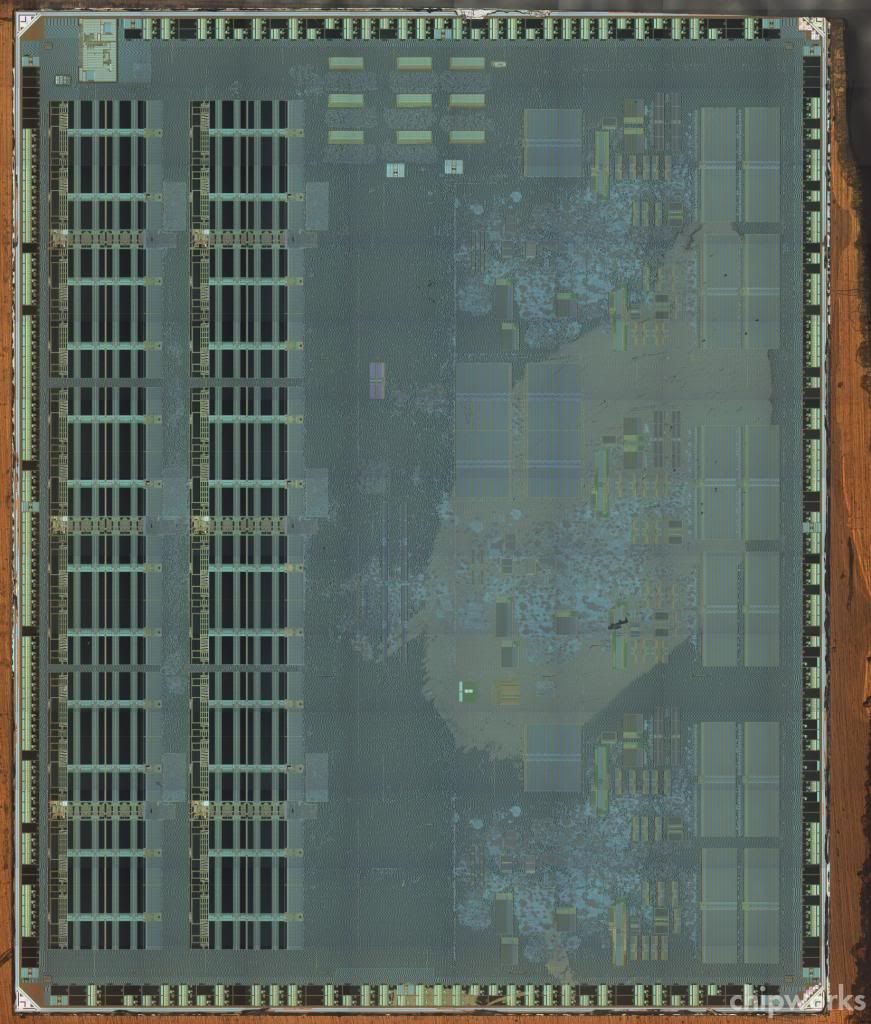 High resolution image (at long last)!
What's going on here?
This is the long awaited sequel to the
WiiU "Latte" GPU Die Photo - GPU Feature Set and Power Analysis
thread. If you have somehow missed it up until now, why not stop on over for some fervent technical discussion? If you'd rather not, here's an abridged version of the events leading up: Desperately seeking some technical specifics in the face of Nintendo's silence, a few GAF posters in the
Wii U Technical Discussion Thread
banded together in order to raise $200 for a die photo of the GPU from the wizards at Chipworks. Before the transaction was made, however, Chipworks contacted us with some pertinent info. It turns out that it would not be possible to discern the specifics we sought from the top silicon die shots offered on their site. What happened next was quite extraordinary. Chipworks went out of their way to take new polysilicon die shots of both the CPU and GPU (which normally sell for $2500 each) and have forwarded them to us, free of charge, for all to enjoy.
So What Is It?
Espresso is a tri core custom PowerPC design manufactured on IBM's 45nm SOI process.
Vital Statistics:
Die Size: 4.74 x 5.85mm
Clock Rate: 1.243125 Ghz
3 MB eDRAM L2 cache:
Core 0: 512 kB
Core 1: 2 MB
Core 2: 512 kB
32 kB L1 Instruction cache per core
32 kB L1 Data Cache per core
Locked L1 Data cache DMA per core
Write Gatherer per core
Other Info:
Espresso offers hardware backwards compatibility with Gekko/Broadway, and is very likely based on the same PPC 750 core.
2-way SIMD is done via "paired-singles."
Each core can retire 2 instruction per cycle (note: this is NOT the same as multithreading)
In Wii mode, only core 0 is active, and half of its L2 cache is locked
Comparison Dies:
Broadway annotated courtesy of marcan
Special Thanks:
Jim, Rob, Randy and everyone at Chipworks who has gone out of their way to help us here at Neogaf.
Also thanks to Thraktor, blu, Durante, wsippel, Schnozberry, Untalkative_Bunny, pestul, Azak, OryoN, JohnB, DeuceGamer, Deviljho, popstar, freezamite, phosphor112, and Dynamite Ringo Matsuri for helping to advance this effort.
Credit to
marcan
and vgleaks for additional CPU info.
(OP will be edited with new info as we go)