I just found this when I cropped the (tiny) logo from the back cover on GameFly:
OH MY, the Wii U version was done by Human Head Studios! O_O
From the back cover:
Entire cover: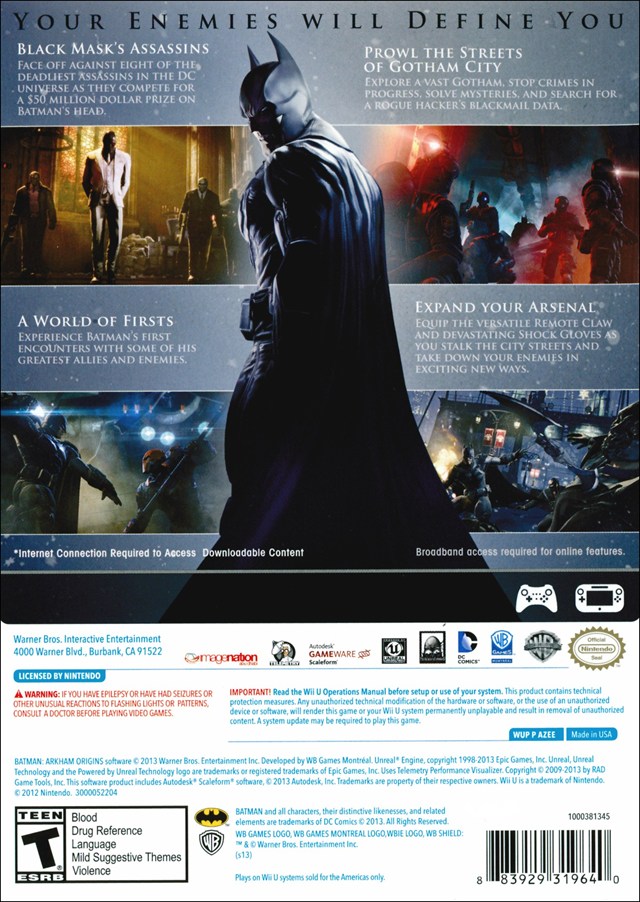 What's really interesting (aside from it being by Human Head in the first place) is that this brings us back to earlier this year when it was uncovered that Human Head (or the related Nine Realms) was working with Nintendo on something:
http://www.neogaf.com/forum/showthread.php?t=657985
Now I doubt THIS was it, but I do wonder if this is another piece of the puzzle.
Edit: Wii U version summary courtesy of TDLink:
Based on the OT the following things could be surmised about this version:
Best framerate on consoles. They all have some frame drops but Wii U seems to have the least. Overall it seems to be Wii U > 360 >>>>>>>>>>>PS3 in this regard.

No screentearing on Wii U.

Better lighting on Wii U compared to PS3/360.

All versions have glitches, including game breaking bugs but Wii U has less glitches than 360, PS3, or even PC with apparently no game breakers present. Including being able to actually do the Burnley tower correctly.

Plus Off TV Play.

Plus Map on the GamePad.

Plus Achievements Posting on Miiverse.

Minus Multiplayer.

$10 less.
Overall, of the 4 versions, it seems like Wii U may be the best version while PS3 is definitely the worst for now.