All of the above!

1. I did internships, I went to major cities during the summer and worked on films/worked with agencies/worked with independent film makers. I used all the free resources the school gave me to make connections and build up a network. I see so many people
Ignore all the tools their universities have. Seriously people, go talk to the university staff, make friends with them, learn all the opportunities and tools they have access to and USE THEM. You are literally paying for this stuff.

2. I cared about what I was doing, why I was doing it and had a fair idea how I'd make good money from it. I knew quickly I didn't want to go the Hollywood route (too much competition and not my cup of tea) I wanted to go the marketing agency/corporate media route where I could have autonomy and run a whole sub department in marketing.

3. I built a great portfolio and made sure every professor knew my name, so when I got my BFA they were all willing to stand up for me to get scholarships/stipens to do more with the school.

4. I took my time in my career early, didn't expect to make tripple digits out of the gate and instead took a modest salary at a place that would treat me well and let me grow, and used that time to generate a name for myself through the US market. Then once I knew I had everything I needed (5 years into my career) I made a big jump to a new city and company to get the major pay increase and title I had been working on.

5. I always had 2 income streams - one from my salaries work and one from freelance/contract work. I never have put all my eggs into one basket. That's important for creative fields as they can be volitile and easy to cut in the corporate world when the economy goes down, so protecting yourself with multiple income streams and good budging can save your butt and free you of a lot of stresses.
Yo... if you need a star for your next commercial/marketing campaign look no further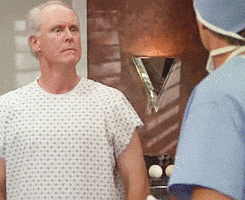 Seriously though this is awesome to hear. A very practical approach that sounds like more people in creative fields should follow this. Everyone wants the big pay out without putting in the work.