Ask me about my fanboy energy!
Xbox Series X|S can run games from four generations of Xbox using the power of the new generation of Xbox to look and play much better with significantly reduced load times. All Xbox One games(except for those that require Kinect), Xbox 360 games and OG Xbox games that run on Xbox One can be played on the new Xbox Series X|S.
Auto HDR
Modern games often implement high dynamic range (HDR) to improve overall visual quality. HDR allows a game to render a much larger range of brightness values and colors. This gives an extra sense of richness and depth to the image when compared to a standard dynamic range (SDR) image. For example, the light from a flashlight looks much brighter and red flowers look much more vibrant.
However, thousands of Xbox games shipped before HDR was first introduced with Xbox One S, and even for some Xbox One games, developers simply didn't have the development resources or time to implement HDR. Auto HDR automatically adds HDR enhancements to games which only shipped with SDR. Auto HDR enhances the visual quality of an SDR game without changing the original artistic intent of the game. Auto HDR is implemented by the system so developers don't have to do any work to take advantage of this feature. Also, since Auto HDR is enabled by the console's hardware, there is absolutely no performance cost to the CPU, GPU or memory and there is no additional latency added ensuring you receive the ultimate gaming experience.
Double F
ramerates
Xbox Series X and Xbox Series S bring next-gen performance to your favorite games. Higher, steadier framerates make games feel smoother, resulting in more immersive gameplay. Many improvements are the result of the custom designed processor that allows compatible games to play and leverage the increased CPU, GPU and memory from the new consoles. In addition however, the backward compatibility team has developed new methods for effectively doubling the framerate on select titles. While not applicable for many titles due to the game's original physics or animations, these new techniques the team has developed can push game engines to render more quickly for a buttery smooth experience beyond what the original game might have delivered due to the capabilities of the hardware.
Enhanced visuals
On the Xbox One, we were able to provide a curated list of titles that were enhanced for the Xbox One X via the Heutchy method. This allowed titles from Xbox 360 that rendered at 720p and original Xbox games that ran at 360p to play at 4K on Xbox One X, well beyond the capabilities of their original platform. The Heutchy method continues to be used to bring a variety of titles to 1440p on Xbox Series S and 4K on Xbox Series X.
Improved texture filtering is also coming to backward compatible titles on both Xbox Series X and Series S. On Xbox One X, a portion of the catalog benefited from increased anisotropic filtering, improving image quality of games. On Xbox Series X and Xbox Series S, 16x anisotropic filtering has been enabled for nearly all backward compatible titles so you can experience the very best visuals the games have to offer.
Xbox Series S will not get the Xbox One X enhancements or play from physical discs.
Sync Your Progress
Cloud saves sync between Xbox 360, Xbox One and Xbox Series X|S for free at no additional cost letting you bring your progress from past generations. For those still enjoying Xbox 360, cloud saves will soon be free to all Xbox 360 users, making transferring your favorite games to Xbox Series X and Xbox Series S even easier.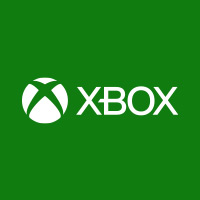 Discover the library of Xbox backward compatible games.
Xbox One Games optimized for Xbox Series X|S
ARK: Survival Evolved
Borderlands 3
Concept Destruction
Crimsonland
CrossCode
CRSED: F.O.A.D.
Cuisine Royale
Dead by Daylight
Desperados III
FIFA 21
For Honor
Fortnite
Forza Horizon 4
Gears 5
GONNER2
Halo: The Master Chief Collection
JYDGE
King Oddball
Madden NFL 21
Maneater
Manifold Garden
Mortal Kombat 11
NBA 2K21
No Man's Sky
Ori and the Will of the Wisps
Outbreak
Planet Coaster
Rocket League
Rogue Company
Sea of Thieves
Sparkle 2
Sparkle Unleashed
Star Wars: Squadrons
State of Decay 2
Tannenberg
The Touryst
Tom Clancy's Ghost Recon® Breakpoint
Tom Clancy's Rainbow Six Siege
Twin Robot: Ultimate Edition
Undead Horde
War Thunder
We Happy Few
Warhammer: Chaosbane Slayer Edition
Warhammer: Vermintide 2
World of Warships: Legends
WRC 9 FIA World Rally Championship
Yes, Your Grace
Last edited: