Oct 22, 2013
3,608
2,322
815
Sugars are something that all people of assorted races and ethnic backgrounds are partial too and it doesn't come as a surprise with the amount of confectionary consumed in the world. But I'm not talking about candies and snacks available to you because that would be boring, but those from other countries which are present albeit hard to find. Those foreign items that can't be purchased from the local convenience store because your country's version of it exists and instead have to be bought in supermarkets or ordered online, or perhaps were tasted on holiday?
An example would be Heinz Ketchup, even though it's American I can find it all over my local corner shops so it's excluded. But something like Sweet Baby Ray's is only available at the American food section at the supermarket and can be submitted. Food and foreign cuisines aren't to be included. Branded sweets, cakes, biscuits, crisps are the meat of this thread and I won't be surprised to see few submissions due to foreign brands being difficult to come by in certain countries due to import tax and lacking popularity.
I'm also not expecting USAGAF to make much of an appearance here as they basically have their own versions or the sweets themselves are American in origin lol.
Mine:
Name: Tootsie Roll
Country: American
Purchased: US Foods Aisle, Supermarket
Rating: 2/5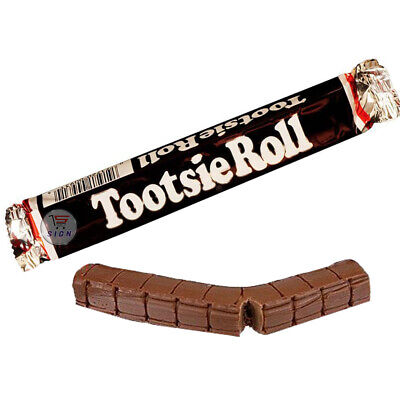 Can't believe Americans actually eat this crap. One of the reasons I bought one was because Washington Redskins cornerback Darrell Green would eat them and claim they made him run fast. Well Darrell was talking bullshit as somebody took coffee grounds and basically made a candy bar out of it. The smooth texture of this sweet is the only redeeming feature.
Name: Cheetos Flamin' Hot
Country: American
Purchased: US Foods Aisle, Supermarket
Rating 4/5
These crisps aren't as spicy and exciting as the packaging makes them out to be. But I absolutely love how they're covered in flavouring powder so I often lick them clean and then eat them. The spice is not overwhelming either and I enjoy a bag of Cheetos whenever I come across them.
Name: Jolly Rancher
Country: American
Purchased: Candy Store With Foreign Sweets
Rating 4/5
These taste like ice lollies which we have in this country and are difficult to come by due to their high import tax. I was able to purchase a bag of 85g for about £2 which is an absurd amount for so few sweets but they're nice although I find they're a little too sweet and high on sugar.