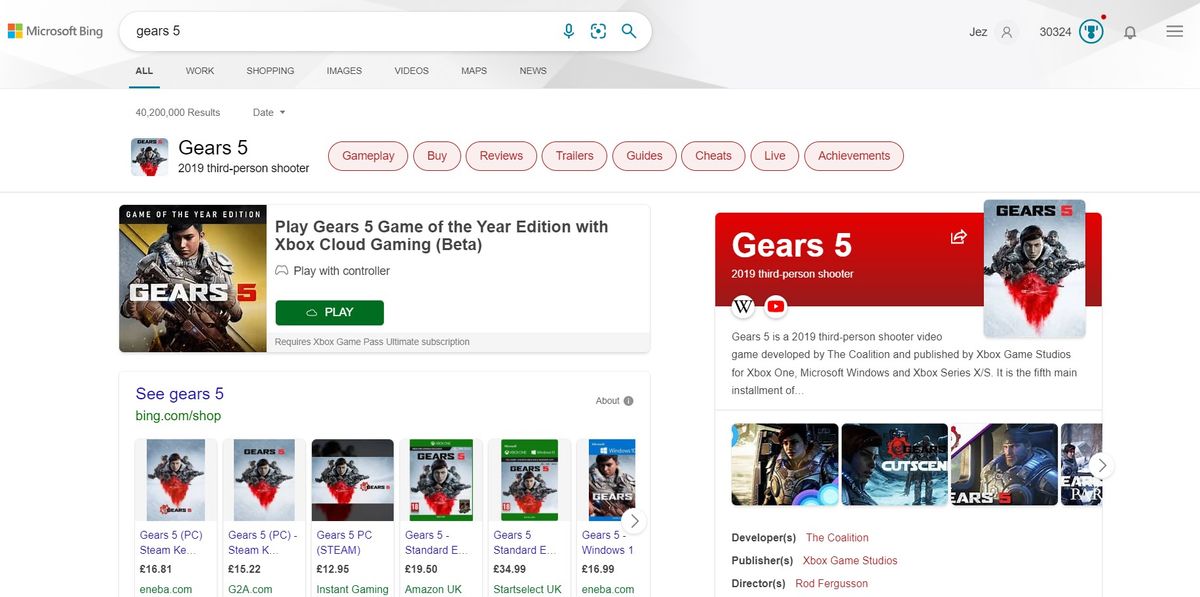 Easy access.

www.windowscentral.com
Some
eagle-eyed Xbox fans
noticed today that you can now launch directly into Xbox cloud games from Bing itself. This has been true for a while on iOS devices using Microsoft Edge, given that Apple's anti-competitive practices prevent Xbox Game Pass from launching natively on iStuff, but now the feature seems to be rolling out more broadly.
If you search for a game that is part of Xbox Game Pass Ultimate, Microsoft will literally throw it right at the top of the search query, giving you a play button right there to quickly sign in and jump across to gaming. The feature might not be available in all territories as of writing, but you can try it by
hitting this search query for Fortnite here
. It's worth noting however, that in my testing, this seems to only work via
Microsoft Edge
. I tried it in Chrome, and couldn't get the play box to appear, but you may experience differently based on your location.