The famous hypothetical!
You are afforded the rare opportunity to sit down and share a three course dinner with any famous individual of your choice, whether living or dead. No doubt this will be a valuable chance for you to pick their brain as well as granting you the opportunity to get to know that person on a personal level and find out a bit more about them. Do you pick someone you happen to admire? Or perhaps a historical figure you've always wanted to meet in the flesh? The world's your oyster!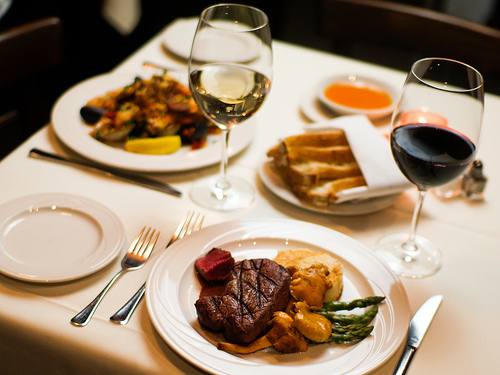 Three simple rules:
1) You can choose to have the dinner with only
one
individual from the past or present. No hypothetical future selections, ie. "The scientist who finally cures Cancer!".
2) You will not have to worry about any potential language barrier between yourself and this person, regardless of whatever languages you both happen to speak.
3) You cannot select someone you know (or once knew) at a personal level. This includes boyfriends/girlfriends, family members or friends in general, whether living or dead.
So who do you pick?
Personally, I'd think I'd have to go with Jesus Christ. I'm not a particularly religious person by any stretch of the imagination, but considering that almost all historical scholars agree the guy actually existed, I'd be really interested in getting to know an individual who's teachings have perhaps had more influence on the world than any other individual. Plus, with any luck we wouldn't have to bother with a wine list either.