CRITICS CONSENSUS​
Zack Snyder's Justice League

lives up to its title with a sprawling cut that expands to fit the director's vision, and should satisfy the fans who willed it into existence

​
Variety
"[This] has to be one of the most visually spellbinding comic-book movies ever made.
The clashing battles never give you that weary, here's-some-more-CGI feeling, because they've been staged with a supreme conviction that's more 'Seven Samurai' than super invincible."
The Hollywood Reporter
"[After] the Man of Steel comes back to life and our heroes get their twilight glory pose, Snyder tacks on an exasperating epilogue — offering a window into alternate realities, with even deadlier conflicts between the iconic characters who're supposed to be super-friends.
No thanks, guys. This was more than enough."
IGN
"With a mature approach to its superhero drama, better-realized antagonists, and improved action, Snyder's version of Justice League saves the movie from the dustbin of history."
ComicBook.com
"Yes, Zack Snyder's Justice League has a handful of flaws," it reads, "but they are largely outweighed by the sense of grandiosity and earnest spectacle on display -- one that proves just what ensemble superhero movies can still be capable of."
ComicBookMovie
"Zack Snyder's Justice League is the superhero movie event of the decade; epic and exciting, it lives up to the hype, and features a standout performance from Ray Fisher as Cyborg along with must-see teases for a sequel we can only hope becomes a reality."
JoBlo.com
"The Joss Whedon version of Justice League has barely any footage in common with this, beyond a few heavily modified sequences.
This is a new movie and should be viewed as such. Hopefully, it'll lead to more Snyder in the DCEU. It may seem unlikely but the mere existence of this movie proves nothing is off the table."
Uproxx
"[My] mindset on this movie has changed from "a disaster" to "a competently made, interesting misfire."
And for people, like me, who aren't totally on board with Snyder's grand vision for these films, well maybe, in Snyder's mind, that's a win."
ThePlaylist
"While it feels like cultural factions have been fighting over "Zack Snyder's Justice League" for years, the winners ultimately will be the fans. 'ZSJL' is a fan cut as much as it is a director's cut, with all the indulgence that the notion applies"
RogerEbert
"It's so bombastic that it makes "Batman v. Superman: Dawn of Justice" seem modest. It will mainly please the people who clamored for it. Even fans of the genre might consider it a bit much. It owes as much to rock concerts, video games, and multimedia installations as it does to commercial narrative filmmaking.
It's maddening. It's monumental. It's art."
NYTimes
"Predictably, the supersized run time allows the narrative room to stretch, for better or for worse."
DenOfGeek
"For the most devoted disciples, moments like Justice League's new, inexplicable epilogue will be treated like scripture, which is fine. To everyone else though, know that Zack Snyder's Justice League is a cold and it's a very broken hallelujah."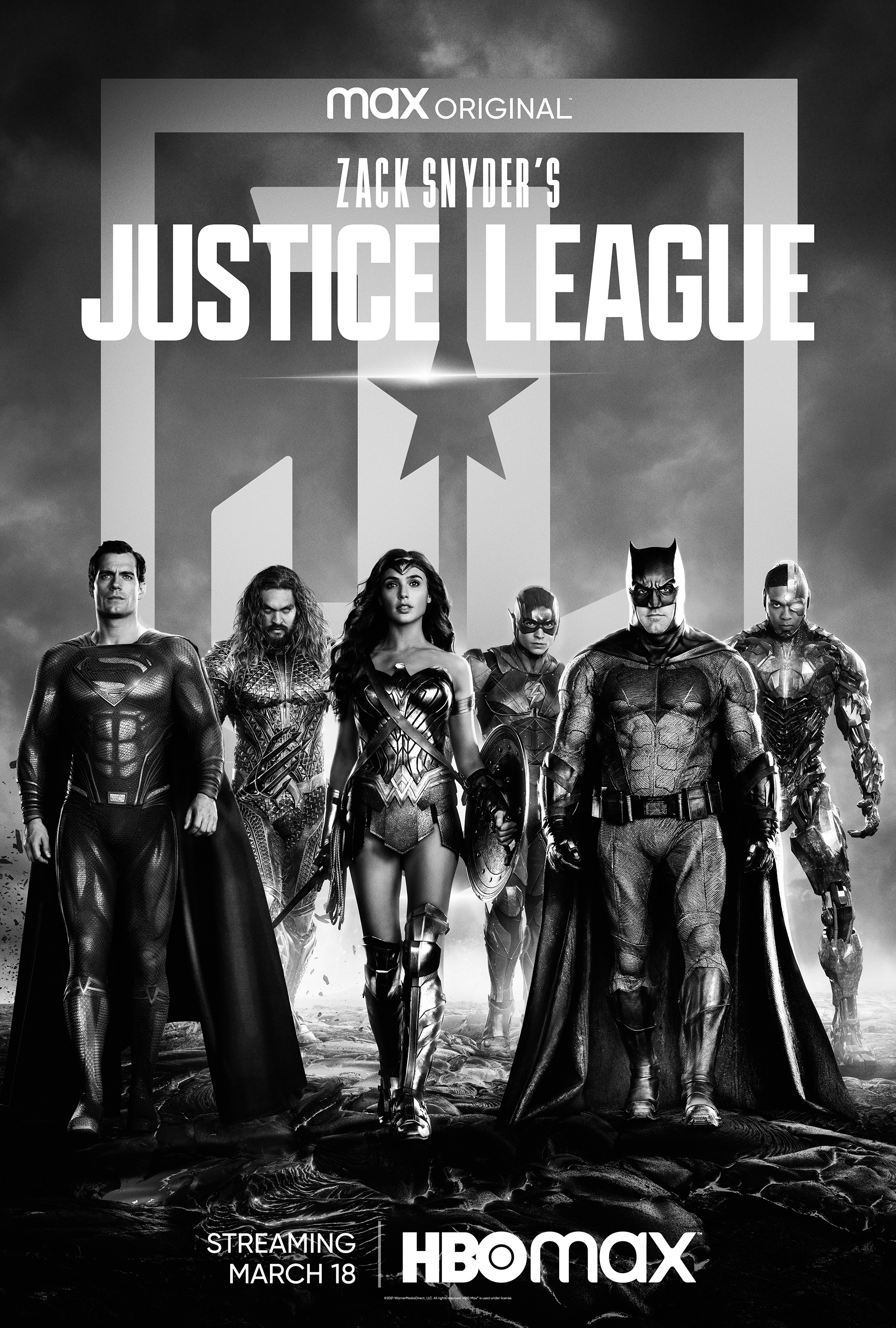 In ZACK SNYDER'S JUSTICE LEAGUE, determined to ensure Superman's (Henry Cavill) ultimate sacrifice was not in vain, Bruce Wayne (Ben Affleck) aligns forces with Diana Prince (Gal Gadot) with plans to recruit a team of metahumans to protect the world from an approaching threat of catastrophic...
www.rottentomatoes.com
Last edited: