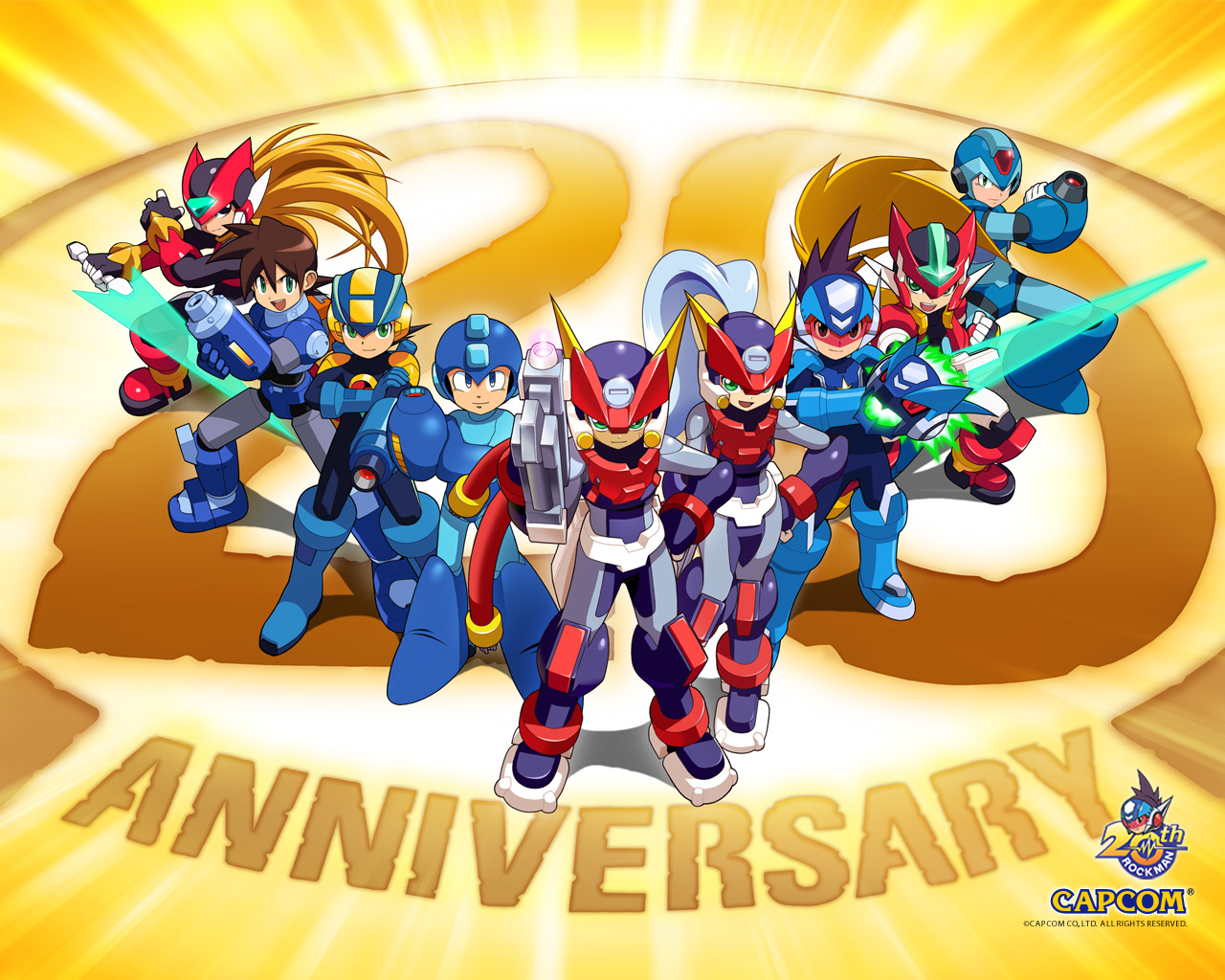 Our Blue Bomber is getting the Retrospective treatment next after the
success of my Sonic Retrospective :)
. I've covered one Mega Man game already, Legends 1 and I plan on covering Legends 2 sometime this week, so consider both part of this Retrospective :).
Mega Man is a great IP and despite owning a lot of his games, I only played a handful of them. So, what better excuse to blast through all of them then making a Retrospective series on him :D!
Just to note, this will not be as frequent as my Sonic threads, as they were pumped out too fast for people to fully comment on. So this will run alongside my
Ratchet & Clank Retrospective, starting this Tuesday with Going Commando to celebrate the launch of the PS4 game :).
Going to need some help on covering a few games, as I never experienced the Battle Network, Zero, ZX or Starforce Series, so if people want to give me a hand when I get to those series, feel free to PM me!
Okay, so going to list all the games I plan on covering and I hope you all enjoy going through the ages with the Blue Bomber :D!
Classic Series:
Mega Man
- Platforms: NES, Nintendo Wii, PS1, PSN (US/JP), Legacy Collection, Anniversary Collection
Mega Man 2 & 3
- Platforms: NES, Nintendo Wii, PS1, PSN (US/JP), Legacy Collection, Anniversary Collection
Mega Man 4
- Platforms: NES, Nintendo Wii, PS1, PSN (US/JP), Legacy Collection, Anniversary Collection
Mega Man 5
- Platforms: NES, Nintendo Wii, PS1, PSN (JP), Legacy Collection, Anniversary Collection
Mega Man 6
- Platforms: NES, Nintendo Wii, PS1, PSN (JP), Legacy Collection, Anniversary Collection
Mega Man 7 - Platforms: SNES, Nintendo Wii U, Anniversary Collection
Mega Man 8 - Platforms: PS1, PSN (JP/US), Anniversary Collection
Mega Man 9 & 10 - Platforms: Wii, Xbox 360, PS3
Mega Man Powered Up! - Platforms: PSP
Mega Man & Bass - Platforms: SNES (JP), Game Boy Advance (US/EU), Nintendo Wii U
Mega Man Soccer - Platforms: SNES
Mega Man: The Wily Wars - Platforms: Sega Genesis
Mega Man - The Game Boy Saga (I, II, III, IV, & V) - Nintendo Game Boy, Nintendo 3DS (VC)
Mega Man: The Power Battle & The Power Fighters (Arcade)
Mega Man: Battle & Chase - Platforms: PlayStation 1, Mega Man X Collection (PS2/GC - Unlockable Game)
Mega Man: Battle & Fighters (NeoGeo Pocket Color)
Mega Man X Series:
Mega Man X
Mega Man X2 & X3
Mega Man X4
Mega Man X5
Mega Man X6
Mega Man X7
Mega Man X8
Mega Man Maverick Hunter X
Mega Man X Command Mission
Mega Man Xtreme 1 & 2
Mega Man Legends Series:
Mega Man Legends
Mega Man Legends 2
Misadventures of Trone Bone
Mega Man Battle Network Series:
Battle Network 1
Battle Network 2
Battle Network 3
Battle Network 4
Battle Network 5&6
Network Transmission
Mega Man Star Force Series
Mega Man Zero/ZX Series:
Mega Man Zero
Mega Man Zero 2 & 3
Mega Man Zero 4
Mega Man ZX
Mega Man ZX Advent