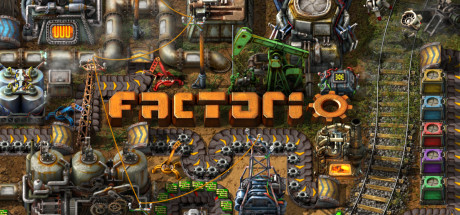 Darias is giving away a copy of Factorio on Steam!
Status: Closed
Start date:
Giveaway closed :

Created by:
Darias
The giveaway has ended.
The winner(s) have been drawn.
Winner(s): RyuCookingSomeRice
No purchase necessary. NeoGAF giveaways are provided at the sole discretion of NeoGAF LLC with no warranty, guarantee, refund, cash value, or support of any kind (ex: you claim your key doesn't work; we have no way of proving your side of this and can't offer any support or substitution/compensation). Giveaway participants and/or winners will be subjected to internal anti-fraud verification to ensure fair participation and entrants may be revoked from competition or winners revoked at any time at the sole discretion of NeoGAF LLC. If a fraudulent winner is determined, best efforts will be made to select a substitute winner when feasible. Giveaways void wherever prohibited. Check your local, state, and national laws before entering. One entry per giveaway per household.