So, with this
tweet
: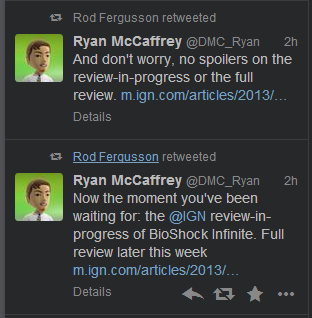 There has been a bit of controversy stewing over the exclusive, by a whole bunch of people, for example:
https://twitter.com/jasonschreier/status/313757362253078529

with even Geoff Keighly getting involved with this tweet:
https://twitter.com/geoffkeighley/status/313761274544656385
Viacom does not write or compete for exclusive reviews.
Edit:
Had to add these 2 tweets because they are gold
: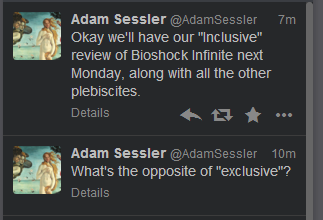 Which then, as the consumer and reader, start to really agree will all these people, despite past differences. It is near impossible to trust, completely, the legitimacy of the review or the honesty in the review itself. It strikes me as a blatant "I don't give a fuck what they think", from publishers, and makes it appear(happily some are speaking out about this) that the games media is perfectly willing to go along with this.
I think it is insane that publishers think(and probably do) to get away with this crap, which smells of nothing short of bribery. And you know, this shit really needs to stop.