Here's your catch all thread for everything Black Friday!
I'll be updating this OP throughout the month with any info/tips as ads get released. Let me know if you want anything specific here or want to contribute. For now i am holding off on posting lists, ad images, etc.
Black Friday will be held on
November 24th
this year, with sales beginning the evening before, and certain ones going throughout the month or as daily deals. All stores, have varying online deals, loyalty deals, and hours of operation on Thanksgiving and BF.
GOOGLE DOC
of each sale and store organized courtesy of cag
Alternate GOOGLE DOC

AMAZON
coming soon
BEST BUY
GCU does NOT stack with these deals
entire ad
BJS
entire ad

COSTCO
entire ad
DELL
entire ad
GAMESTOP
entire ad
KOHLS
entire ad
MEIJER
entire ad
MICROSOFT
entire ad
NEWEGG
entire ad
PLAYSTATION STORE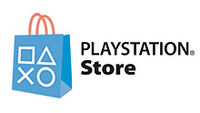 blog post
SHOPKO
entire ad

TARGET
entire ad
TOYS R US
entire ad
WALMART

entire ad
GOOGLE DOC
of each sale and store organized courtesy of cag
Alternate GOOGLE DOC

BONUS BLACK FRIDAY RESOURSES:
How to get amazon to price match
How to filter the CAG spreadsheet
TV DEALS
bfads.net
https://blackfriday.com/
https://bestblackfriday.com/ads
theblackfriday.com
some links courtesy of CAG & Reddit