Animal Crossing (for Gamecube; US) turned 15.
So I'm curious, to those who played any of the games, who are your favorite neighbors, or who you always want/wanted in your town or missed the most if/when they have left.
For me, playing New Leaf the most, I've grown a liking to Diana the Deer. She was that "spoiled princess" kind of character who warms up as a good friend later down the road.
I was actually pretty sad learning she left for greater things when I checked back in the game recently.
I've also saw Kidd the Goat and Hugh the Pig as my 'bros'. Why I used that term for them, I have honestly no idea.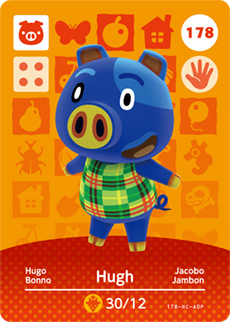 I think they've been in my town the longest, but I'm not sure if they're around anymore.