Developer:
The Coalition
Publisher:
Xbox Game Studios
Director:
Rod Fergusson
Designer(s):
Matthew Searcy & Ryan Cleven
Composer:
Ramin Djawadi
Platforms:
Xbox One & PC
Release:
September 10, 2019 & September 5, 2019 (Ultimate Edition)
The world is crumbling. The Swarm has corrupted the Coalition's robot army and is descending upon human cities. With danger closing in, Kait Diaz breaks away to uncover her connection to the enemy and discovers the true danger to Sera – herself.
Gears 5 is being developed by The Coalition as a sequel to Gears of War 4. Unlike previous games in the Gears of War series, the game is simply titled Gears 5 (without "of War" included in the title). Xbox marketing boss Aaron Greenberg explained that the new title was "cleaner" and that it was a natural change because most people had been ignoring "of War" for years.[4] For Gears 5, The Coalition decided to shift player focus from JD Fenix to Kait Diaz. According to studio head Rod Fergusson, "It was a natural choice. When you play through Gears 4, think of it as Mad Max: Fury Road. It was really Furiosa's story, and Max was the side kick. That's how it felt in Gears 4, the whole game is about saving Kait's mom, and really JD is there to help her."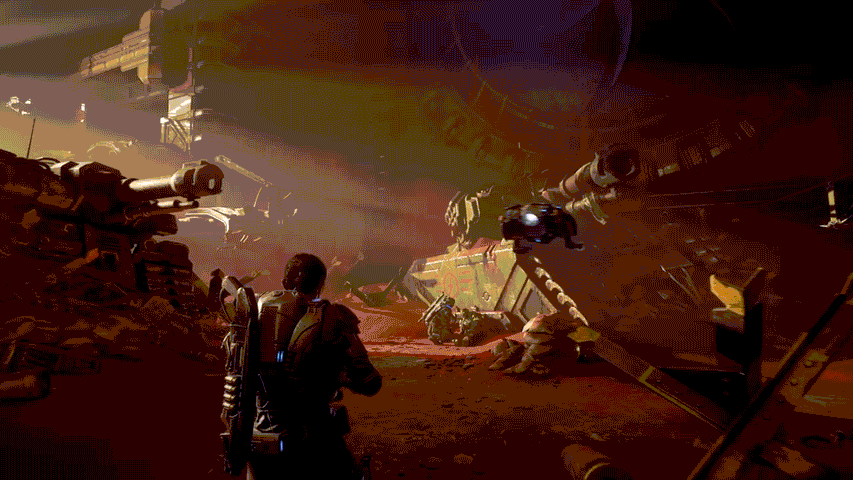 IGN: 9/10 Gears 5's campaign doubles down on story and brings enough welcome gameplay improvements to make it a great ride. GamesRadar: 4/5 Gears 5 biggest changes don't reinvent the series, but give the classic shooter more room to breathe. Let Gears be Gears. Game Informer: 8.5/10 Gears 5...
www.neogaf.com
-----------------------------
A special thank you to
Komatsu
for the great banners and helping making the thread
Last edited: