Oct 2, 2008
43,260
31
1,165
Are you tired of dungeon crawlers and fantasy RPGs that strictly focus on medieval/swords & sorcery settings?
Do you want more cyberpunk and tech-science than you do dungeons and dragons?
Well so do I.
Enter Generation Xth.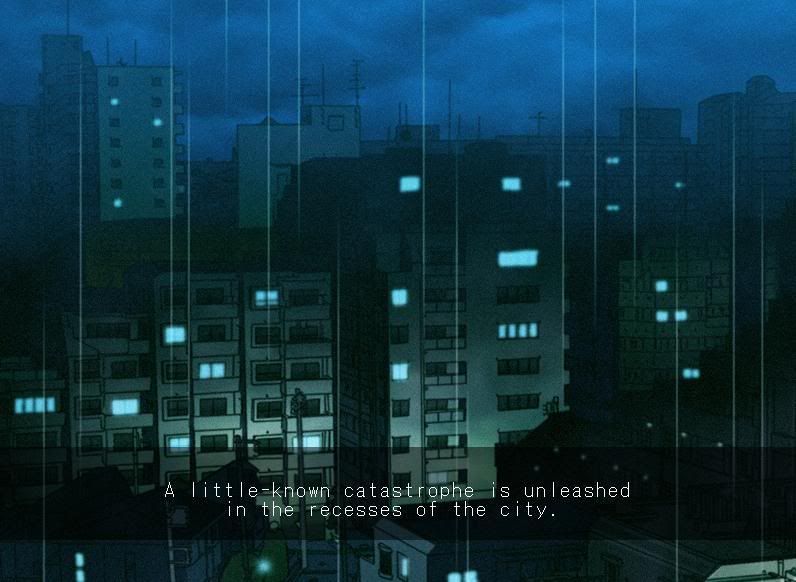 From the project lead, Shram:
Team Muramasa, to exaggerate slightly, are responsible for the resurgence of Wizardry-clones (old-school, first-person dungeon romps) in the East, and subsequently in the West. The popularity of their official Wizardry games, Xth and Xth 2 on the PS2, caused a flood of games like Elminage, Etrian Odyssey, Unchained Blades, and many more.
The Wizardry Xth games boasted a fairly open world, an extremely intuitive but in-depth crafting system, and many overall improvements to the Wizardry formula, particularly focusing on speed and efficiency of controls. They took that formula to the indie PC scene in 2007 and created the Generation Xth trilogy, the first entry of which, Code Hazard, is the reason why you are here now.
Team Muramasa continued after the Generation Xth trilogy to create Meikyu X Cross Blood, then Students of the Round, which was successful enough to warrant a 360 and PSP port, and now they're working on two new dungeon games for the PSVita and 360 under Kadokawa publishing, called Demon Gaze and The Stranger of the Town of the Blade (Tsurugi no Machi no Ihoujin).
Info website:
http://www.exp-inc.jp/xth/
Hope you all find them as enjoyable as I do.
Generation Xth was the first in a trilogy. All three will be fan translated at some point, but the first is what's being worked on.
Here's some images of the pre-alpha demo.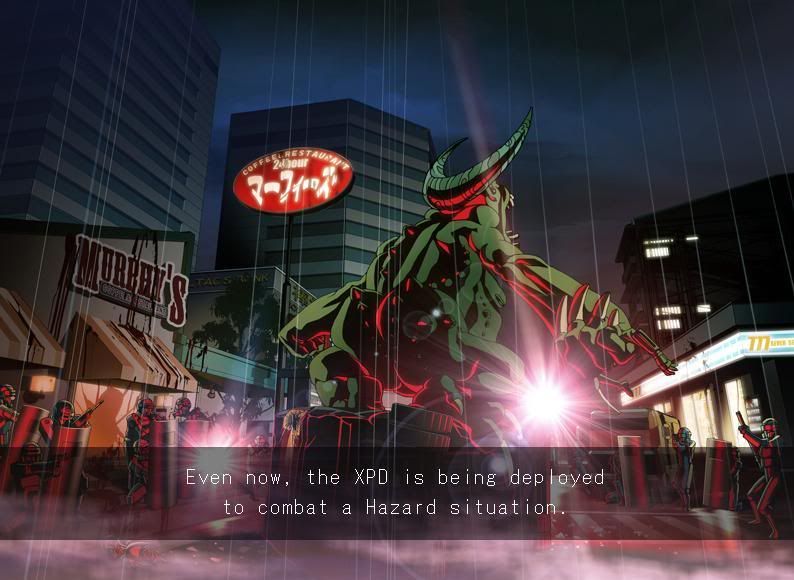 This is a Wizardry-like in a futuristic city setting.
It's as awesome as it sounds.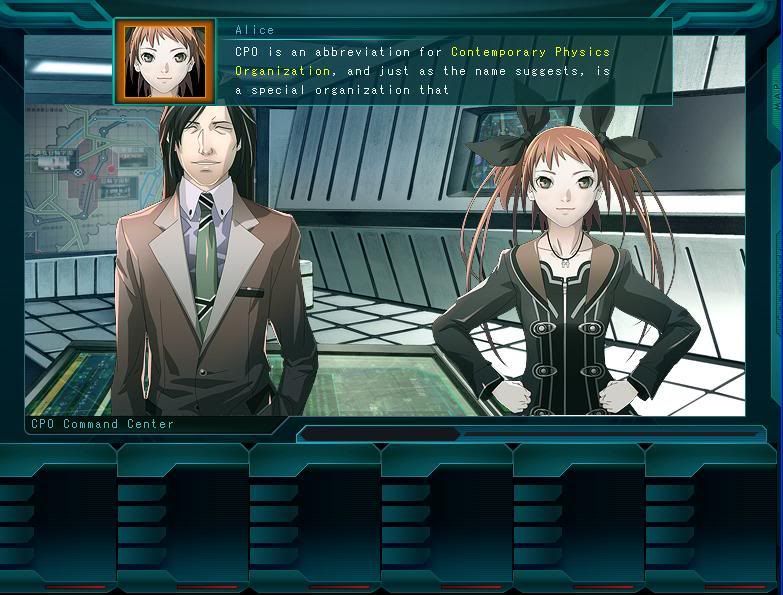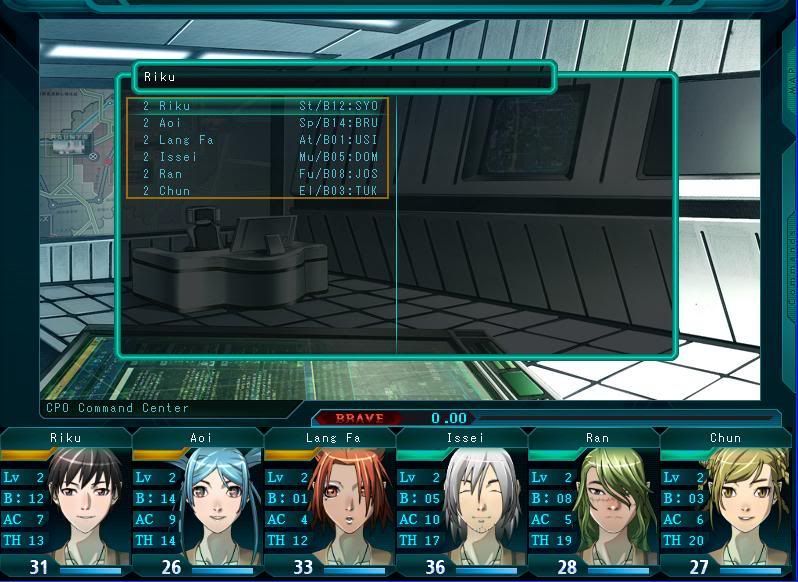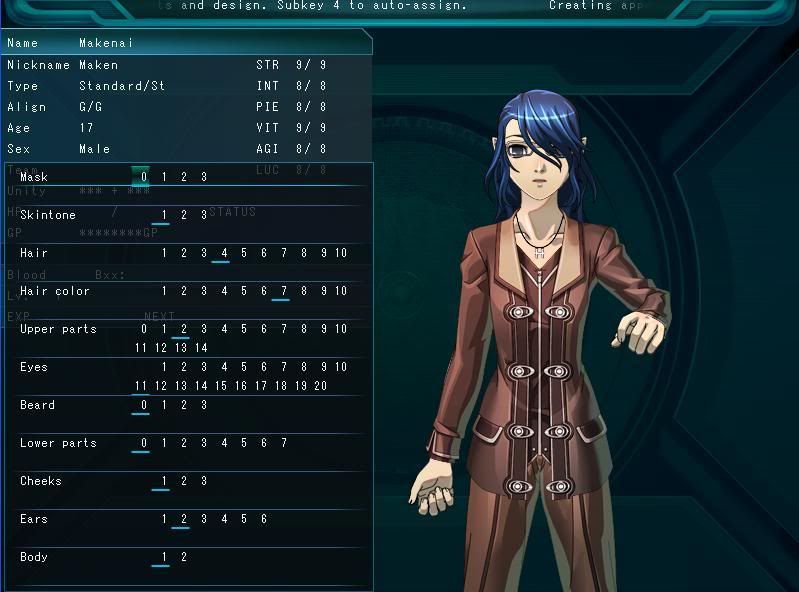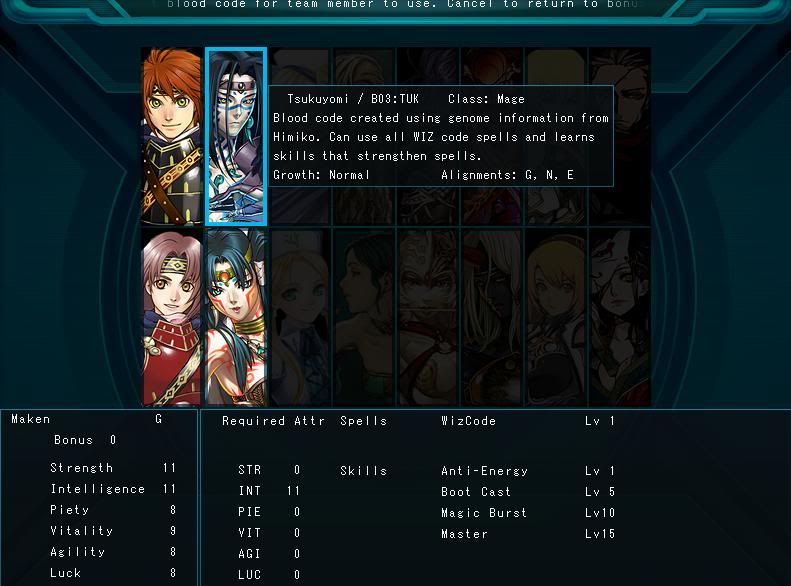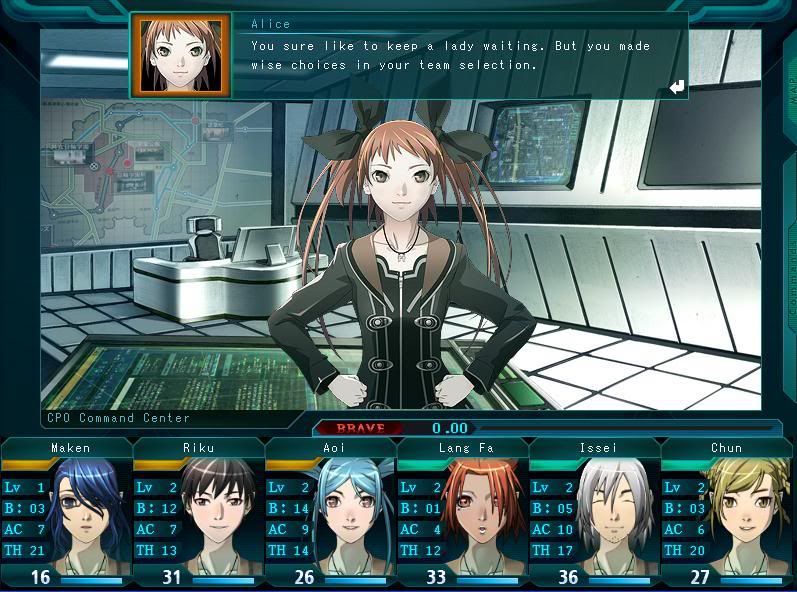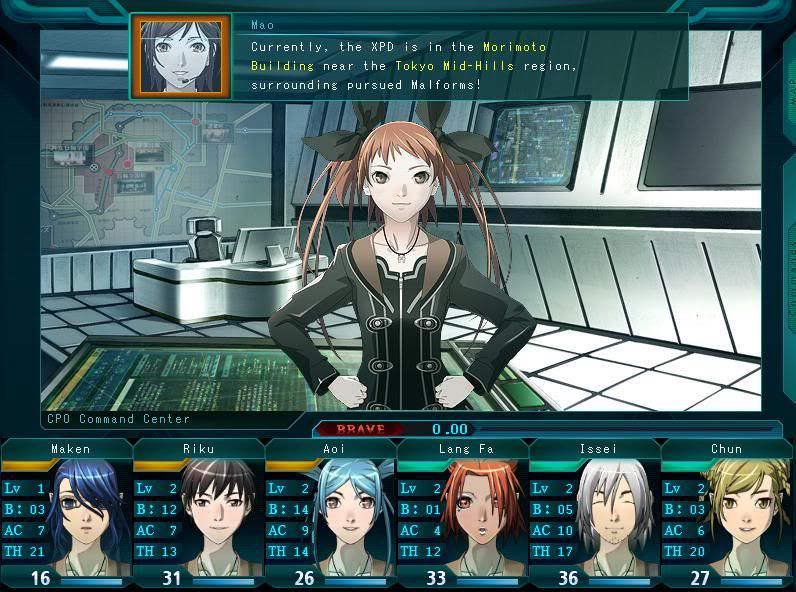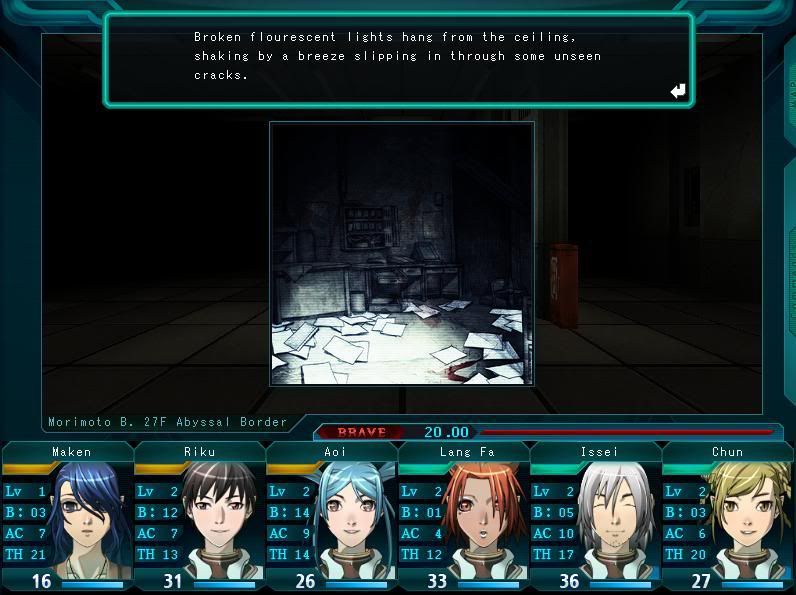 Hopefully you'll enjoy it as much as I am.
Team Forum:
http://kudomuramasa.foramu.net/
There's a demo in the works, roughly 95% done.