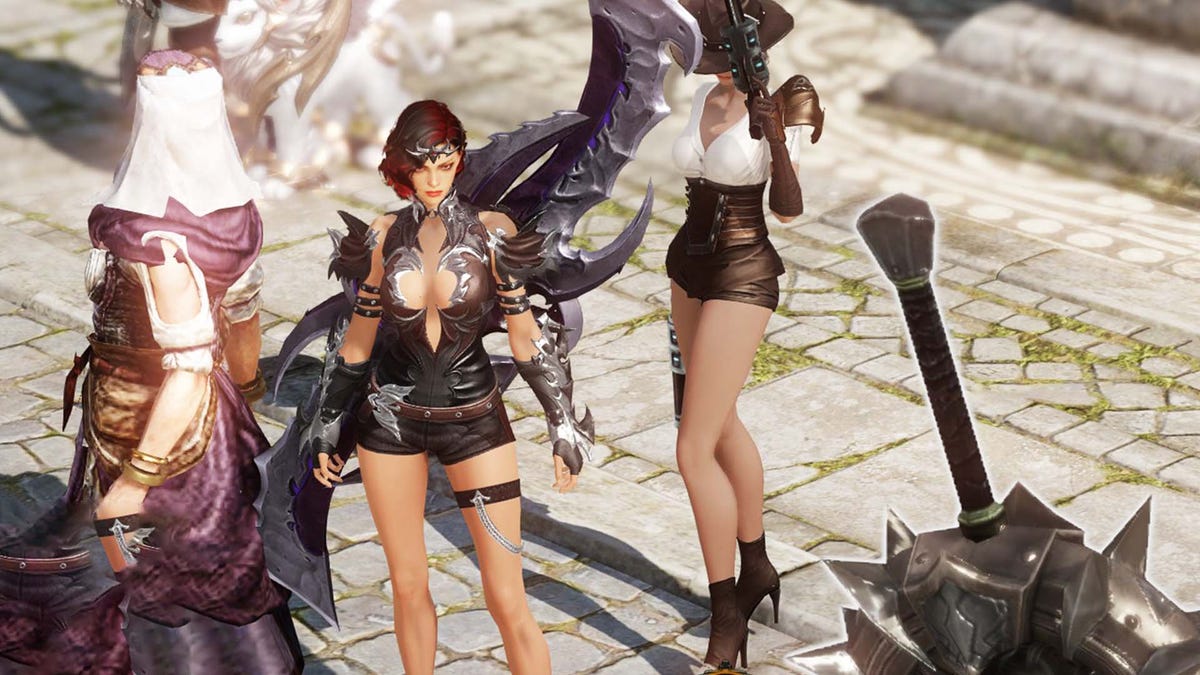 The free-to-play action MMORPG forces women to wear heels and has gender-locked classes

kotaku.com
Lost Ark is a lot of fun. I've played hours and hours of it and I'm excited to play more. However, the latest smash hit on Steam is facing criticism for how it portrays its female characters.

Specifically, the game features some truly silly female animations, gives women few options besides revealing armor, forces them to wear heels, and uses gender-locked classes. This would have been a problem in 2012. Now in 2022, it's not only bad, it seems as if the folks making this game just ignored the last decade or so of discussions and debates surrounding representation of women and non-masculine characters in games.

When I first started playing Lost Ark, I booted up the game and created a paladin named Zack, who was a dude. I'm very boring. However, even as a male character, I noticed how many of the female characters around me seemed to be, uh…lacking pants. And I'm not the only person who noticed. Other players have pointed out how hard it is as a female character in Lost Ark to find clothing and armor that actually, y'know, covers your body.

I wanted to experience this myself, so I started up a new character. Although she was fully clothed and armored in the character creation menu, the moment I started the game my new heroine was stripped down to nearly nothing and plopped in some heels, and that was that. I spent nearly two hours running around, doing quests and killing monsters before I finally found a new pair of pants that weren't just booty shorts. Instead, these were slightly longer booty shorts.
Even if Lost Ark offered a wider variety of clothing and armor to women, it wouldn't fix its other big problem with women: all the hyper-exaggerated, fan-service-y animations. Women in Lost Ark have hips that wiggle side to side so much, so quickly, they look like they fell out of a Source Filmmaker project from a decade ago. On social media, you can find lots of women who have already pointed out just how comically bad Lost Ark's female animations look, especially when zoomed in on.