VOTING IS OVER!!!
PREFACE:
I ran a similar thread to this almost a year ago, asking GAFers to highlight the 10 rpgs that they felt were essential to the genre. After tallying the votes, I posted the top 100 games by votes, and listed short summaries for the top 20.
Here was the original thread:
http://www.neogaf.com/forum/showthread.php?t=387052
This is an updated version of that thread. As I said last time, I often find myself trying to pick up quality games that I have missed over the last decade, and game review aggregates (like GameRankings, Metacritic) do a poor job of assessing role playing games, especially the lesser known titles. Word of mouth consensus from GAF can be better, but you have to do more digging and (again) most discussion tends to be about the big franchises. In light of several major rpg releases this past year (FFXIII, DQIX, New Vegas, etc), and the re-release of several classic Rpgs on places like GOG.com and PSN, I asked people to once again list up to 10 rpgs that are either essential to the genre, or amongst their favourites. The results, pooled from the lists of 202 members, are listed below.
Top 40 by votes: (more to be added soon)
1) Chrono Trigger - 94 votes
Original Release: March 11, 1995
Platforms: SNES, PS1, Nintendo DS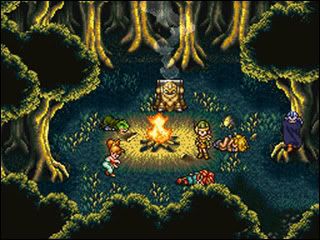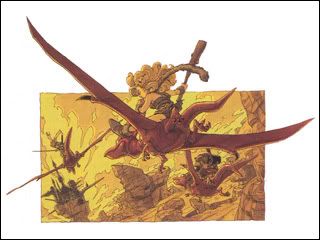 Summary:
Chrono Trigger was developed and published by Square, and follows a group of adventurers who travel through time to prevent a global catastrophe. Chrono Trigger's development team included Hironobu Sakaguchi, creator of the Final Fantasy series, and Yuuji Horii and Akira Toriyama—two freelance designers known for their work on the Dragon Quest series. Chrono Trigger was praised for many of its features, including multiple endings, plot-related sidequests focusing on character development, unique battle system, and then detailed graphics.
2) Final Fantasy VI - 69 votes
Original Release: April 2, 1994
Platforms: SNES, PS1, GBA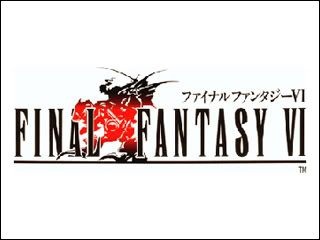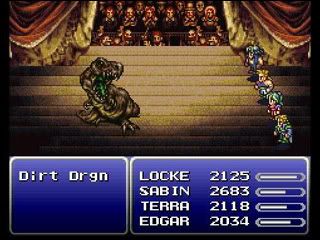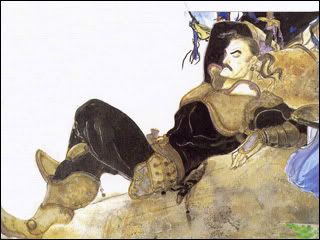 Summary:
Final Fantasy VI ( originally Final Fantasy III in North America) was developed and published by Square. Set in a fantasy world with a technology level equivalent to that of the Second Industrial Revolution, the game's story focuses on a group of rebels as they seek to overthrow an imperial dictatorship. The game features fourteen permanent playable characters, the most of any game in the main series. Final Fantasy VI was the first game in the series to be directed by someone other than producer and series creator Hironobu Sakaguchi; the role was filled instead by Yoshinori Kitase and Hiroyuki Itō. Yoshitaka Amano, a long-time contributor to the Final Fantasy series, returned as the image and character designer, while regular composer Nobuo Uematsu wrote the game's score, which has been released on several soundtrack albums.
3) Baldur's Gate II : Shadows of Amn - 53 votes
Original Release: September 24, 2000
Platform: Windows PC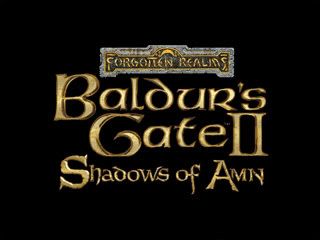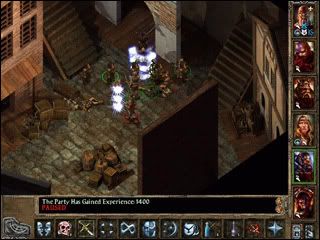 Summary:
Baldur's Gate II was developed by BioWare and is set a few months after the events of Baldur's Gate. The story opens with the player having been ambushed by assassins and taken captive into a mysterious dungeon under the control of the mage, Jon Irenicus. Based on the 2nd edition Advanced Dungeons & Dragons role-playing system, Baldur's Gate II was praised for its epic story and well developed characters. Throughout the game, the player must make crucial choices, some of them vital to the character's development. Using Bioware's infinity engine, the game is played from an isometric view, and enemy encounters can be fought in both active and turn-based modes.
4) Planescape: Torment - 52 votes
Original Release: December 12, 1999
Platform: Windows PC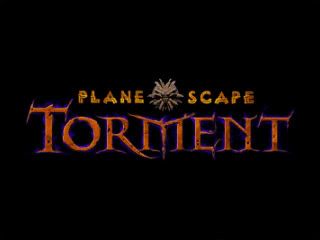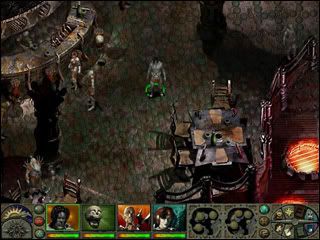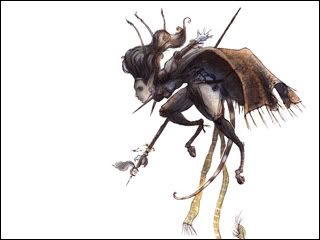 Summary:
Planescape: Torment was by Black Isle Studios and takes place in Planescape, an Advanced Dungeons & Dragons (AD&D) fantasy campaign setting. The game's engine is a modified version of the Infinity Engine, which was also used for BioWare's Baldur's Gate. Planescape: Torment is primarily story-driven; combat is given less prominence than in most contemporary role-playing games. The protagonist is an immortal who has lived many lives but has forgotten all about them, even forgetting his own name. The game focuses on The Nameless One's journey throughout the city of Sigil and other planes to reclaim his memories of these previous lives. The game was not a significant commercial success but received widespread critical praise and has since become a cult classic. It was lauded for its immersive dialogue, for the dark and relatively obscure Planescape setting, and for the protagonist's unique persona, which shirked many characteristics of traditional role-playing games.
5) Shin Megami Tensei: Persona 4 - 44 votes
Original Release: July 10, 2008
Platforms: PS2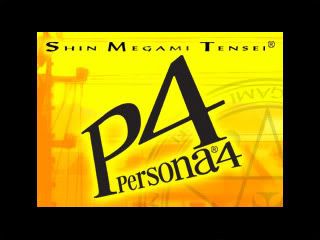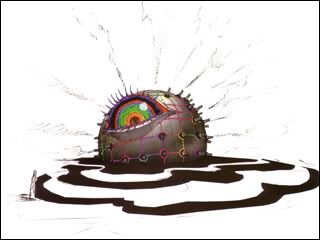 Summary:
Persona 4 was developed and published by Atlus, and is chronologically the fifth installment in the series. Instead of the city locales of previous games in the series, Persona 4 takes place in a fictional Japanese countryside, where the main protagonist is a high-school student who moved into the countryside from the city for a year. During his year-long stay, he becomes involved in investigating mysterious murders while harnessing the power of summoning Persona. Combining high school simulation and traditional dungeon crawling rpg elements, Persona 4 features a weather forecast system with events happening on foggy days to replace the moon phase system implemented in the previous games.
6) Mass Effect - 41 votes
Original Release: November 20, 2007
Platform: Xbox 360, Windows PC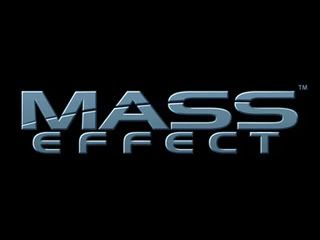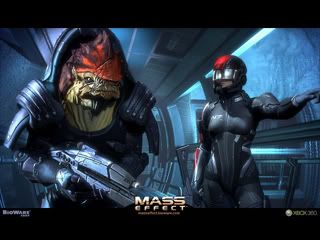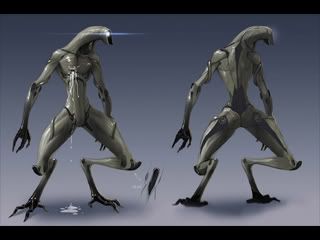 Summary:
Mass Effect is an action role-playing game developed by BioWare for the Xbox 360 and then ported to Microsoft Windows by Demiurge Studios. The game takes place in the year 2183.Thirty-five years prior, humankind discovered a cache of technology on Mars, built by a long-extinct race called the Protheans. Studying and adapting this technology, humanity has managed to break free of the solar system and has established numerous colonies and encountered various extraterrestrial species within the Milky Way galaxy. As the elite human soldier named Commander Shepard, you travel the galaxy in an effort to uncover the motivations behind an attack on the human colony Eden-Prime by the Geth, an alien race of synthetic life-forms.
[tie] 7) The Elder Scrolls III: Morrowind - 40 votes
Original Release: May 1, 2002
Platform: Xbox, Windows PC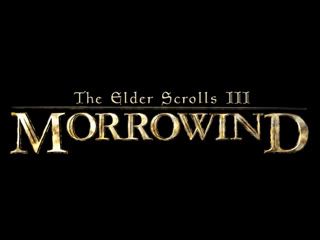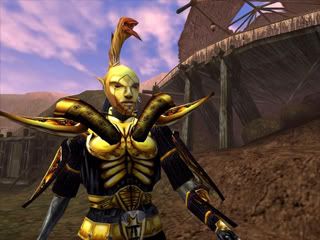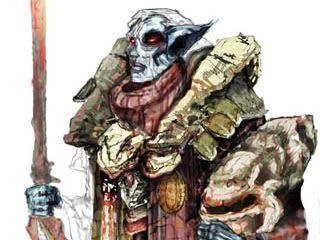 Summary:
Morrowind is a single-player computer role-playing game developed by Bethesda Game Studios, and published by Bethesda Softworks. The game takes place on Vvardenfell, an island in the Dunmer province of Morrowind, which lies in the empire of Tamriel and is far from the more civilized lands to the west and south that typified Daggerfall and Arena. The central quests concern the deity Dagoth Ur, housed within the volcanic Red Mountain, who seeks to gain power and break Morrowind free from Imperial reign. Morrowind was designed with an open-ended free-form style of gameplay in mind, with a lessened emphasis on the game's main plot.
[tie] 7) Final Fantasy VII - 40 votes
Original Release: January 31, 1997
Platforms: PS1, PC, Playstation Network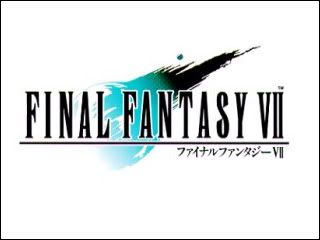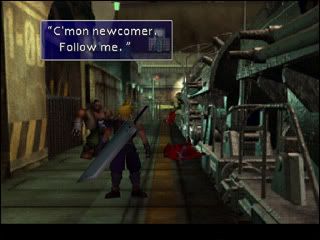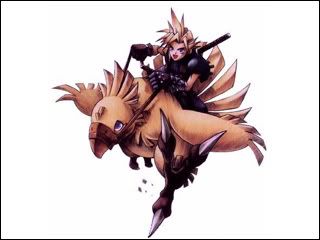 Summary:
Final Fantasy VII was originally developed by Square and published by Sony Computer Entertainment. Set in a dystopian world, Final Fantasy VII's story centers on mercenary Cloud Strife who joins with several others to stop the megacorporation Shinra, which is draining the life of the planet to use as an energy source. As the story progresses, the situation escalates and Cloud and his allies face Sephiroth, the game's main antagonist. Originally planned for the SNES, and then the N64, Square moved development of Final Fantasy VII to the Playstation to take advantage of the larger storage capacity offered by cds over cartridges. The music was scored by Final Fantasy veteran Nobuo Uematsu, while the series' long-time character designer, Yoshitaka Amano, was replaced by Tetsuya Nomura. Noted for its graphics, gameplay, music and story, Final Fantasy VII is acknowledged as one of the most influential games of all time.
9) Star Wars: Knights of the Old Republic - 39 votes
Original Release: July 15, 2003
Platform: Windows PC, Xbox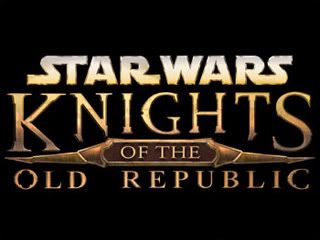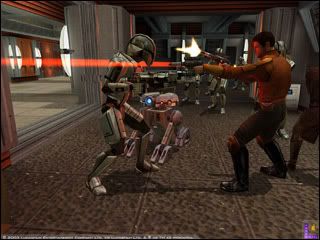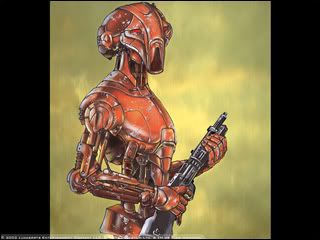 Summary:
KOTOR was developed by BioWare and published by LucasArts. The game takes place 4,000 years before the rise of the Galactic Empire. Darth Malak, a Dark Lord of the Sith, has unleashed a Sith armada against the Republic. Malak's aggression has left the Jedi scattered and vulnerable; many Jedi Knights have fallen in battle and others have sworn allegiance to Malak. The game's battle system is based on Wizards of the Coast's Star Wars Roleplaying Game, a d20 role-playing game derived from the Third Edition Dungeons & Dragons rules. Combat is round-based; time is divided into discrete rounds, and combatants attack and react simultaneously. An alignment system tracks actions and speech to determine whether the player's character aligns with the light or dark side of the Force. Generosity and altruism lead to the light side, while selfish or violent actions will lead the player's character to the dark side, altering the character's appearance in the process.
10) Demon's Souls - 36 votes
Original Release: October 2009 (NA)
Platforms: PS3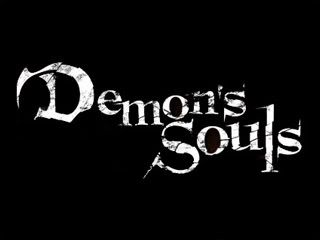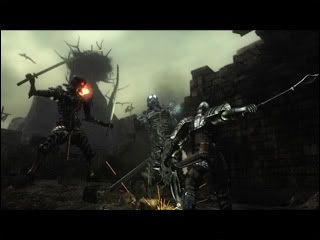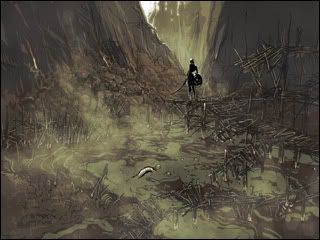 Summary:
Demon's Souls is a fantasy action RPG developed by From Software. The game is described as a spiritual successor to the King's Field series, and set in a dark fantasy world where an acursed fog brought forth demons that laid waste to humanity. Noted for its high difficulty level, Demon's Souls was released to nearly unanimous praise, winning year-end awards from several publications.
11) Final Fantasy Tactics - 33 votes
Original Release: June 20, 1997
Platforms: PS1, PSP, Playstation Network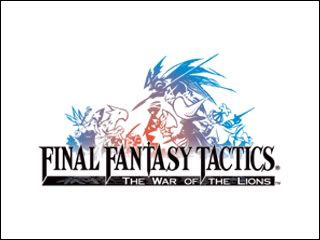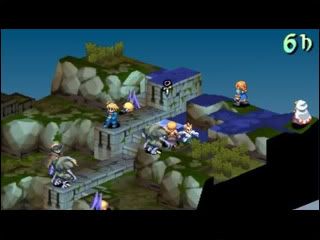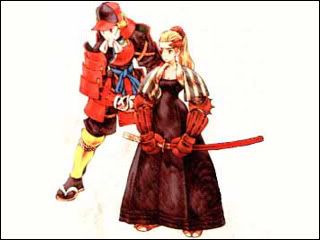 Summary:
Final Fantasy Tactics was developed by Square, originally for the PS1. Square-Enix released a moderately upgraded port of the game for the PSP featuring animated cut-scenes, new job classes, and a retranslated script. Directed by Yasumi Matsuno, the game combines thematic elements of the Final Fantasy video game series with a game engine and battle system similar to that used in Tactics Ogre (another Matsuno game). The game is set in a fictional medieval-inspired kingdom called Ivalice and follows Ramza Beoulve, a young highborn cadet who finds himself thrust into the middle of a military conflict called the Lion War, where two noble factions are coveting the throne of the kingdom.
12) Skies of Arcadia - 31 votes
Original Release: October 5, 2000
Platforms: Dreamcast, Gamecube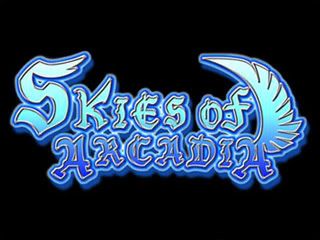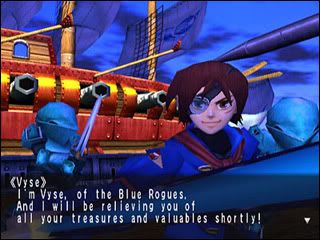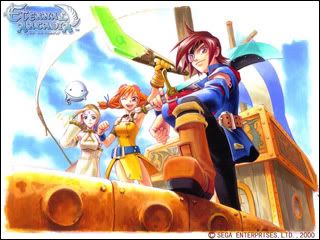 Summary:
Skies of Arcadia was developed by Overworks for the Dreamcast and published by Sega. The game's story focuses around Vyse, a young pirate in a Jules Verne-inspired fantasy world, and his friends as they attempt to stop the Valuan Empire from reviving ancient weapons with the potential to destroy the world. Most of gameplay in Skies of Arcadia takes place in dungeons, and combat comprises two vastly different settings: those encountered in ship to ship combat, and character to monster combat. Sega released an enhanced port, Skies of Arcadia Legends, for the GameCube. Legends features slightly enhanced graphics, shorter loading times and some additional content.
[tie] 13) Fallout 3 - 30 votes
Original Release: Oct 28, 2008
Platform: Windows PC, PS3, Xbox 360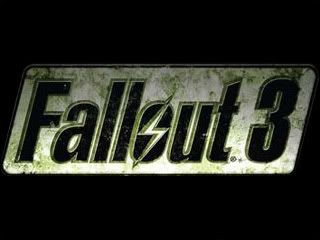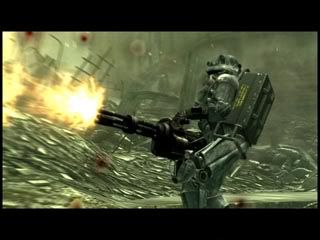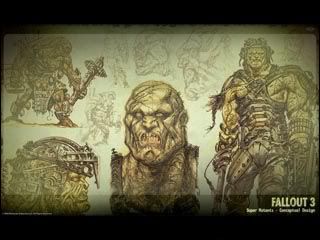 Summary:
Fallout 3 is an action role-playing shooter developed by Bethesda Game Studios. The game takes place in the year 2277, 36 years after the setting of Fallout 2 and 200 years after the nuclear apocalypse that devastated the game's world in an alternate post-World War II timeline. The game places the player in the role of an inhabitant of Vault 101, a survival shelter designed to protect a small number of humans from the nuclear fallout. When the player character's father disappears under mysterious circumstances, he or she is forced to escape from the Vault and journey into the ruins of Washington D.C. to track him down. Along the way the player is assisted by a number of human survivors and must battle myriad enemies that now inhabit the area now known as the "Capital Wasteland". The game has an attribute and combat system typical of an action strategy game but also incorporates elements of first-person shooter and survival horror games.
[tie] 13) Vampire: The Masquerade: Bloodlines - 30 votes
Original Release: November 16, 2004
Platforms: Windows PC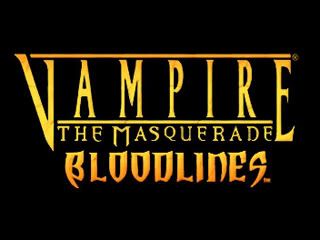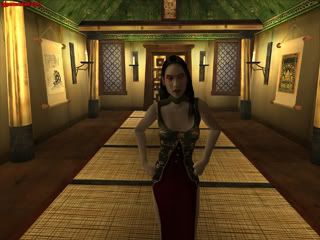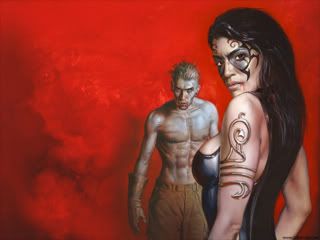 Summary:
Vampire: The Masquerade: Bloodlines is a computer role-playing game for Windows developed by Troika Games in 2004, and is set in White Wolf, Inc.'s Vampire: The Masquerade universe (also known as the World of Darkness). The game allows the player to choose one of several different vampire clans and progress through the game according to the different strengths and weaknesses of the player's character, as in its paper and pencil role playing origins. Bloodlines was infamous for gameplay bugs upon release, and receive mixed reviews from critics. However, it developed a popular cult following, and many of the glitches have been resolved through unofficial patches. The game is also notable for being the first game along with Half-Life 2 to use Valve's Source engine.
15) Final Fantasy IX - 28 votes
Original Release: July 7, 2000
Platforms: PS1, Playstation Network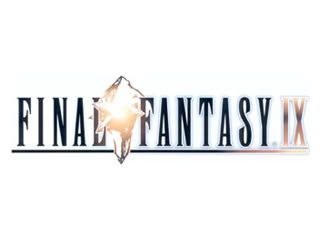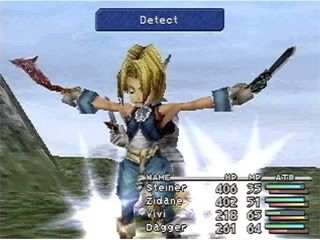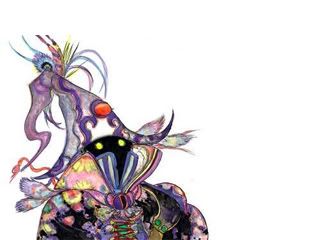 Summary:
Final Fantasy IX is a role-playing video game developed and published by Square (now Square Enix) for the PlayStation. Set in the fantasy world of Gaia, Final Fantasy IX's plot centers on a war between several nations. Players follow a young thief named Zidane Tribal, who joins with several characters in an effort to defeat Queen Brahne of Alexandria, who started the war. Final Fantasy IX was developed alongside Final Fantasy VIII, but took a different path to return to the style of the early Final Fantasy games with a more traditional fantasy setting.
[tie] 16) Earthbound - 26 votes
Original Release: August 27, 1994
Platforms: SNES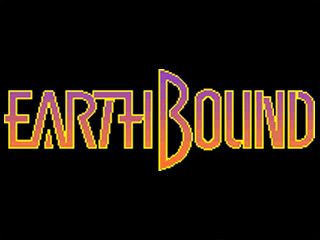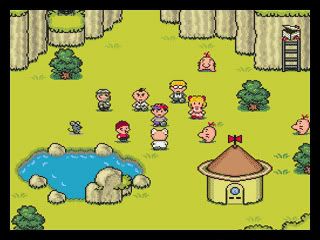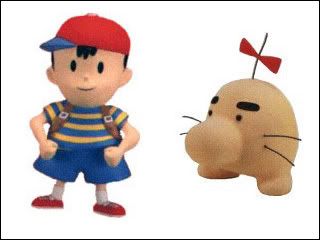 Summary:
EarthBound was co-developed by Ape and HAL Laboratory and published by Nintendo. Despite being successful in Japan, the North American version was released to poor commercial response. Despite the poor sales figures, the game has been lauded by gamers for its humorous depictions of American culture and parody of the RPG genre, and has since become a cult classic. EarthBound takes place on Earth in the year 199X, and puts the player in control of four characters, Ness, Paula, Jeff, and Poo. Rather than using an overworld map screen like most console RPGs of its era, the world in Earthbound is entirely seamless, with no differentiation between towns and the outside world. Another non-traditional element is the perspective used for the world. The game uses oblique projection, while most 2-D RPGs use a "top down" view on a grid or an isometric perspective.
[tie] 16) Shin Megami Tensei III: Nocturne - 26 votes
Original Release: January 29, 2004
Platforms: PS2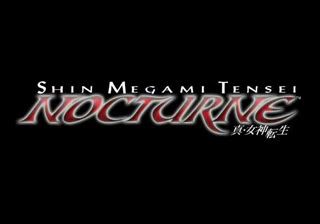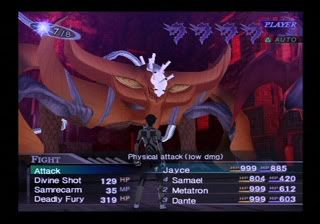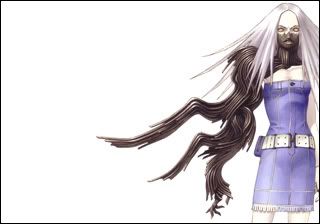 Summary:
Shin Megami Tensei III: Nocturne was developed by Atlus, and was the first Megaten game in the series to be released into the United States using the "Megami Tensei" name. The player takes control of a half-human half-demon silent protagonist. The protagonist is an average high school student with some interest in video games and in the occult. He becomes involved in the Conception, the end of the world, when visiting his teacher. Classic MegaTen games had a simple turn-based system where characters attacked in one round based on their speed rating. Nocturne has a different turn-based system in place called the 'Press Turn' system. In this system, the player is assigned Press Turns equal to the size of his party (although a special event allows the player to gain an extra press turn) and can re-use some of them by scoring Critical Hits or exploiting elemental weaknesses.
[tie] 18) Deus Ex - 25 votes
Original Release: June 23, 2000
Platform: Windows and Mac PC, PS2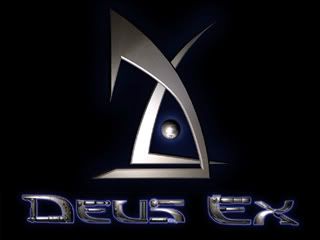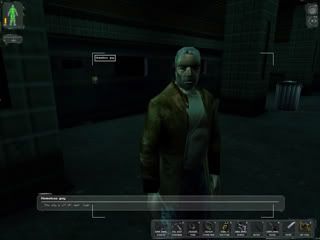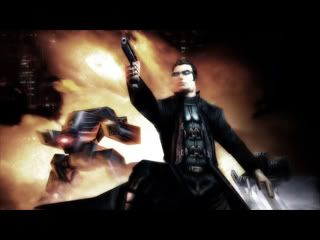 Summary:
Deus Ex is a cyberpunk-themed action role-playing game developed by Ion Storm Inc. and published by Eidos Interactive in 2000, which combines elements of first-person shooters with those of role playing games. Set in a dystopian world during the year 2052, the central plot follows rookie United Nations Anti-Terrorist Coalition agent JC Denton, as he sets out to combat increasingly prevalent terrorist forces in a world slipping ever further into chaos.
[tie] 18) Xenogears - 25 votes
Original Release: February 11, 1998
Platforms: PS1, Playstation Network (Japan only)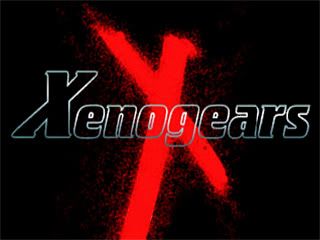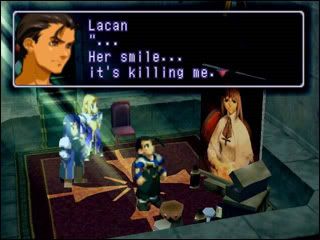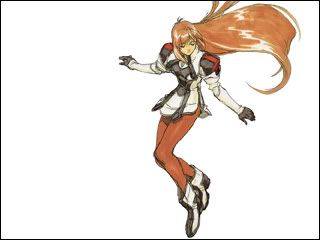 Summary:
Xenogears was developed and published by Square for the Sony PlayStation. Xenogears follows protagonist Fei Fong Wong and several others as they struggle to survive in a world torn apart by war between the nations of Aveh and Kislev. The principles and philosophies of Friedrich Nietzsche, Sigmund Freud, Carl Jung and Jacques Lacan, as well as various religious themes influence the overall plot and world of Xenogears. A major theme of the game is the nature of human memory: from the start of the game, Fei has memory loss, which colors his interactions with other characters. In addition, the struggle between man and machine is also central to the game's plot. Each of the playable characters can ride in giant mechs known as gears and can use them in battle. Xenogears gameplay features two-dimensional sprites overlaid on three-dimensional backgrounds and two different battle systems: the first uses the characters in combo-based physical combat and the second takes place in turn-based "gear" battles.
*Summaries adapted from game information on Wikipedia.org