LATIN, MATRIPEDICABUS, DO YOU SPEAK IT
In the middle of the madness that is E3 week, we're only 2 weeks away from Power Pros 2008!

Note that there's a price drop for the PS2 version, it'll only be $20! You have no excuse not to pick up this game! Also note that the DS version won't be released until later this Fall, hence why I'm excluding it for the purposes of this thread.
OP will be updated as more info becomes available or if corrections are needed.
General Information
Title
: MLB Power Pros 2008
Publisher
: 2K Sports
Developer
: Pawapuro Productions (Konami)
Genre
: Sports
Number of Players
: 1-2
Release Date
July 29, 2008 (US)
MSRP
: $19.99 PS2, $39.99 Wii (US)
Console
: Playstation 2, Nintendo Wii
Official site
:
2K Sports (US)
Last year's MLB Power Pros title was the first release of Japan's number one baseball series in the US, with 2K Sports handling the publishing for Konami's game. Despite the franchise's trademark graphical style with chibi player models, the title earned strong reviews and universal acclaim for its deep gameplay and unique game modes. There were some issues of course, and fans were wondering if we'd see another title come over that would hopefully address them. With the new game nearly here, we'll get to find out if Konami has tweaked the gameplay enough to improve on them or if they went the lol-roster-update-lol route that has plagued so many sports titles in the past.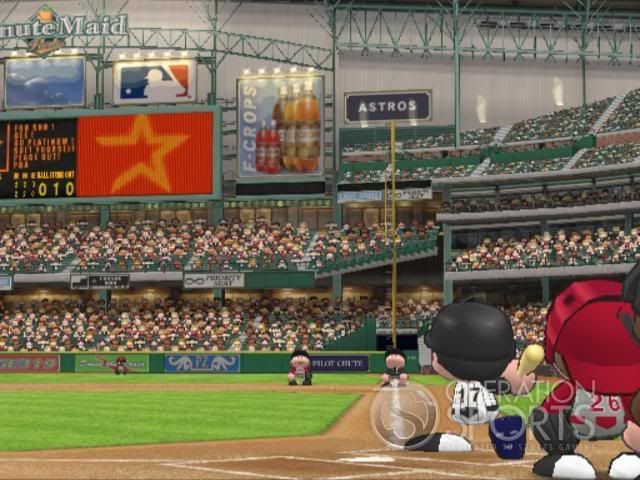 Game Features
For this thread, I'll be focusing on what's new in this iteration of Power Pros. For more basic info,
check out the thread for last year's game
. All the modes from last year should be returning, including the Remote Mode for the Wii version.
Sim Gameplay
Here's a quick list of what's new in the game engine:
- Batter zones: each player now has different hot and cold zones over the plate
- Bullpen: Pitchers need to be warmed up before putting them into a game
- More defense adjustments: More options for shifting players in the field
- 40 man rosters: Get more flexibility with dealing with injured players and your minor league players
- Game options: More UI elements can be hidden away now, adjust the overall pitch speed (i.e. speed it up to make the game more of a challenge or vice-versa)
This section will expand as more info comes in.
Success Mode
Success Mode returns with a brand new storyline, some game tweaks, and everyone's favorite sidekick Marvin.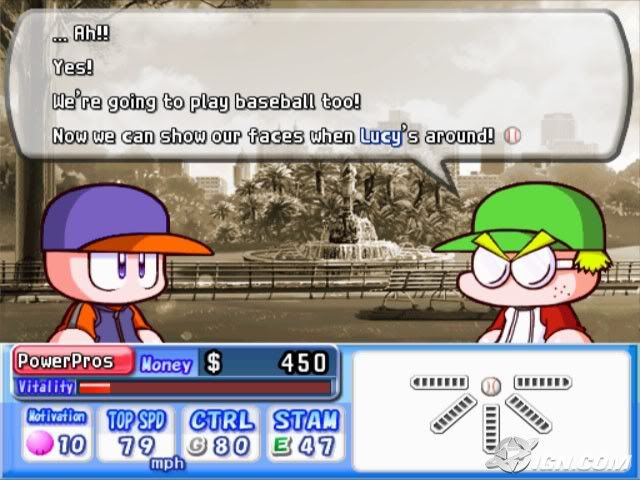 Previews so far indicate this year's installment will be a more refined and robust experience. You'll still be creating a character trying to land in the big leagues, and the new game will have a new story, city, team, and cast of characters (aside from the ever-present Marvin). The mode will still be RPG heavy with some bits of baseball gameplay, so if you enjoyed the challenge of managing work, classes, relationships, and training as you try to improve your player stats for the moments of situational gameplay, you'll get more of it.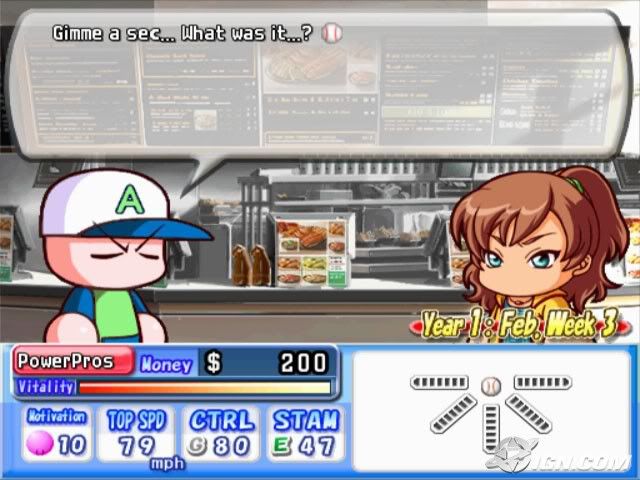 Some previews state the "rest" option is going away, but there's still a vitality bar to manage, so I'm assuming visiting certain town locations will help restore vitality instead. Also, the fourth week of every month provide "Super Boost Days," which will double or even triple your workout if done well. You'll still be earning experience points from training, and when you earn enough you can spend those to improve various stats or buy various abilities.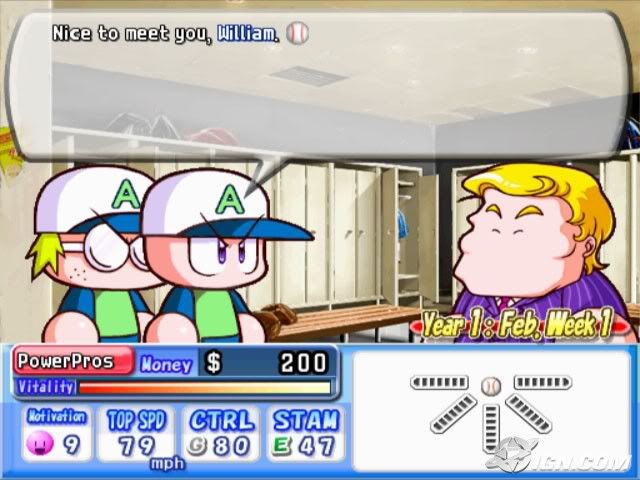 Successfully completing this mode allows you to import your created character to the big leagues in the other game modes. Most notably, the brand new mode being introduced this year...
MLB Life Mode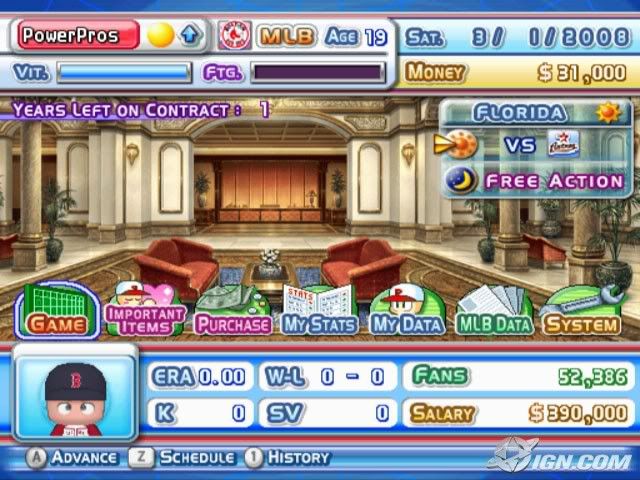 A favorite of many Pawapuro vets known as "My Life" mode in the Japanese games, MLB Life makes its debut in the US series. You take a player (either an existing MLB player, created from scratch, or a completed Success Mode player) and play through a 20 year career. Similar to Success Mode, this is a bit of a RPG hybrid, but with a lot more baseball gameplay involved. During games, you only control your player. So only when he's at-bat or on the mound do you have any control. Past Pawapuro games never let you control defense, I'm unsure if this applies to this game as well. Note that a lot of what I'm writing for this section is based on personal experience with previous Japanese games, so what we end up getting may be slightly different.
When starting out, you're probably going to be on the bench for a while, so there may be a couple games where you don't play at all. But as you earn playing time and do well (maybe filling in for an injury), you may work yourself into the starting lineup or starting rotation/bullpen rotation. As you consistently do better with regular playing time, your popularity will rise earning you more fans. This means you get more interviews with the media, and more opportunities for commericals and the like. The game tracks your player's stats as you progress. After several seasons, it's fun to look back and see how your player has done over the years, along with the various awards he's earned. You'll also see little cutscenes when your player hits certain stat milestones or breaks various records (the Japanese game kept both team and league records).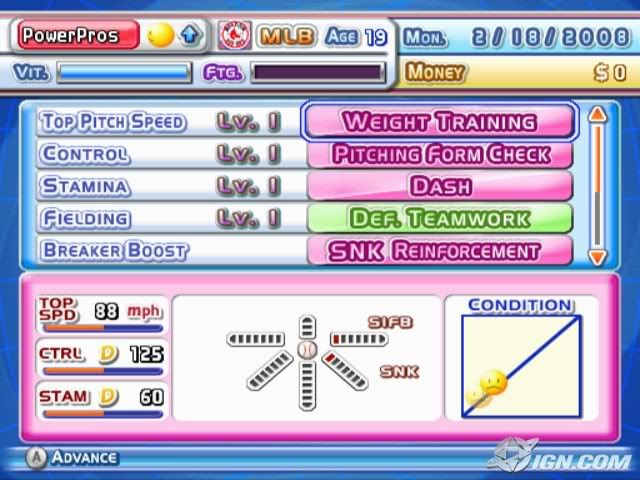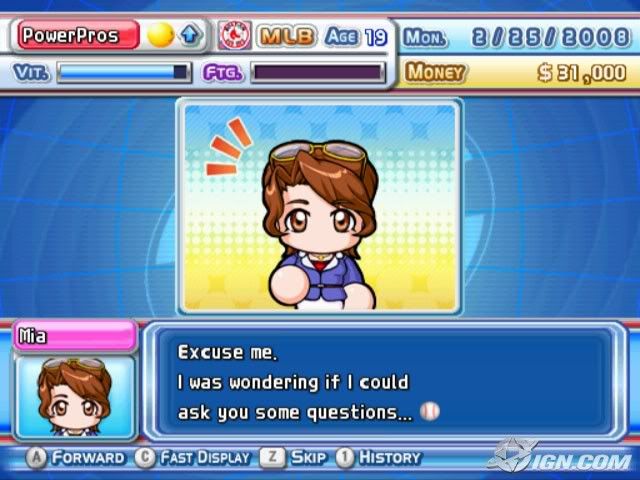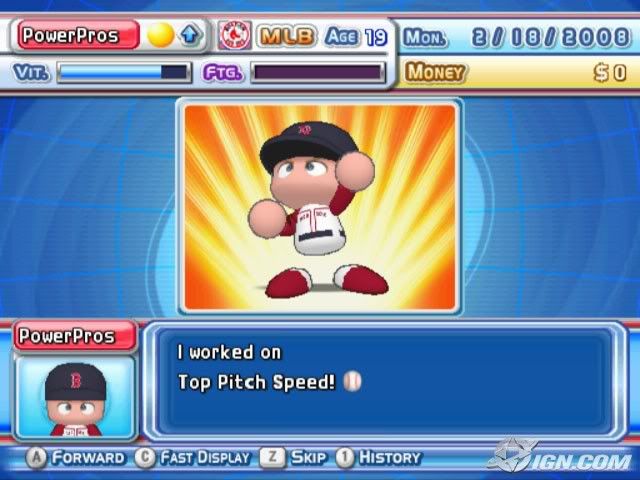 In-between games you have a bunch of options. You can select your training routine, choose to buy a bunch various things that may affect your stats, purchase a home or car, and select options for various random events that occur (do you go out to the bar with your teammates after a game?). You may even run into various girls and choose to pursue a relationship. If things play out right, you could get married and have kids at various points as you play through your career. As a nice touch, if you have a game scheduled on one of your kids birthdays, you get a condition boost to maximum.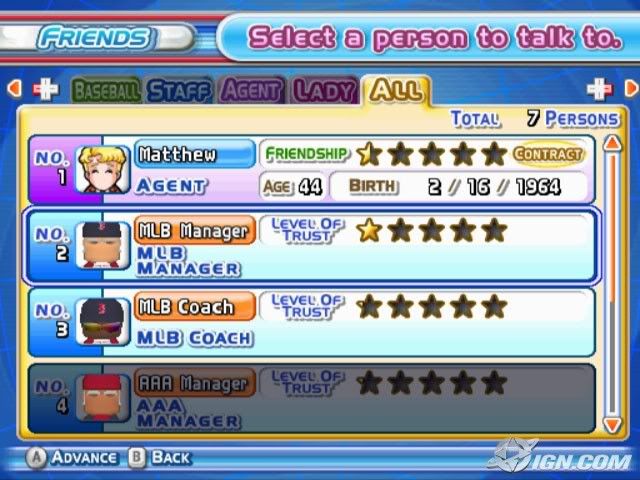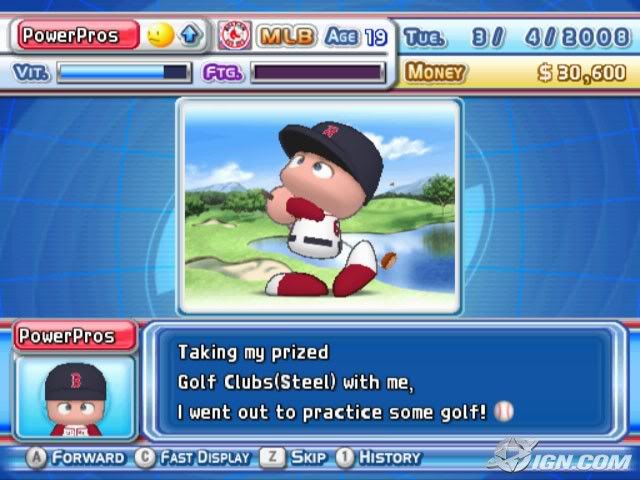 There are also plenty of events that occur depending on the date. From the offseason (contract negotiations, free agency, spring training) to the regular season to the postseason, there's plenty available to keep you interested. Also note that you're only controlling your own player, so you can't control how your team is doing on the field or in the front office. So if you're stuck on a cellar dwellar and your team isn't improving, you'll be looking forward to free agency. On the other hand, you might get traded away to another team out of the blue.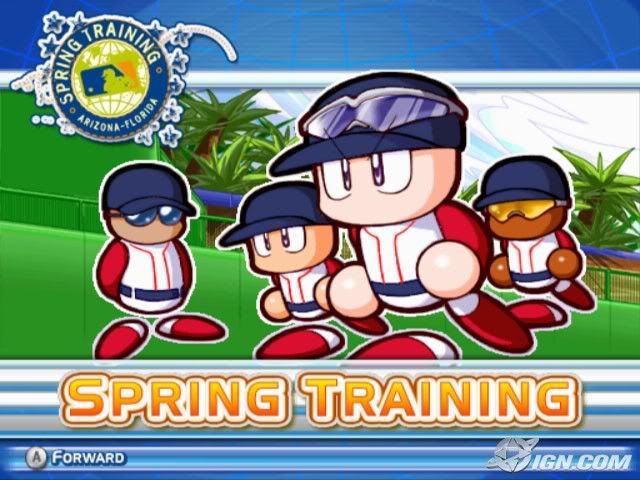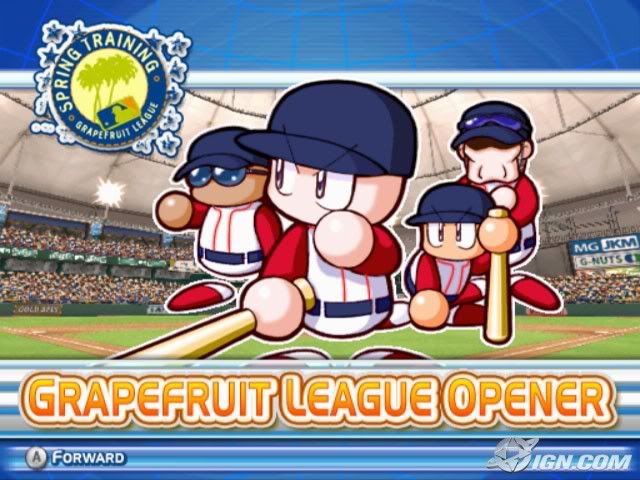 For a detailed writeup of this mode and one of my previous characters I made in this mode in an earlier game,
check this thread over on Operation Sports
.
Concerns
Here are the most common concerns people had with the previous game that many are hoping get addressed this year:
- Inaccurate player stats and batting lineups:
While roster inaccuracy last year was mainly due to using Opening Day rosters for a game released in October, that won't be too bad as the game is coming out earlier. Plenty of player stats had to be adjusted though. Since we'll likely still have this edit ability, it's not as big a deal. The main issue is roster fixing - this had to be done in Arrange Mode last year, but Arrange Mode had to be unlocked in the shop. Hopefully won't be the case this year.
- In-game commentary:
Some people hated it last year. Others found it amusing, but acknowledged its awfulness. Expect more of the same this year.
- Walk frequency:
It was very difficult to get a realistic number of walks. Hopefully this was something Konami could easily address through some minor tweaks.
- Season Mode simming and stats:
Simming through a season ended with some unrealistic stat totals. This needs to be addressed particularly for MLB Life mode so we all can do some reasonable comparisons to historical numbers.
- Cross-platform compatibility for created players:
In last year's game, successfully created players gave you a password that could be given to other players so they can have your player on their system. However, passwords from created players weren't cross-platform compatible - PS2 players couldn't use codes from Wii players and vice-versa. There's no reason for this to happen and ideally Konami's addressed this issue.
Previews/Impressions
IGN Initial Preview
IGN Hands-on Preview (Wii)
Gamespot Hands-on Preview (Wii)
Reviews
IGN - 8.4/10 (Wii)
.
If you're new to the series, buy this one without question. If you're a returning fan, weigh how much you want the next chapter of Success Mode, and the new MLB Life experience. If you're still pushing through dozens and dozens of hours on last year's game – we understand, since we are too – this one doesn't offer much that you don't already have in your collection now.
GameRankings - Wii
GameRankings - PS2
Videos
Official US trailer
Wii
:
Intro Cinematic
Gameplay footage, NYY vs Bos
Home Run Derby
Gameplay footage, LAD vs LAA 1
Gameplay footage (injury), LAD vs LAA 2
PS2
:
Gameplay footage, CHC vs CHW
Shop footage
Success Mode footage
Home Run Derby
Gameplay footage, All-Star game
Gameplay footage, OAK vs SF
Videos from previous Pawapuro games
:
MLB Power Pros 2007
Clip showing some training and character interaction in Success Mode
.
Short gameplay clip of Cardinals vs Cubs, shows 2 at-bats
.
Short clip of the beginning of a game with the Giants vs A's, shows 1 at-bat
.
Japanese Wii Gameplay vid 1, off-screen capture from TGS
Japanese Wii Gameplay vid 2, off-screen capture from TGS
Previous Japanese Pawapuro titles
Pawapuro 13 clip showing some pitcher/batter matchups.
Pawapuro 11 clip showing some more pitcher/batter matchups
Pawapuro chant creator/editor
(unlikely to be in the MLB games)
Pawapuro clip showing two created teams playing each other in Watch Mode (CPU vs CPU)
. You can hear various custom created chants in this clip (i.e. Popeye, SMB underground theme)
Pawapuro OP montage created from the OPs of Pawapuro 8 - 13 (uses Pawapuro 10 OP music)
Pawapuro 13 OP sequence
Pawapuro 11 OP sequence
Pawapuro 10 OP sequence
Pawapuro 9 OP sequence