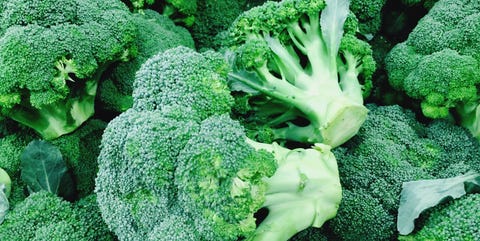 In honour of the late (but not-so-great)
@TrainedRage
, who was a truly awful man that I did not care about -- in fact, so awful that he shall henceforth be referred to as <He Who Shall Not Be Named> -- I present the Broccoli Lovers |OT|. In this thread, I request that you share your recipes in honour of <He Who Shall Not Be Named> for whom the humble broccoli was the greatest kind of green tree due to how well its vibrant colour matched his bright red hair. I will kick us off with this brilliant Broccoli and Goat Cheese Soup:
Ingredients
1 tbsp coconut oil
2 gloves garlic, peeled and crushed
2 cm piece fresh ginger, peeled and grated
1 red chilli, finely chopped
1/2 tsp ground coriander
1/2 tsp ground turmeric
500 ml vegetable stock
1 cup broccoli florets
Handful of spinach or kale leaves
100 g goat cheese, crumbled
Method
1. Heat the oil in a wok or frying pan over medium heat then add the garlic, ginger, chilli, coriander, turmeric, and a pinch of salt and saute for 2 minutes.
2. Add stock and simmer for 5 minutes.
3. Add broccoli and spinach/kale then cook for 3-4 minutes until soft.
4. Remove from heat, add goat cheese and stir until incorporated into the liquid.
5. Blend, serve, and hail Satan.
RIP <He Who Shall Not Be Named>