- Photo Kano Kiss is currently 65 percent complete
- Greatly improved graphic, beautiful and smoother heroine 3DCG
- New scenario, " Love Love Days" take place over the week after the confession, enjoy a weeks of sweet rabu rabu days with the heroine
- New scenario "Love Love Days" is about 1/4 volume of main scenario, around 10.000 new lines of voices act
-"Photo session" will use Vita function like touch screen and motion sensor
- New modes introduced in the PS Vita game include Touch Mode, Gyro Mode, and Finder Mode.
- During Photo Sessions, the angle of the camera can now be freely adjusted to take photos with more ease and at a more rapid pace. It's made so that you can peek around with low and high angles.
- A new event where three characters appear on-screen at the same time has been added
- New mode/event "Love Love Touch" will allow you to touch a girl at any time and "Love Love Perfection" will offer immediate kisses.
- New Winter School Uniforms
- Release Spring 2013
- Anime will be made by Madhouse
- Anime will use game seiyuu:
Nobunaga Shimazaki : Kazuya Maeda
Kanae Itou : Haruka Niimi
Mai Nakahara : Aki Muruto
Hisako Kanemoto : Mai Sakura
Kaori Mizuhashi : Hikari Sanehara
Chiwa Saitou : Nonoka Masaki
Asuka Oogame : Rina Yunoki
Miyuki Sawashiro : Tomoe Misumi
Mariya Ise : Kanon Maeda
Aya Endo : Momoko Ootani
Game official website:
http://photokanokiss.jp/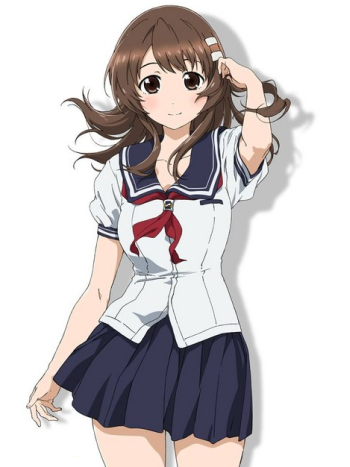 source:
Famitsu
,
Siliconera
,
Gematsu
sS thanks to icecream-sama:
New article with screens from
Famitsu
. Lots of new modes and content for everyone. Such as...
3 girls at the same time (on screen)
A more robust
Photo Session
mode
Improved shot angles and focus
"Love Love Touch!"
more:
More ss:
conversation,map, vn/adv part:
Winter uniform :
more photo session: