When we released our very first game,
Game Dev Tycoon
(for Mac, Windows and Linux)
yesterday
, we did something unusual and as far as I know unique. We released a cracked version of the game ourselves, minutes after opening our Store.
The cracked version is nearly identical to the real thing except for one detail…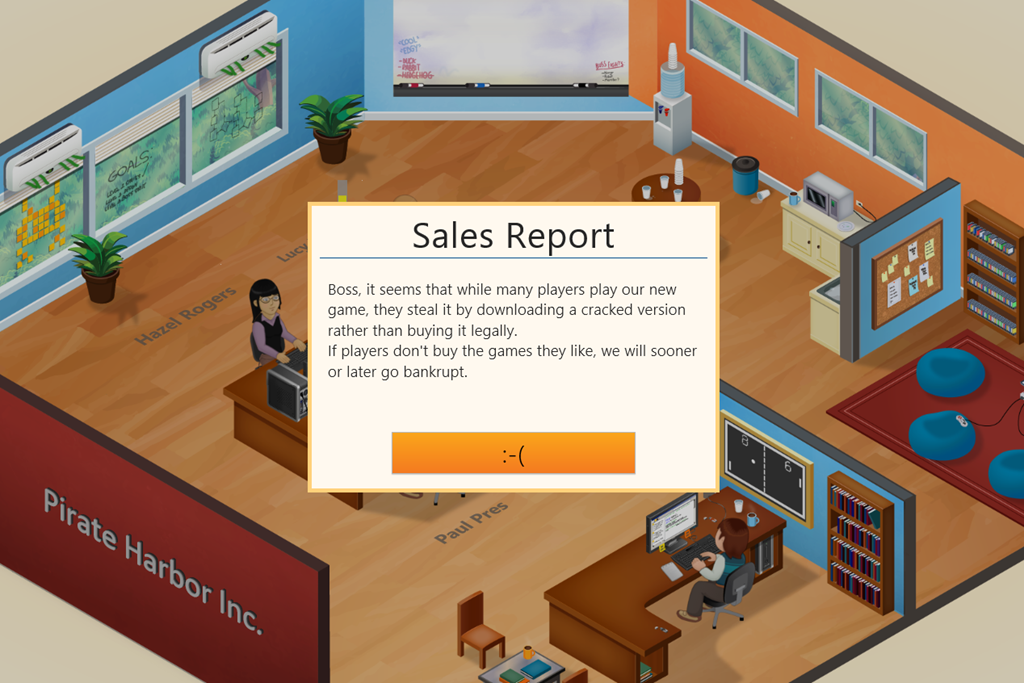 Slowly their in-game funds dwindle, and new games they create have a high change to be pirated until their virtual game development company goes bankrupt.
Some of the responses I found online (identities obscured to protect the guilty):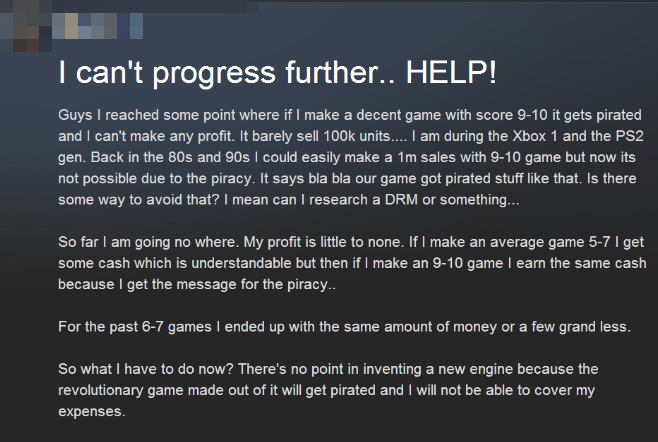 http://www.greenheartgames.com/2013/04/29/what-happens-when-pirates-play-a-game-development-simulator-and-then-go-bankrupt-because-of-piracy/
edit: if above link doesn't work, here's a mirror:
http://www.greenheartgames.com.nyud.net/2013/04/29/what-happens-when-pirates-play-a-game-development-simulator-and-then-go-bankrupt-because-of-piracy/