I've always been interested in the game hacking community, especially when they redesign a game to the nth degree, create a new genre with an established game, or totally convert a game to something else.
I've created this thread to share some media for these projects.
Extra Mario Bros
This redesign of Super Mario Bros is a marvel. Rather than a level-by-level system, the engine has been redesigned to be more like Metroid, with a series of linked sectors in a large world (which you can backtrack through). Through exploration, Mario earns permanent upgrades such as terrain-destroying fireballs, different types of projectile, different types of boots (so Mario can walk on Lava) keys and double-jumping, allowing him to progress further.
The game also offers multiple endings dependent on percentage of items collected. Should you collect them all, the final boss changes to a huge Bowser (more impressive than it sounds,
especially
on the NES).
It is worth noting that this is NOT a hack of the Metroid Engine (as would usually be the case with hacks). It is the Mario Engine, re-programmed with an arsenal of new capabilities. This is why I consider it notable. Extra Mario Bros is a tough (but fair) game, which rewards exploration with constant suprises.
Vids
Video 1
Video 2
Video 3
Video 4
Video 5
Brutal Mario
This redesign of Super Mario World is notable for many things. There are many hacks that create new levels for Mario to complete, but this hack introduces new types of levels and puzzles. For example, one level objective is to chase an accelerating Yoshi through dangerous terrain (get back onto Yoshi to complete it - harder than it sounds!). Another is to have Yoshi eat a certain amount and a certain type of enemy as the timer counts down. Another returns Mario to his spaceship from Super Mario Land. And I must mention the samarai-sword speed-reaction level, in which Mario must unsheath a sword faster than his opponent.
The most impressive quality of Brutal Mario though, which has earned it prestige in the hacking community, is the spectacular boss battles. The designer has reprogrammed the game's assembly code to allow fights beyond the engine's capabilities. This results in some very unique fights between Mario, and an armada of gaming heroes and villains. I'll let the shots show who they are
Vids
Video 1
Video 2
Video 3
Sonic the Hedgehog 2 - Long Edition
I mention this hack because it fulfils a old childhood fantasy of mine - to play through the cut levels of Sonic 2. Sonic 2 was originally concieved with
four
additional zones. These were: Hidden Palace Zone; Wood Zone; Dust Hill Zone; and Genocide City Zone. Some of these (Palace, Wood) were partially playable in the Sonic 2 Beta, whereas Dust Hill only existed as a screenshot, and City had no released media at all. This hack adds them into the game in a believable way, with art styles and level design that suits the overall game. The subtlety in which the levels have been integrated into the back into the game made me feel the hack was worth mentioning.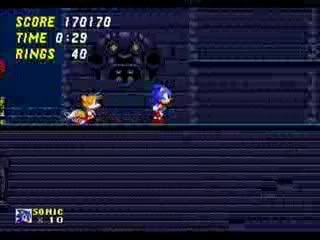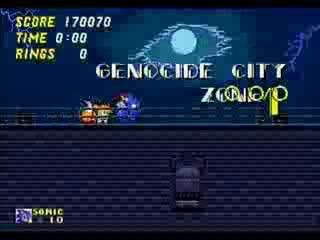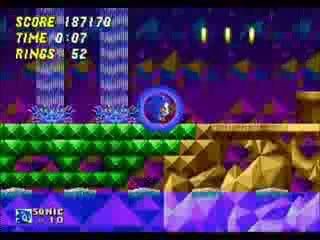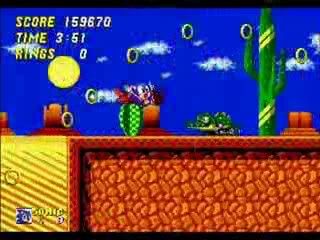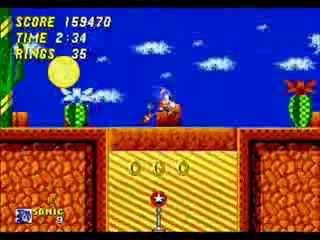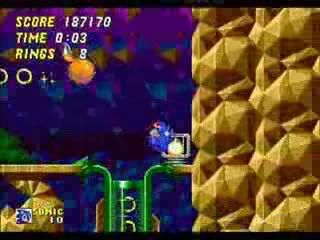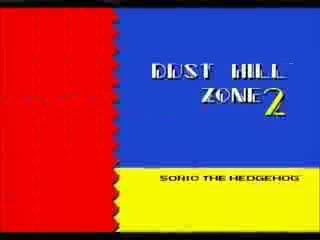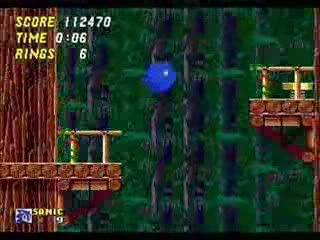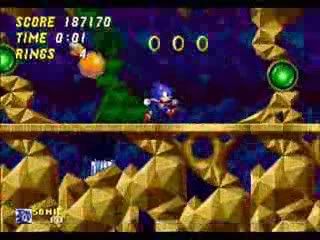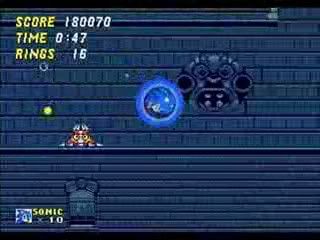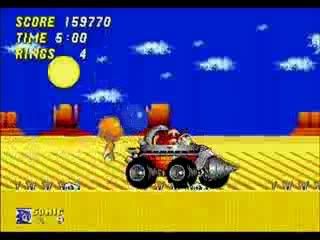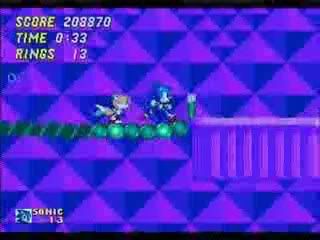 Vid
Video 1
Video 2
Video 3
Video 4
The Legend of Zelda - Parallel Worlds
This five-year long undertaking involved taking the Link to the Past engine, adding and reprogramming it though assembly language, and creating a brand new Zelda game from it. There are no dungeons, or any parts of the overworlds, that are not changed. The game is entirely redesigned from the ground up, and comes with new levels, new items, new music and a new story. I have only just started playing this, but have been very, very impressed so far. It feels like a new, challenging 16-bit Zelda, something which I hadn't expected to see again.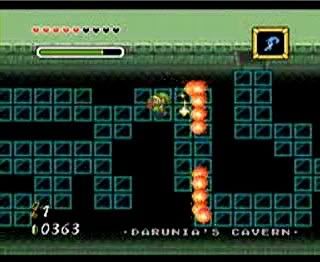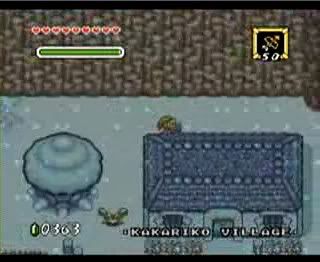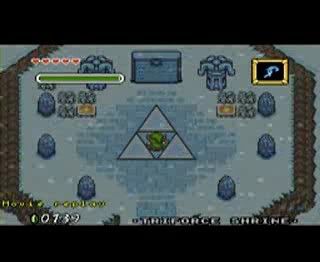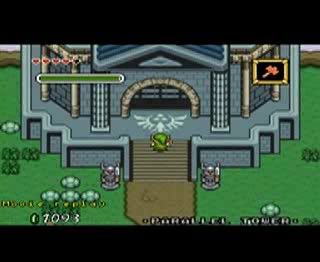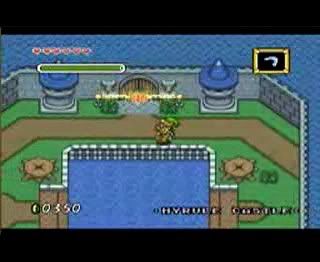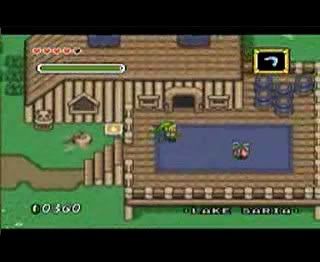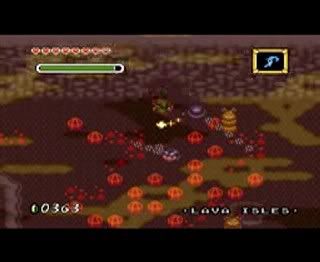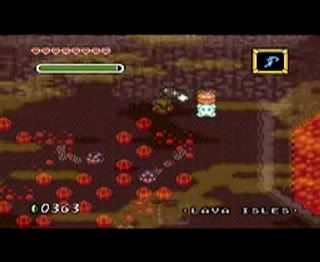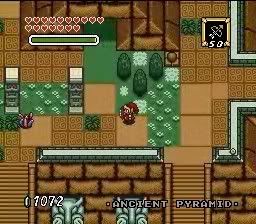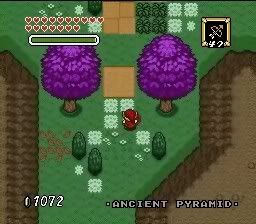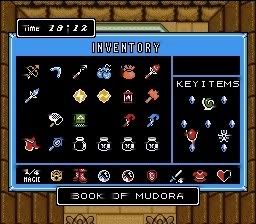 Vids
Video 1
Video 2
Video 3
The Legend of Zelda - The Seeds of Time
Finally, I wanted to mention an in-the-works hack that has come to my attention. This hack uses the Super Mario World engine to create a new Legend of Zelda game. The idea is bold, to make an Adventures of Link-style game, but my cynical nature was quelled when I saw it in motion. It looks superb, and I very much look forward to its release, whenever that will be.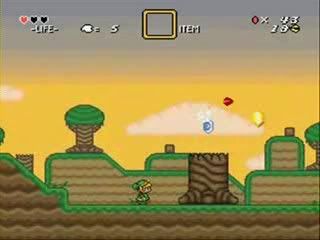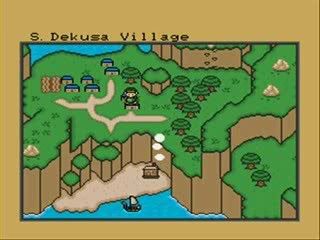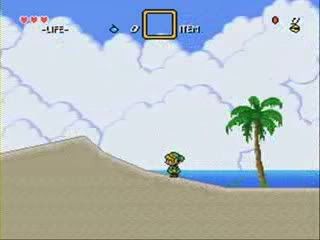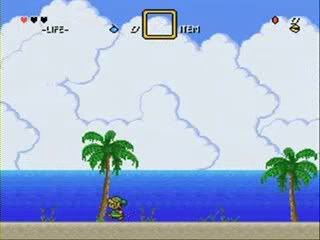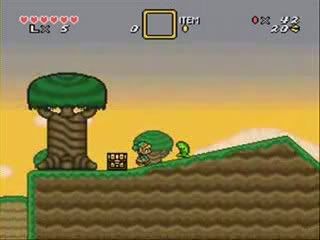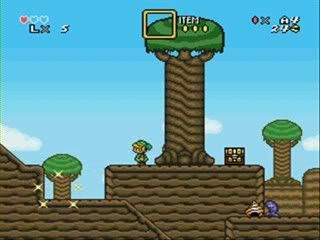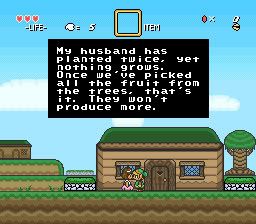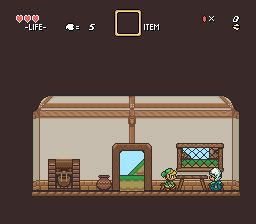 Vids
Video 1
Video 2
Video 3
Video 4
Video 5
The Second Reality Project
This is an impressive redesign of Super Mario World, a huge game in which Mario explores levels from the Mario series history, and from other games. What I consider most impressive about this hack is that it is more than just the novelty of travelling through Green Hill, Scrap Brain, Dreamland, etc. It is the consistent and wonderful level design. This is a fun, if challenging (and savestate-dependent), adventure.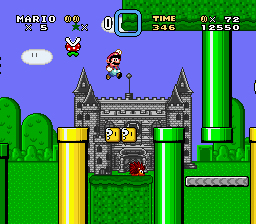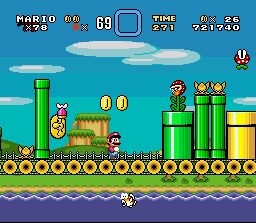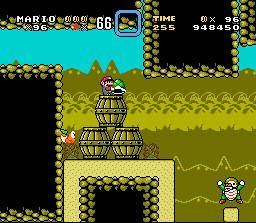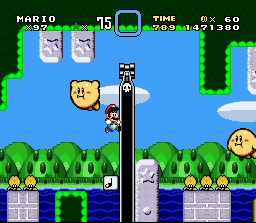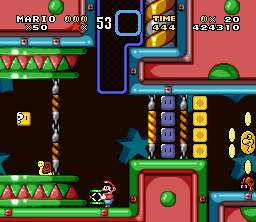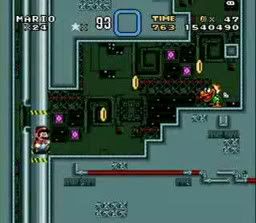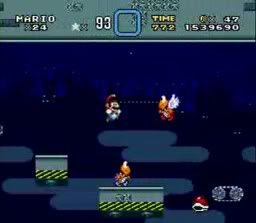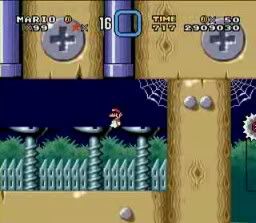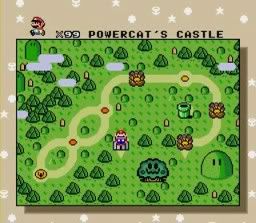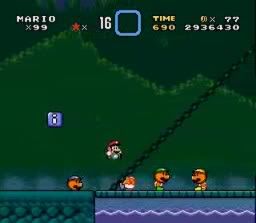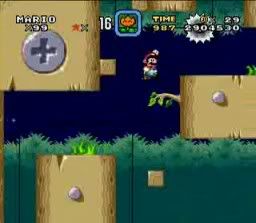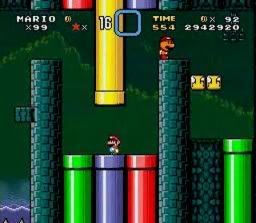 Vids
Video 1
Video 2
Video 3
Video 4
Video 5
Sonic 1 Megamix (v4)
If there was a fault with this production, it would be the humble name it goes by. Sonic 1 Megamix is one of the paragons of 16-bit hacking. The project's ambition seemed to have passed the limits of the Mega Drive/Sega Genesis, and is now a Sega-CD production. In this game, you will find a project with more Sonic-ness about it than any Sonic game of the last decade.
Sonic Megamix takes the basic structure of Sonic 1 (Green level/Castle Level/Spring Level, etc) and remakes them using:
-Multiple characters, with unique movesets and abilities
-Superior Level Designs (multiple paths depending on exploration, skill, character ability)
-Superb music choice that changes per act rather than per zone.
-Perfect control - Sonic's moveset is assembled from the best the series has to offer, especially the legendary Sonic CD, and including modern Sonic movements such as homing attack and momentum boosts.
-New bosses, with multiple forms.
-Save functionality.
-Incredible, appropriate graphics which continue to suprise while maintaing the Sonic 16-bit artstyle
There are loads more to mention, but discover that for yourself. Here is a game that understands
exactly
what Sonic is about. Its not about pure speed, its a game of momentum, choice, depth and balance.
This production is vital, not only to those interested in hacking, but to all gamers. I cannot undersell this exceptional team-effort short.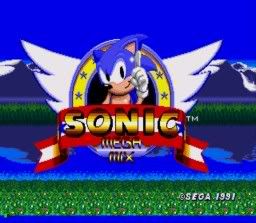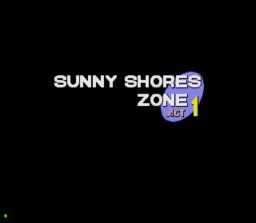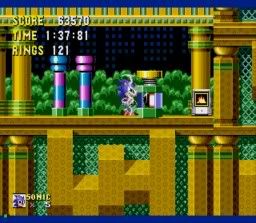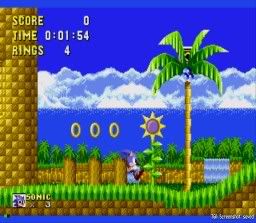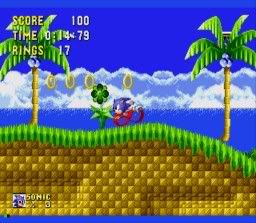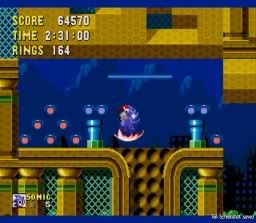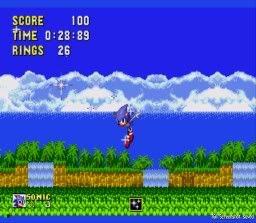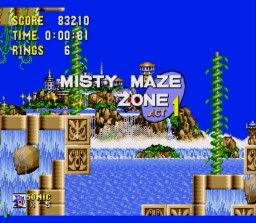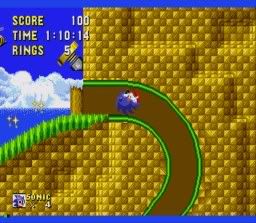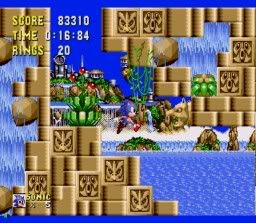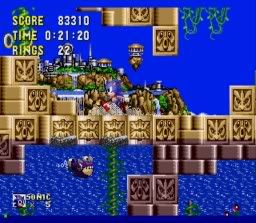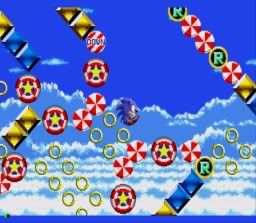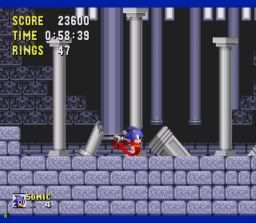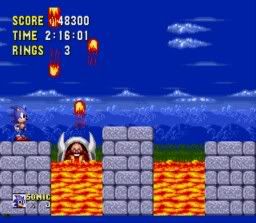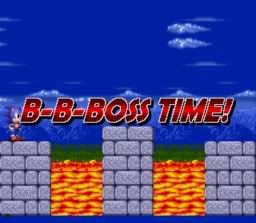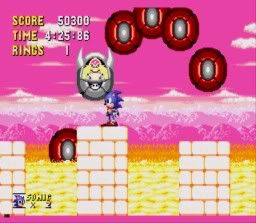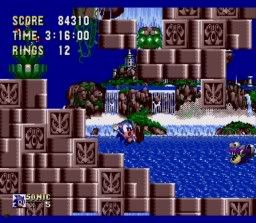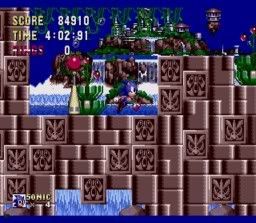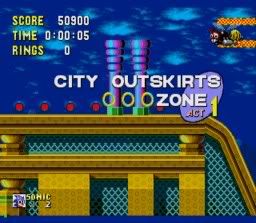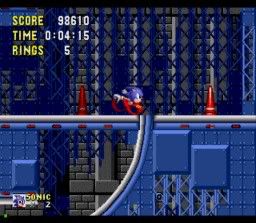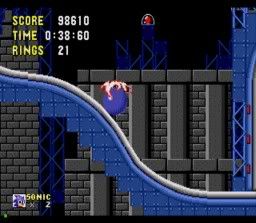 Video 1
Video 2
Video 3
Video 4
Super Metroid Redesign
Metroid Redesign is a very impressive, very expansive remake of Zebes. Other than the opening station level, no other part of the world is designed in the same way. Though a fan-production, this game knows what Metroid gameplay and design is, and has been embraced by many Metroid fans, and especially the Metroid speedrun and sequence-breaking community. I would consider this to be a wonderful, more challenging "Second Quest" to Super Metroid.
The game expects you to have completed Super Metroid, and to natively understand wall-jumping and shinesparking. In return for your skill, Zebes now has a revised physics system, new abilities to collect and exploit, and a number of novel twists on a classic. Highly recommended, but have patience. Veterans will embrace the challenges provided by this two-year production.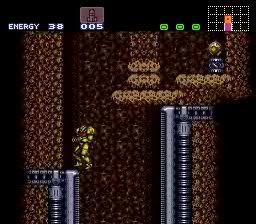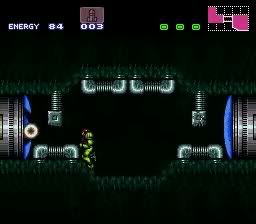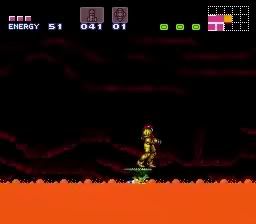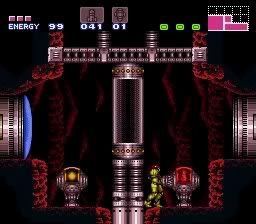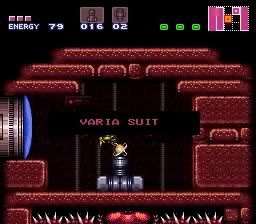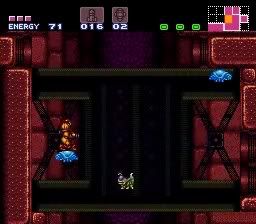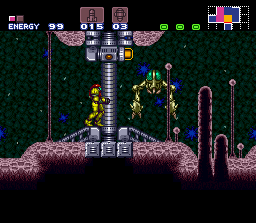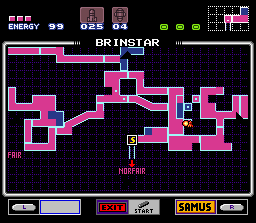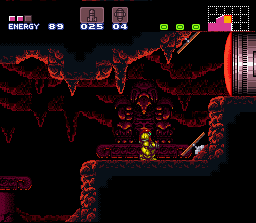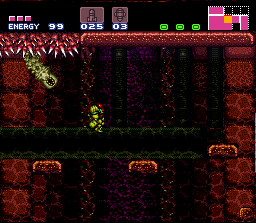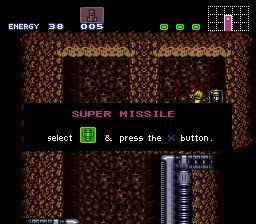 Videos
Video 1
Video 2
Video 3
Mario Adventure
Mario Adventure is a collosal, deep Mario game crafted using the Super Mario Bros 3 engine. This production is widely regarded as one of the most impressive NES hacks ever produced, and only a few minutes of playtime can make you believe this status.
The game takes the Mario 3 eight-world structure, creates new stages and worlds, and infuses the overall package with some adventure-game qualities, such as exploration and non-linear approaches to worlds. The objective is to explore each world (in order of your choice), and through clues provided upon defeating bosses and fortresses, locate that world's secret key. These seven keys are well hidden, but the clues are substantial. Upon claiming the seven keys, Mario can unlock to path to World eight, and the endgame.
There is a tremendous amount here to like, and for anyone interested in either game redesigns, or 2D Mario games, it comes highly recommended. An addictive, consuming piece of work.
Videos
Video 1
Video 2
Video 3