The trailer was inspired by the concept art of Design Director Iain McCaig and Team Windless using Unreal Engine 5.
Who of the four birds will die first
Unannounced Project has released "The Nhaga Eater", a visual concept trailer based on the acclaimed Korean fantasy novel "The Bird That Drinks Tears" by Yeongdo Lee.
The team has spent over two years on building character and worldview on the artwork.
Some background:
In The Bird That Drinks Tears, you cannot find races you can easily find in other fantasy novels like elves or dwarves.
Instead, as a Korean fantasy novel, it's filled with unique settings and characters the author creatively came up with based on East Asian myths.
The first race of all is Rekkon, which has traits of a giant bird. They are warriors with overwhelming physical abilities.
They obtain weapons only made for them in The Final Forge and then take on a challenge to fulfill their long-cherished ambition for their lifetime.
Tokebi, the second race and inspired by a traditional Korean goblin, are non-aggressive and playful.
They are skillful with fire, and even if they die, they can live an eternal life as an Orusin. That's why they're not afraid of death.
Although humans have the weakest abilities compared to the two races mentioned above, they live in groups and have the biggest population, so they occupy most of the Northern cities and forces.
Compared to their abilities, they have a strong desire for power and domination. Therefore, numerous soldiers who wish to put a king on a throne are eager to collect forces to carry on the Arazi Empire once prosperous.
The main character that leads the overall story of the novel is Kagan of human race.
He is surviving by eating raw Nhaga out of vengeance in the realm of Nhaga due to a certain incident with the Nhaga for this lifetime. His role in the rescue party is a pathfinder.
Nhaga, is a cold-blooded race like reptiles.
They are sensitive to environments and temperature, so they only reside in the South filled with tropical jungle, and they cannot handle the cold of the North.
They also do not communicate with sound, but they have their unique communication mechanism called "Neam", and through heart removal, they get to have a semi-immortal body
About the game:
Unannounced Project's prime focus is to expand the epic scale of "The Bird That Drinks Tears" into the gaming world.
The team envisions to bring together the impact of Korea's renowned fantasy novel to game fans worldwide.
"Project Windless," as it's known right now, is still in its earliest stages.
Krafton art director Kwang Jae Son and renowned concept artist Iain McCaig — who has worked on the likes of
Star Wars
and
Harry Potter
— are currently creating what's described as a "visual bible" for the series. "It's basically groundwork to first bring the book to life," Son explains.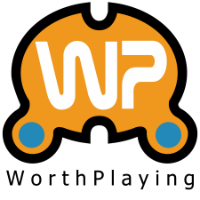 Krafton has begun active development on an untitled game project based on the popular Korean fantasy novel, The Bird That Drinks Tears.
worthplaying.com