I just wanted to take a moment and highlight some coming indie games that are heavily inspired by older JRPGs and look pretty high quality and/or have an interesting premise. I've been incredibly excited by all of these and think they deserve some kind of spotlight.
Cosmic Star Heroine by Zeboyd Games
Trailer
https://www.youtube.com/watch?v=juKE8FvMky0
3 exotic planets to explore. Aliens. Robots. Magic. Forbidden technology. Ruined Worlds. Ghosts. Long-lost secrets. Conspiracies. A galactic threat. And one brave heroine to make things right. Cosmic Star Heroine is an exciting new RPG from the creators of Cthulhu Saves the World.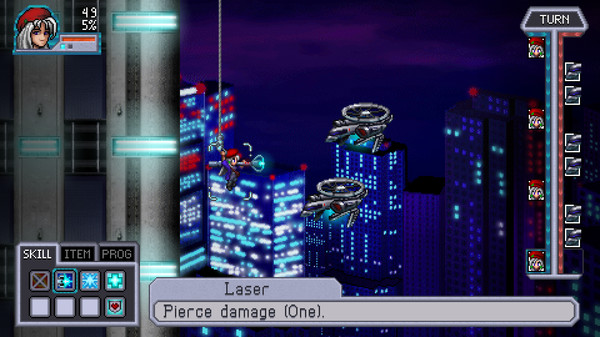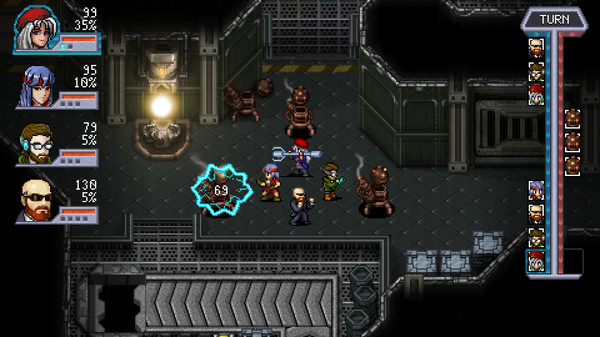 Seeing that this game is inspired by Chrono Trigger and has me incredibly excited.
YIIK: A Postmodern RPG by Acck Studios
Trailer
https://www.youtube.com/watch?v=gpFXydY1K8k
On the afternoon of April 4th 1999 Sammy Pak went missing.

That night, a video of her last known moments was uploaded online.

All of your friends excitedly watched as she is pulled from an elevator by something…. otherworldly. This is a story about what happens when you look for someone who can't be found… and the strange things you invite into your life when you go to forbidden places.

Key Features:

25 Hour Japanese RPG style campaign!
Journey in the late 90's, on the eve of the world's end, in this surreal RPG experience.
Unique combat that blends action based moves, with turn based combat.
Fight complex and epic battles featuring up to eight party members.
Explore and solve six unique dungeons filled with puzzles and traps!
Fully voiced acted campaign featuring voices by Chris Niosi(Kirbopher/Disgaea 5), Clifford Chapin(Attack on Titan), Andrew Fayette (Yuri of Wind), and many more!
Expansive soundtrack including works by Andrew Allanson(Two Brothers), Calum Bowen(Lovely Planet), Toby Fox(Undertale), Hiroki Kikuta(Secret of Mana), and many more!
The music and gameplay that has been shown off look great so far. The gameplay system reminds me of Paper Mario or Mario and Luigi with how involved it is and ample opportunity to make your attacks stronger with well timed button presses.
Omori by Omocat
Trailer
https://www.youtube.com/watch?v=erzgjfU271g
EDIT- NEW 2017 TRAILER
https://www.youtube.com/watch?v=nV0BST2nifk&feature=youtu.be
OMORI is a surreal psychological horror RPGmaker game. You must travel between two worlds, both welcoming, both concealing the same secrets. Meet new (old) people, fight new (old) enemies, explore your own memories, and uncover some hidden truths along the way (although you wish you hadn't.) When the time comes, you can only choose one.

Which world is more real? You decide, I guess.
Battle Sprite
There should be a new trailer in the coming month so hopefully we can see even more of this game. It's Earthbound inspired horror and it's looking incredibly interesting.
Knuckle Sandwich by Andrew Brophy.
Trailer
https://www.youtube.com/watch?v=YgENtIMxSTM
Knuckle Sandwich is an RPG about a boy who moves out of home and starts looking for work in a new city. After landing a job at a run-down diner, he accidentally gets wrapped up in a missing persons mystery that involves a local crime gang and a fanatical cult.

Features lively city locations to explore, a turn-based battle system that revolves around eccentric minigames, a macabre storyline and a ridiculously hip soundtrack.
Glitched by En House Studios
Trailer
https://www.youtube.com/watch?v=rU08GuGJCMY
GLITCHED is a mystery and exploration RPG coming to PC, Mac, and Linux. The game features traditional turn based combat with a little bit of spice but will primarily focus on the story and how you change it. This will be done through the ESSENCE SYSTEM, which will track a player's personality and morality. After a glitch appears in the world of SOREN, our unexpected hero, Gus, will become aware of you- the player. Experience fourth wall breaking shenanigans while making decisions that will shape this world
Expecting it in 2018 but interesting enough to keep eyes on.
Indivisible by Lab Zero
Trailer
https://www.youtube.com/watch?v=gE6zS6Z9FGQ
Lab Zero is proud to announce our new action/RPG, currently titled Indivisible.

Indivisible is inspired by classics like Valkyrie Profile and Super Metroid, but with the unique character, world, and gameplay depth Lab Zero is known for, and will feature a stunning soundtrack by legendary Japanese game music composer, Hiroki Kikuta.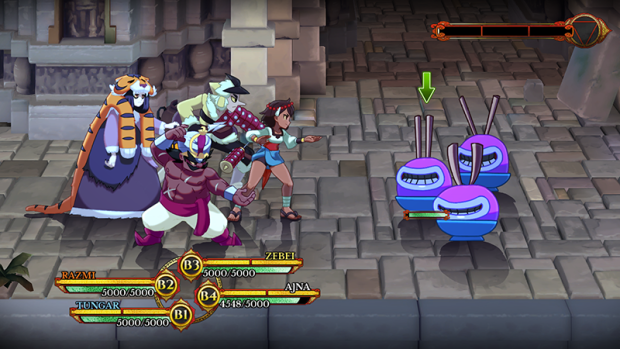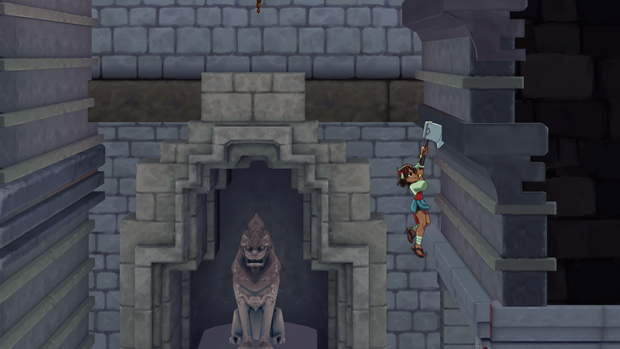 Only non-turn based one I'm posting cause it looks fantastic.
Any other interesting JRPG inspired indie games that I'm missing? Any of these that you are excited for?