Jun 10, 2004
28,929
30,765
2,445
42
Two things.
1. I had no idea Tie-Fighters could land like that. Is this something new and do they now have hyperspace ability or is there a Star Destroyer in orbit?

2. I like that despite losing to the Rebels, Imperials keep rocking capes.

This was a great episode. Loved the campfire assault.
That TIE was designed for The Force Awakens but JJ thought it was too new and not nostalgic enough for the movie, so he rejected it and then Favreau picked it up for The Mandalorian.
This is the TFA concept art: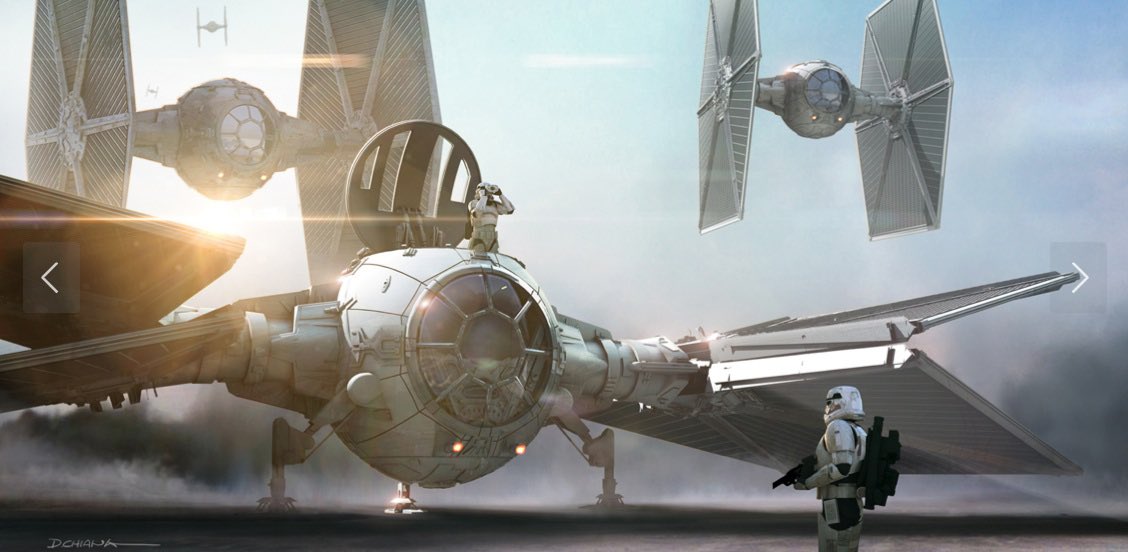 Last edited: