Contains heavy spoilers for Utawarerumono: Mask of Truth.

Experience the Evolution! The Showdown of Fate Finally Begins
Utawarerumono: ZAN 2
is a third-person 3D action game based on
Utawarerumono: The Mask of Truth
. The player can choose a character and play either solo or cooperatively with friends to lead their team to victory. After careful consideration of feedback from users who played the original
Utawarerumono: ZAN
, new scenarios, a number of new elements, enhanced battle system and action parts, and more have been added to allow even more players to enjoy the game.
Key Features
From "Chain Attack Action" to "Chain Attack Action RPG" – While diving deeper into its roots as an action game, Utawarerumono: ZAN 2 features upgraded action RPG elements with the introduction of features like "skill board" and "hack-and-slash."
Immerse Yourself Into the World at the Base – Your base is a mansion in Ennakamuy, where you can deepen your bonds with companions as Oshtor (Haku), progress through the story, strengthen characters, and more.
Evolved Visual Presentation – The presentation of adventure parts and cutscenes have been enhanced from the original Utawarerumono: ZAN, creating an even greater sense of presence.
Additional Scenarios – Following user feedback from the original Utawarermono: ZAN, new scenarios have been added and the game is fully voiced. It has been structured so that even users who did not play the original game can enjoy it.
Game Menu
Arena

Hakuoro Arena – Play the main story and newly added scenarios.
Expedition Missions – Choose a map to go on an expedition mission to earn EXP, BP, and ingredients.
Toranoana – A replayability element. A dungeon that you can explore to level up.

Cook – Prepare "battle food." Improve your menu with the ingredients obtained throughout the game. Battle food can grant characters buffs when they head out on a mission.
Currency Exchange – At the currency exchange, you can expand your base, unlock expedition mission maps, and more. By spending "Benevolence Points," you can expand base functionalities such as "internal affairs management" and "background music settings." Additionally, use Benevolence Points to unlock expedition maps.
Internal Affairs Management – One of the base's convenient facilities to periodically obtain Benevolence Points, ingredients, and so on. It can also be upgraded.
Background Music Settings – Freely set the music that plays during gameplay, at the base, and on missions. Utawarerumono: ZAN 2 includes nearly all the music from the Utawarerumono series, including Utawarerumono: Lost Flag.
Battle System
Skill Board – You can develop characters by upgrading their skill board. In addition to strengthening basic stats, you can also strengthen chain attacks and increase the cost of item equipment to gradually enhance each character.
Play Online or Offline
Dream Arena – A mode in which you can play missions cooperatively with other players online. You can challenge sets of missions (eight per set) called "Mission Books," and unlock the boss battle mission by completing each mission.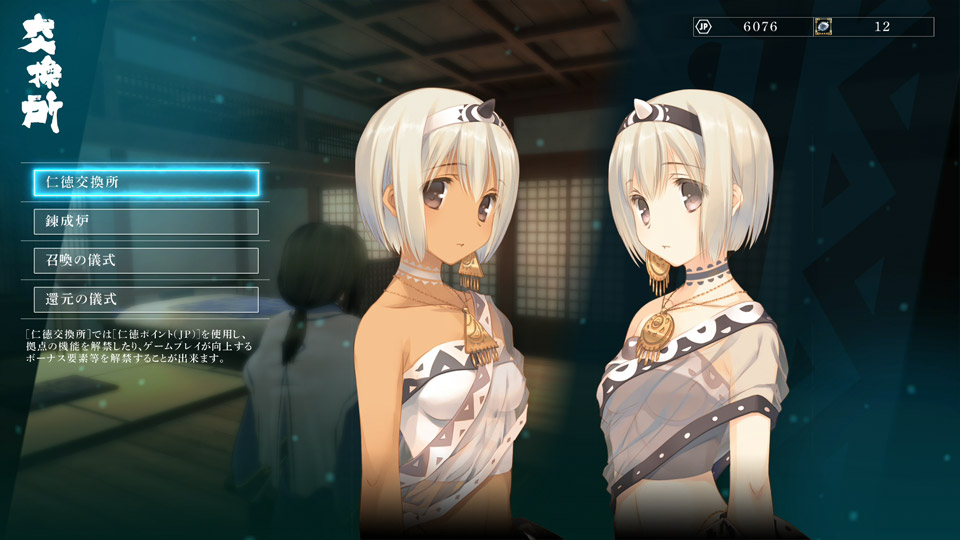 PV:
Lot more at link:
Utawarerumono: ZAN 2 debut trailer, details, and screenshots - Gematsu
Keiji Fujiwara remains Haku's voice actor for the main scenario and Kentaro Tone for the new scenarios.