10 days away from seeing Microsoft's 8th generation console guys. Let's look back at all the fun it's been in the calm before the storm.
4 engineers from Microsoft's DirectX team, Kevin Bachus, Seamus Blackley, Ted Hase and DirectX team leader Otto Berkes, disassembled some Dell laptop computers to construct a prototype Microsoft Windows-based video game console. The team hoped to create a console to compete with the Sony's upcoming PlayStation 2, which was luring game developers away from the Windows platform. The team approached Ed Fries, the leader of Microsoft's game publishing business at the time, and pitched their "DirectX Box" console.
In 2000, Microsoft set to unveil their next generation gaming platform to the masses. In GDC that year, they had the first showing of what the machine could do via the "Two to Tango" tech demo:
Later at E3, a conspicuous Bill Gates stood in front of a giant 'X' contraption, with Microsoft still keeping the console's design under wraps with more tech demos on the floor.
At CES 2001, the Xbox is officially shown to the public for the first time by Bill Gates, assisted by none other than the
ROCK
.
At E3, Microsoft held its press conference unveiling their first season of games for the Xbox. Some notable mentions include:
Oddworld: Munch's Oddysee, Enclave, Jet Set Radio Future, Amped: Freestyle Snowboarding, Mad Dash, Project Gotham Racing, Project Ego, Medal of Honor: Allied Assault, Dead or Alive 3, Gunvalkyrie and Halo: Combat Evolved.
The Xbox is launched in the UK and Europe.
Xbox LIVE is officially launched as the first online gaming network. It featured groundbreaking new technology for consoles via it's live online multiplayer and voice chat.
Four months after launch, Xbox LIVE already has 350,000 subscribers.
2002 sees excellent and critically acclaimed games released with titles like
Tom Clancy's Splinter Cell, The Elder Scrolls III: Morrowind, Timesplitters 2, Jet Set Radio Future, Shenmue II, Steel Batallion, MechAssault
and more.
2003 also sees tons of great games released. Many notable titles include Star Wars: Knights of the Old Republic which sold 250,000 units in its first week.
Call of Duty: Finest Hour was also released, as well as Project Gotham Racing 2. Others include Prince of Persia: The Sands of Time, Beyond Good & Evil, Panzer Dragoon Orta, Crimson Skies, Marvel vs. Capcom 2, Soul Calibur 2
and more.
Xbox Live is brought to Europe for the first time. It is announced that Xbox LIVE has surpassed 1 million twoops-I mean members.
At E3 2004, media was abuzz with what Microsoft had in store.
Microsoft brought Halo 2's multiplayer into the spotlight with the memorable Zanzibar demo
:
http://www.youtube.com/watch?v=br8FdEexJBU&feature=player_embedded
The date was set:
Microsoft ended the conference with a megaton. Robbie Bach's touting of Xbox Live's growing audience was interrupted by EA Sports' distinctive "It's in the game" pitchman, who revealed that Madden NFL and the company's other top-selling sports franchises would now be available on Xbox Live. While the announcement was enough to send sports-loving gamers into a craze, the excitement grew when a group of top athletes – including Marshall Faulk, Carmelo Anthony, and the greatest of all time, Muhammad Ali – hopped onstage to commemorate the occasion.
Gaming wise, 2004 was golden year for the Xbox:
Halo 2, Burnout 3: Takedown, Ninja Gaiden, Chronicles of Riddick: Escape from Butcher Bay, Fable, Star Wars: Knights of the Old Republic II, and Breakdown were just some of the many stars that year.
But it doesn't end there. This was year Microsoft officially launched Xbox LIVE Arcade. This marked the beginning of digital distribution on consoles. Gamers installed the service via a disc ordered from the Microsoft website or packaged with retail games such as Forza. Early Arcade hits include Bejeweled, Bankshot Billiards and Smash TV.
2005 was a massive year for the Xbox. For one, it hit 5 million units sold in Europe, solidifying it as a serious contender for the European console market. It also was continuing to put out significant quality titles:
Psychonauts, Forza Motorsport, Half-Life 2, Indigo Prophecy, Splinter Cell: Chaos Theory, Oddworld: Stranger's Wrath, Fight Night Round 2, Jade Empire and some others.
2005 saw the end of major software support for the Xbox from Microsoft however. The Xbox was discontinued in late 2005 in Japan where sales were poor. It was discontinued in late 2006 in Europe and early 2007 in North America. The last Xbox game in Europe was Tony Hawk's Project 8 released in November 2006, and the last game in North America was Madden NFL 09 released in August 2008. Support for out-of-warranty Xbox consoles was discontinued on March 2, 2009, stating that any in-warranty repair now needed will not be undertaken. Xbox access to Xbox Live was stopped on April 15, 2010.
As of May 10th 2006, exactly 7 years ago today, the Xbox was reported to have sold upwards of over 24 million units.
Microsoft was officially a viable console maker.
You already know what E3 2005 brought. Yes, Microsoft had a soft unveiling of the Xbox 360 on MTV days before, but E3 is where they brought the rain. Here, the Xbox 360 was shown to the public and all the details spilled.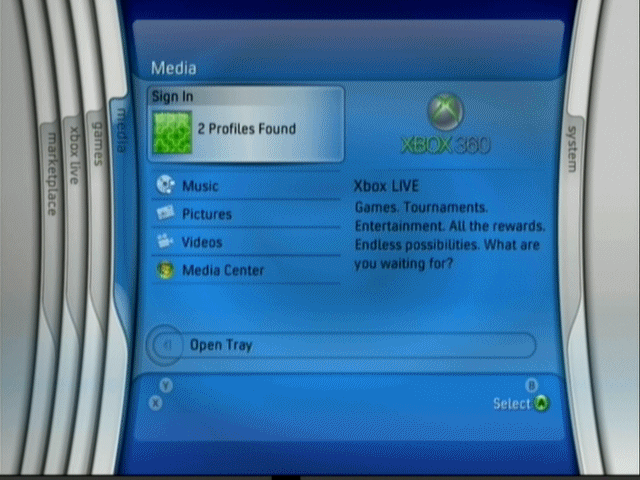 2005 saw the introduction and conversion of XBLA into the Xbox Live Marketplace. In addition to Xbox Arcade, there is the Video Marketplace where users can download movies, TV shows, game trailers and movie trailers. Game demos and downloadable content such as map packs, dashboard themes and avatars are also available for download.
The Xbox 360 had one of the better launches in console history with a plethora of quality titles to choose from:
Call of Duty 2, Kameo: Elements of Power, Need for Speed: Most Wanted, Perfect Dark: Zero, Condemned: Criminal Origins, Project Gotham Racing 3, Quake 4 and more.
Again Peter Moore was on state at E3 06' to drop bombs. And just not any bomb, a goddamn nuclear bomb.
Being the first to market with a 7th generation console, Microsoft was poised to take advantage of that headstart, and take advantage it did. The Xbox 360 saw a dearth of impressive titles hit the box that year:
The Elder Scrolls IV: Oblivion, Ghost Recon: Advanced Warfighter, Gears of War, Rainbow Six: Vegas, Dead Rising, Viva Pinata, Hitman: Blood Money, F.E.A.R., Call of Duty 3, Fight Night Round 3
and a lot more.
Unfortunately, every console has its hitch, and the Xbox 360 was no exception. This damn thing would overheat faster than a Ford Pinto in the Arizona desert. An overwhelming number of consumers from the previous year well into 2007 were reporting bricked consoles and a ring of red light, later dubbed the deadly "
RED RING OF DEATH"
. This let 360 owners know the damn thing was shot. It took well over a year for Microsoft to finally acknowledge the faulty mess it had created, and on July 5, 2007, the Vice-President of Microsoft's Interactive Entertainment Business division published an open letter recognizing the console's problems, as well as announcing a massive
3 year warranty from the original date of purchase for every Xbox 360 console that experiences the "general hardware failure"
indicated by three flashing red LEDs on the console.
In spite of all this, 2007 was considered one of the golden years of gaming. An outstanding number of games hit the Xbox 360, some of which still considered some of the best games today:
BioShock, The Darkness, Call of Duty 4: Modern Warfare, Mass Effect, Halo 3, Assassin's Creed, Virtua Fighter 5, Overlord, Forza Motorsport 2, Crackdown, The Orange Box
, and tons more.
The Xbox 360 was at full steam ahead.​