Developer:
Ninja Theory
Publisher:
Xbox Game Studios
Engine:
Unreal Engine 4
Platforms:
Xbox One & PC
Release:
March 24, 2020
Genre:
Team Brawler
---------------------------------------------------
What is Bleeding Edge?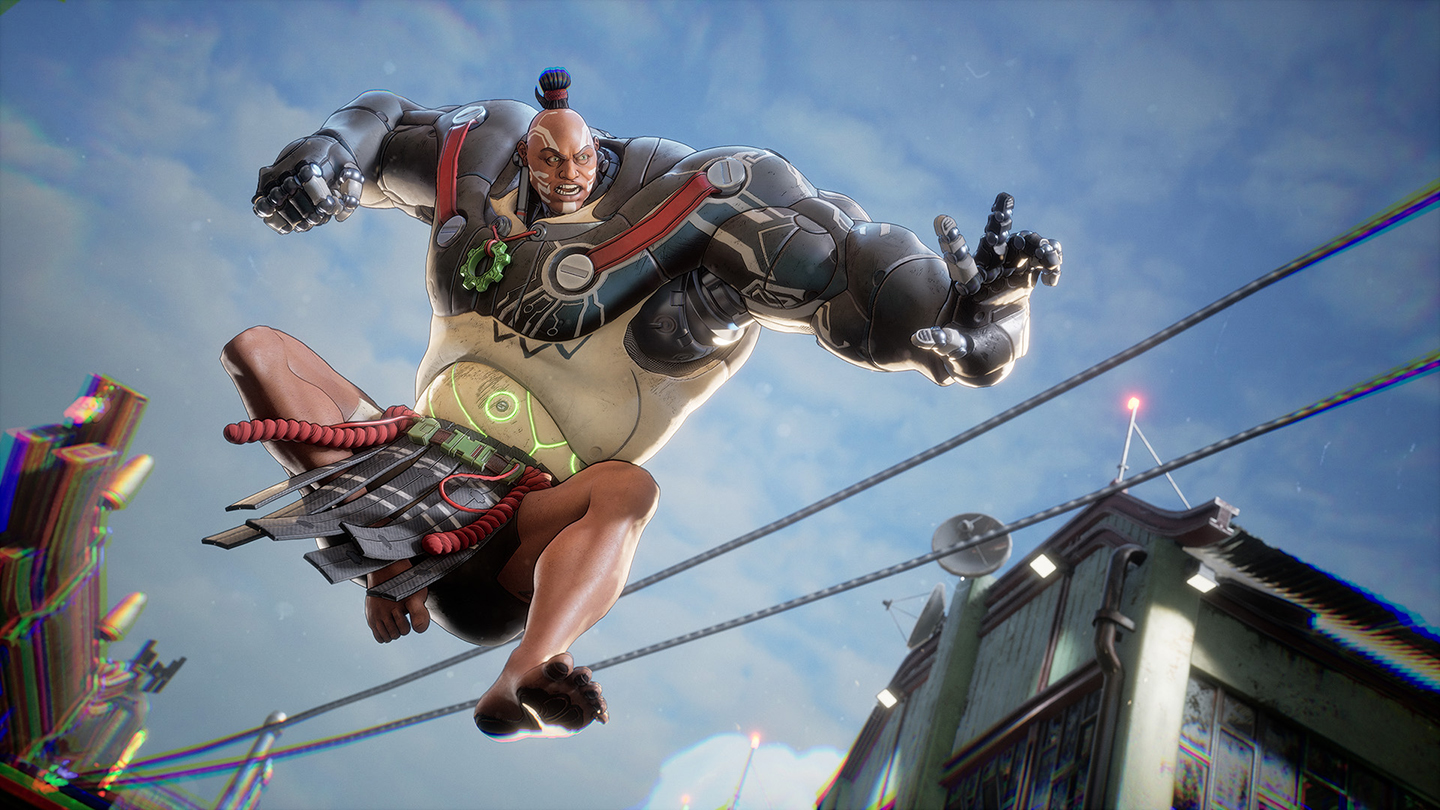 Its an online multiplayer 4v4 team brawler. Contains 12 fighters at launch and more to come later on


-------------------------------------------------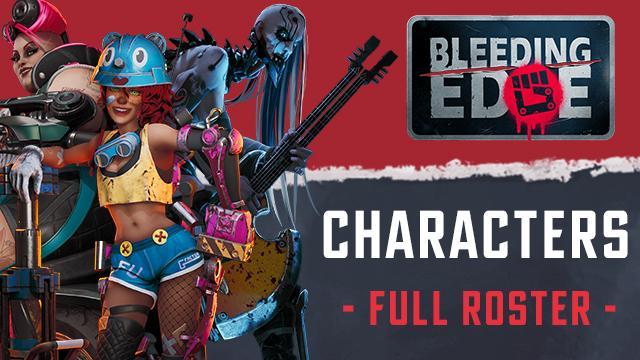 MELEE TANK



BACKGROUND

Age:

38

Birthplace:

Broussard, Louisiana, USA.

Birthdate:

June 3rd, 2017

BIO

As Angelica Butters soared through gridlock atop her motorcycle, the sassy Cajun knew she had found her calling. It was her 19th birthday, life was good, and also the last day she would walk again.

After the crash, life would change for the one they called Buttercup, but love would rule. The religious community that raised her, the biking community, and friends and family would rally around her. But she still couldn't ride.

So when she learned of black market augmentations that could put her atop a chopper once again, she moved fast. But such augments were not accepted in the religious community, and so she fled atop her rubber wheel.

She would live life on the southern road, doing crime to survive, fighting the foolish to make money to advance her makeshift augments. When the Skeleton Key was released, her modifications blossomed, and she knew she had to meet the stranger in New York City who had released it.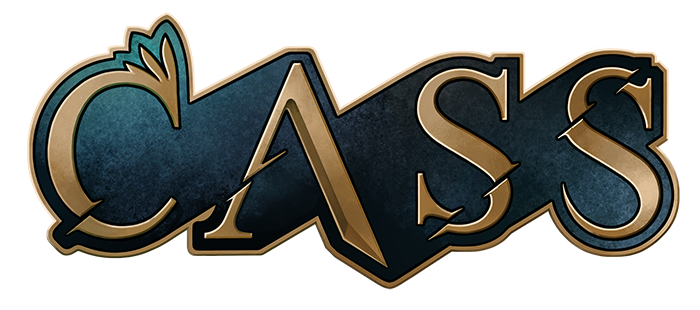 HYBRID DAMAGE
BACKGROUND
Age:
27
Birthplace:
Akademgorodok, Novosibirsk, Russia
Birthdate:
August 31st, 2028
BIO
A once in a generation dancer from affluent Russian lineage, young Cassandra Lebedeva had a life unlimited. With her Mother as her muse, she grew into expectations as the world's premiere ballerina phenom.
Despite the risks, her father sought to ensure success and administer unproven bio-tech advancement therapy within his company. His risk was rewarded: enhancing reflexes, agility and sensory processing within the 12-year-old girl.
Miracles unravelled, until a single needle would rob young Cassandra of life as she knew it, and the use of her legs. Cybernetic appendages would replace the paraplegia, but not the disdain, and now her secret was out.
The Russian Government would seize her as an asset, a weapon, to spend the next 14 years as a lethal operative for Russian intelligence.
Her life was no longer hers: but when her Mother passed away, she was given a gift of clarity. She would take back her stolen life and flee to America, to find family within the Bleeding Edge.

MELEE DAMAGE
BACKGROUND
Age:
26
Birthplace:
Hell's Kitchen, New York, USA.
Birthdate:
May 22nd, 2029
BIO
Life packs punches. And native New Yorker Damon John Banks took a lot of hits.
Raised alone by a loving and artistic mom, Damon's childhood would abandon him, when his mother died from corporate complications.
Under the new name Daemon, graffiti would be his guide, while the system would relentlessly oppose him. But the fight would give him purpose. He would become a gifted coder, a master of martial arts, and would seek redemption against a system and corporate society that failed him.
He would form a gang of digital misfits called the Bleeding Edge, and unleash the biggest corporate data breach in history. He had his taste of revenge, and now seeks retribution as he builds an army of the augmented amidst the underworld fighting circuits.

MELEE TANK
BACKGROUND
Age:
51
Birthplace:
Juárez, Mexico.
Birthdate:
April 12th, 2004
BIO
No one knows the dark past of the embittered, grim warrior called El Bastardo. Only fragments of this lone wolf's story, half-truths and rumours, exist.
Some say he was the illegitimate son of a Cartel Sicario, others that he stalked Mexico's underworld as a one-man vigilante militia, or that he was once a decorated soldier left for dead by his own commanders and is now out for revenge.
Only one thing is certain: those who cross him in the arena must face a lethal whirlwind of blades and an unstoppable fighter who acts without mercy.

RANGED DAMAGE
BACKGROUND
Age:
17
Birthplace:
Broken Hill, New South Wales, Australia.
Birthdate:
June 10th, 2038
BIO
On the edge of Australia, in a sweltering mining township, a father's heart melted when young Molly Gibson was born.
He would call her Gizmo, and walk the earth for her, and she would follow each footstep. The happy and curious Molly would soon emulate his engineering and construction skills, scavenging junk-tech to invent and build endlessly, with sometimes silly but highly functional designs.
At 13 she would win a prestigious bot-battle competition, thanks to the Skeleton Key. And then came the self-augments, along with her Father's unbreakable realisation: Gizmo was destined for greater things. And so he sent her to New York, the tech mecca, to build her legend and find the Bleeding Edge.

RANGED SUPPORT
BACKGROUND
Age:
125
Birthplace:
South Cheam, Sutton, Great Britain.
Birthdate:
February 19th, 1930
BIO
The eccentric Dr. Ignatius Wright was a renowned professor of history at Cambridge University.
Pushed by his passion in the culture of Voodoo, Dr. Wright would travel the world, absorbing the lore, perfecting the practices, and chasing immortality. And it worked, until age 120.
In accordance with Wright's last Will and Testimony, his subconscious was granted to friend and maverick computer scientist, Sterling Taylor, for experimentation. And it worked.
His soul was digitized, reborn into data, and configured into an oddity. An automated snake that clumsily parades the mummified cadaver of Dr. Wright to feign inconspicuousness. It does not work. Officially considered "deceased", and ejected from his lifetime employment with the university, Kulev now seeks the services of kindred spirit Daemon, to join their common forces, and extend the life and plight of humanity.

RANGED DAMAGE
BACKGROUND
Age:
82
Birthplace:
Redcross, Wicklow, Ireland.
Birthdate:
January 28th, 1973
BIO
As a baby, little Maeve Murphy became transfixed in Ireland's nature. As a child, she would be dazzled by the land's history and mythos. The stories of witches and magic and mysticism, minus the nastiness.
As a woman, Granny Maeve would spend her entire life in Ireland, and as old age crept in so did her sense of adventure. Carried by a hovering bauble, Maeve would float across the world. The beauty and the horror, all that is life. And there she'd find her mission in life. To fight for what is right, and she'd find that in the Bleeding Edge.

MELEE TANK
BACKGROUND
Age:
25
Birthplace:
Wellington, New Zealand.
Birthdate:
September 9th, 2030
BIO
As the only child of his mum's second marriage and the youngest of 7 step brothers and sisters, Makutu always felt a little bit left out. Not because they didn't love him to bits, but because while they were all tall, strong and athletic, he was so very small.
He loved to train in meditation with his dad, and he could school them all at fighting games or ping-pong, but all he really wanted was to be big, and tough, and play rugby, like his siblings. So at age 16, with the support of his family Makutu underwent augmentation. Makutu loved his new body. He felt like it finally matched his inner self. He'd go to the gym to pump iron, help out in the community, and of course, play rugby. But he always felt himself holding back, worried about hurting his friends or teammates. He needed a new way to test himself. A place to unleash his full unbridled strength.

RANGED TANK
BACKGROUND
Age:
10 (estimated)
Birthplace:
Hokkaido, Japan
Birthdate:
Exact date unknown, 2045 (approximate)
BIO
Once upon a time in 2045, a baby dolphin named Mekko was born. Cuter than a billion buttons, the bright eyed and split tailed mini-mammal had a whole life ahead of him.
A life of captivity and torture, as living property of a devious corporation, being slowly modified into a biological sonic weapon, the sole survivor of binary communication experimentation, to cause destruction and agony as his sole purpose in life… just like the rest of the oceanic experiments encaged around him. Yay!
Mekko was doomed. Why Mekko? Mekko mad. BAD HUMANS!
But not all humans are evil, and the Bleeding Edge would prove true. They would rescue the marinated chatterbox and shut down all the psychotic aquatic bionic operations.
But Mekko confused. Mekko HATE the humans. But new humans are… family.
So while this odd pod of misfits sought similar vengeance on H.A., Mekko's new life of trash-talking and crab-walking would begin.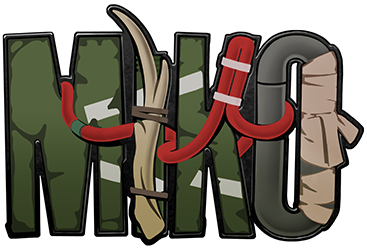 MELEE SUPPORT
BACKGROUND
Age:
29
Birthplace:
Eastern Cape, South Africa.
Birthdate:
December 21st, 2026
BIO
Despite being born into harsh conditions and relative poverty, Miko grew up happy, in a loving extended family unit, rich with their Xhosa ancestral heritage.
As a young girl, she mastered her clan's ruthless fighting techniques under her grandfather's guidance. She would endlessly educate herself in her people's traditions and rituals.
But when Miko was diagnosed with a deadly new plague virus, she reluctantly left her family for the chance of a cure via experimental nanobot treatment. Little did she know what she was signing up for. They would augment and encage her, torment and enrage her, but genetic resiliency would soon fuel a spirited Miko. She would have her freedom, and on escaping the H.A. facilities would be whisked to safety by a young man in a demon mask.

MELEE DAMAGE
BACKGROUND
Age:
42
Birthplace:
Bergen, Hordaland, Western Norway.
Birthdate:
September 21st, 2013
BIO
When a musically gifted child named Steiner Foss grew tired of classical music and the world around, his sombre state would guide him to greatness.
At an accidental discovery of an illegal concert, buried deep under a rotting cannery district in a corner of Norway, the young Steiner became beautifully horrified. It was here that his journey to international fame and success would begin, as the Black Metal icon now known as Níðhöggr.
Now a modified man, rich in anti-authoritarian motives, this beacon of blackness and musically driven augmentations bombards the ears of the world with the anthems of imperial end.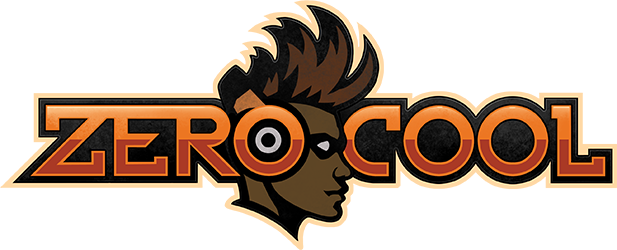 RANGED SUPPORT
BACKGROUND
Age:
16
Birthplace:
Rio de Janeiro, Brazil.
Birthdate:
December 13th, 2039
BIO
Under the rusted roofs of Rio's ruins, a dust covered toddler with endless energy named Musaazi Zelev lost himself in his first video game and saw into his future.
A life that would grow him into a tech prodigy, a phenom hacker, and finally a famed pro gamer under the mnemonic moniker of ZeroCool. With success at his fingertips, ZeroCool's newfound wealth feeds his impoverished friends and family, while his insatiable ego over-eats off the super-sized celebrity. Armed with self-designed augments, looking for a new game to dominate, the outspoken teenager wants more. And he'll find it at the Bleeding Edge.
-----------------------------------------------------------------
Media
Last edited: