Out Now!
The gunblade was designed by Tetsuya Nomura for Squall's weapon in
Final Fantasy VIII
with the aim to make the battles more dynamic, the players needing to press a button at the correct time to deal a critical hit, and to give Squall an iconic weapon.
The weapon's debut appearance, the gunblade is the weapon of choice for Squall Leonhart and his rival, Seifer Almasy. It is a sword with a firing mechanism, such as a pistol (as with Seifer's Hyperion), or revolver (as with Squall's weapons), which serves as the blade's hilt. Despite its name, it cannot be used as a gun, meaning it does not fire projectiles, and can therefore only be used in melee combat, making it more like a gun supplementing a sword than a blade supplementing a firearm, e.g. a bayonet on a rifle. The firing of the gunblade's rounds induces a tremor in the blade causing it to deal additional damage to whatever it strikes.
In battle, one must press R1 while the party member is striking to pull the trigger. If successful, the hit will be critical, multiplying the damage by x1.5 (as opposed to x2 for regular criticals). Triggering the gunblade is the only means of performing critical hits for its users. With Seifer, using this technique is slightly more difficult than with Squall because he attacks faster. Squall and Seifer are the only ones who can use a gunblade in combat, while Laguna Loire uses one in a dream sequence minigame, and mentions he trained with one in his early years as a Galbadian soldier.
Gunblades have 255% accuracy, making misses impossible even with the Blind status.
There are seven gunblade models available for Squall plus the model used by Seifer.
The
Weapons Monthly
Magazine are items in
Final
Fantasy VIII ® found in various places around the world of Final Fantasy VIII ®
Each magazine contains information about various models of weapons which can be upgraded
. Even though weapons can be upgraded without the magazine in which it is mentioned, it is useful, as it gives the player information on how many items are needed for the upgrade.
Some magazines can be purchased in Esther's Book Store, but may need the Guardian Force Tonberry Familiar ability to appear in the shop list.
Junction system is a character development system designed by Hiroyuki Ito for Final Fantasy VIII.
By collecting magic from items, draw points and enemies, the player can junction their magic stocks to their attributes via Guardian Forces to grow stronger.
Using the junction system is the superior method of growth to leveling up or weapon-upgrading.
Lore-wise, junctioning allows the user to replicate the powers of a sorceress via the storage and control of magical powers and Guardian Forces.
The system can store 32 different forms of Para-Magic with a stock of 100 units of each. Users filter out magic (known as drawing) from various entities and store it ready to be used or junctioned,
coming to possess near superhuman abilities, such as increased speed and strength, and being able to use magic. Various junction systems are used in the military forces.
Draw is a command ability in Final Fantasy VIII available when a Guardian Force is junctioned to a character.
Every Guardian Force has Draw as a default ability, though it can be removed via Amnesia Greens, and later re-added using the Draw Scroll bought from pet shops.
When a character draws magic from enemies, aquamarine spheres eject out of the enemy into the drawing party member.
Draw is used to siphon magic from enemies. If magic is drawn it can either be stocked or cast.
Draw is used to steal Guardian Forces from certain bosses, such as Eden from Ultima Weapon.
If the GF is drawn from the boss, it is useless in that particular battle, but afterwards can be junctioned.
How many of a spell can be drawn depends on the drawing character's Magic stat, the spell they are drawing, and whom they are drawing it from.
Thus, high-level spells, like Holy and Meteor, are often only drawn in stocks of three or fewer. Draws can also fail entirely.
Characters with high Magic have a better chance of drawing stronger spells, but no more than nine spells can be drawn at a time
Guardian Forces (GF) are the summoned creatures of Final Fantasy VIII used by junctioning them to a character.
Conceived and designed by Hiroyuki Ito, the GF govern major stat growth, elemental/status effect offense and defense, and the commands the character may use during battle.
Each GF has a preset list of abilities they can learn, but through certain items can learn additional abilities and forget those that were previously learned. A total of twenty-two abilities can be learned.
The world of Final Fantasy VIII has no known name, being referred to as "earth" and "the planet" in dialogue and the Information section.
It is as diverse as it is large, composed of four large continents and one small continent along with several islands of varying sizes.
The overall architecture was designed with western European themes in mind, and as such many structures can be linked back to modern real-world buildings and locations that are both real and theoretical.
Travel across the world is facilitated mainly by trains and cars. Because of the worldwide radio interference, communications across the world are suppressed, and no worldwide information network exists,
there instead being local networks like the Balamb Garden intranet and the HD cable used by Galbadia. A derelict radio tower from a time before the radio interference engulfed the world remains near Dollet.
The world's favorite pastime is the trading card game Triple Triad.
The various locales include: the laid-back seaside towns of Balamb and Dollet, the bustling metropoli of Deling City and Esthar City,
the remote and mysterious retreats of Shumi Village and the Deep Sea Research Center, the quiet sanctuaries of Winhill and Edea's Orphanage,
as well as the composed environments of the scorching Kashkabald Desert, the lush Rosfall Forest, the enigmatic Centra Ruins, and the dark, foreboding soul of Ultimecia Castle.
Founded 12 years ago by Cid and Edea Kramer, and funded by NORG,
Balamb Garden was remodeled from an old Centra shelter by Estharian technicians allowing it to transform into a mobile form with the power of limited flight.
Cid was instructed to build the Garden to train SeeDs, an anti-sorceress army, as per a premonition of the future his wife, Edea, had foreseen.
Shortly after its construction, Galbadia Garden and Trabia Garden were created on the Galbadian and Trabian continents, respectively.
Specializing in Guardian Force training and Para-Magic, Balamb Garden is the only Garden authorized to conduct the SeeD field exam, which cadets must pass to join the ranks of SeeD.
Cadets attending other Gardens must transfer to Balamb to complete this final requirement.
Character models have been completely remade with updated visuals, replacing the original jagged models.
Added graphical improvements include new hairstyles, faces and additional animations to accessories.
For example, Squall and Rinoa resemble their most recent appearances in
Dissidia Final Fantasy NT
,
while Laguna resembles his appearance in
Dissidia 012 Final Fantasy
.
Weapons also have been visually updated and have more depth;
for example, the barrel on Squall's Revolver Gunblade is fully rendered in 3D as opposed to the original version where all gunblades were flat.
Siren is more covered up by feathers compared to her original model.
Updated animation effects in spells and command actions.
Updated and rescaled backgrounds. Updated font designs for texts.
Significantly improved loading times during area and screen transitions.
For example, entering and exiting an area from the World Map or challenging an NPC to a game of Triple Triad now loads in an instant.
Triple Triad cards have updated appearances featuring new in-game renders of enemies and GF Level 10 Cards retain their illustrated designs.
Improved anti-aliasing.
The music is of the original PlayStation version quality.​
The full motion videos have been enhanced at 1080p, but still display at a 4:3 ratio.
The same goes with the gameplay and menus.
The option to turn off in-game timers during certain events.
The option to multiply in-game movement speed by three.
The option to turn off random encounters.
The option for "Battle Enhancements".
Several battle boosters have been added exclusively for the Steam version
, including the maximum number of gil, cards, stocked magic etc.
The
Chocobo World
mini-game has been removed.
The exclusive items, however, can still be obtained via Angeli Search,
with the probability to obtain the items made higher and thus easier to acquire.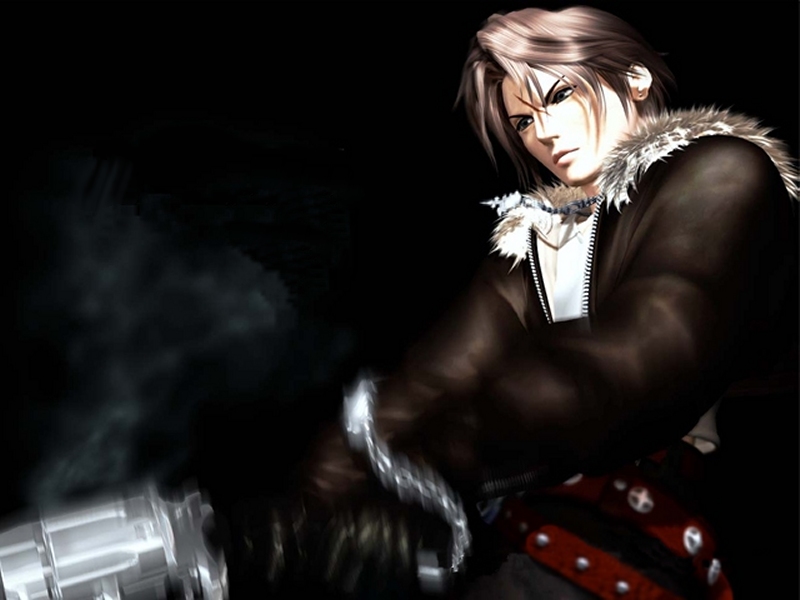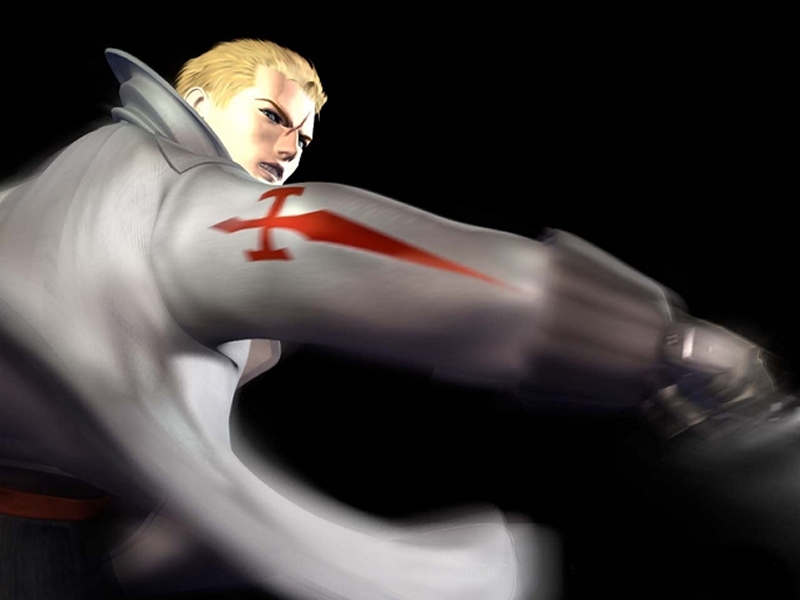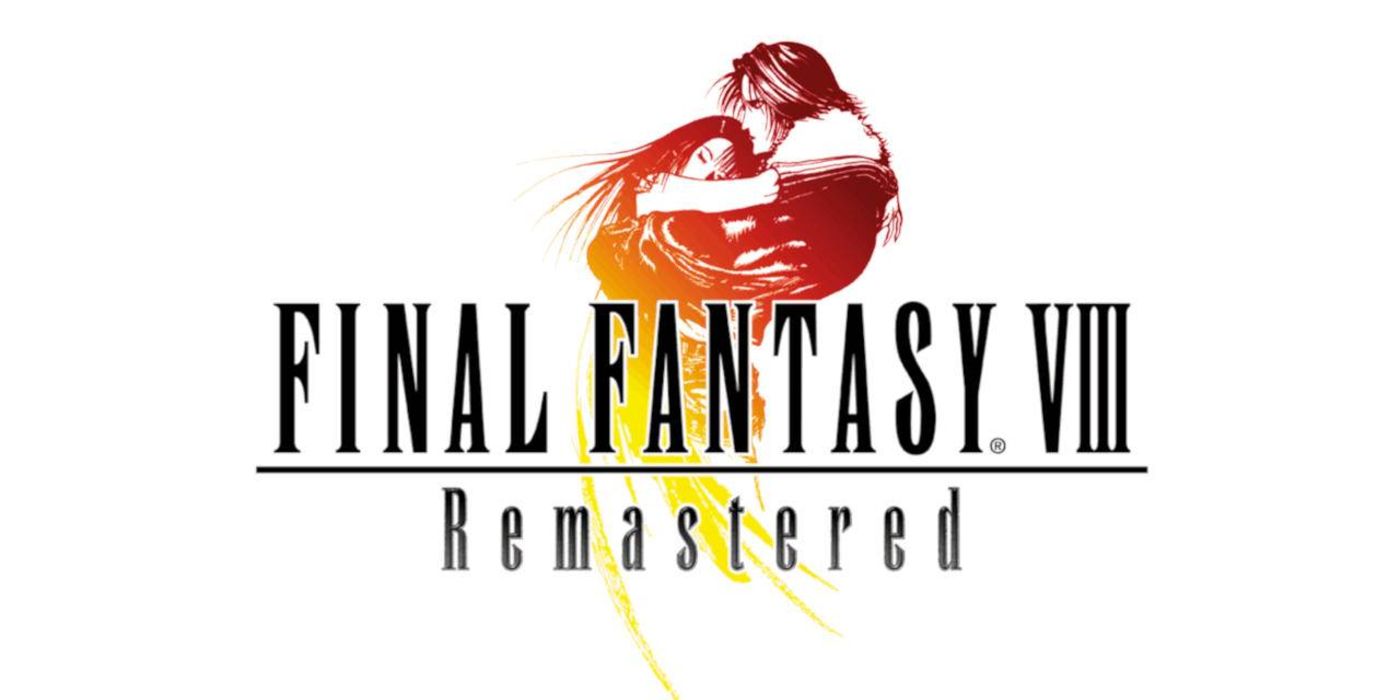 FF8 Remastered finally returns Squall and crew to the spotlight, and they're right at home on the Nintendo Switch as a mobile masterpiece.
screenrant.com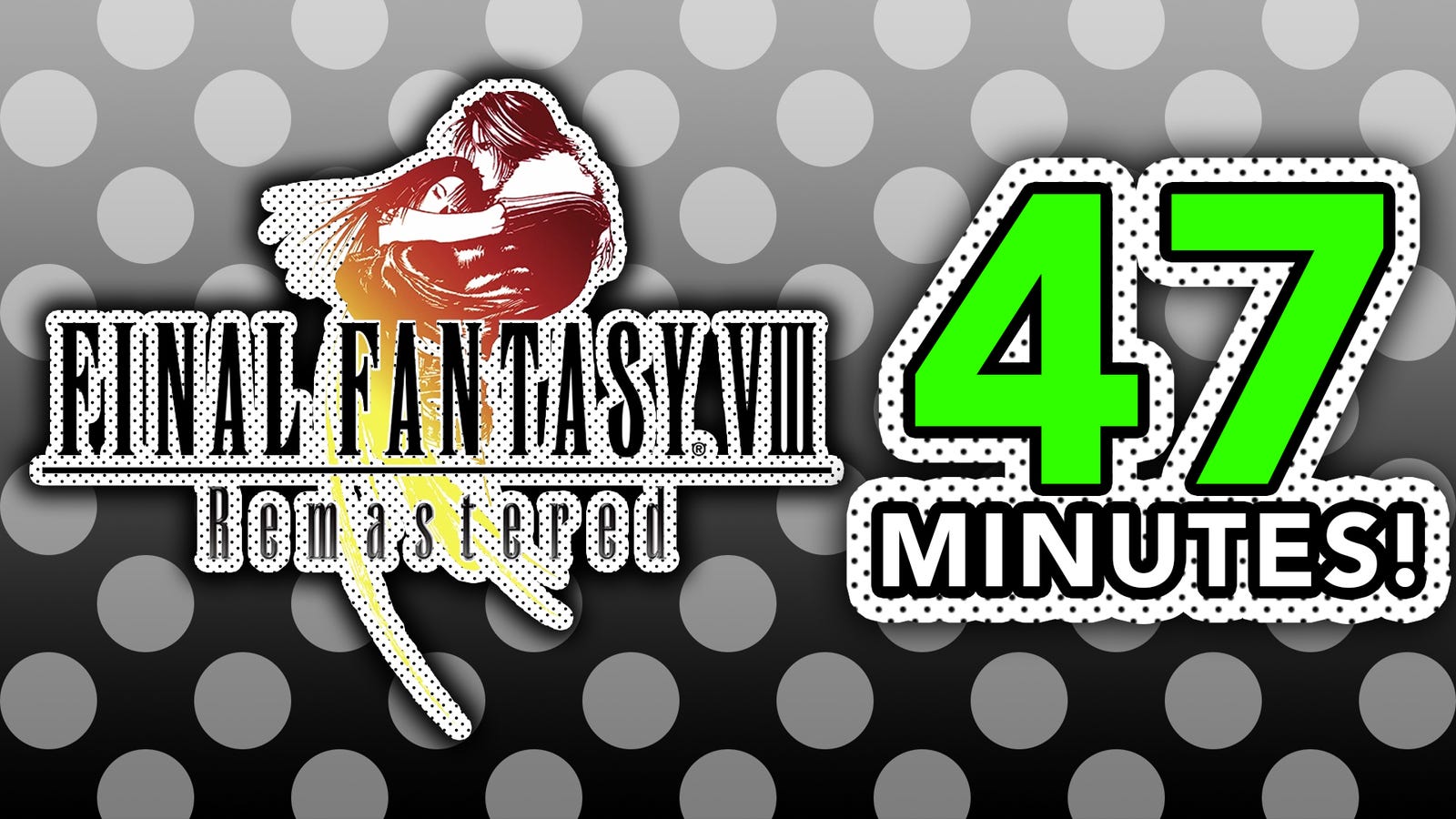 Final Fantasy VIII Remastered Is The Best Version Of Final Fantasy VIII Ever

kotaku.com
In this article, you will find a man happy as pie that the game he loves is back, whatever form that takes. He still has issues with it though.
www.androidcentral.com
Final Fantasy VIII Remastered features boosts that intelligently improve its own gameplay shortcomings while telling an unforgettable story.
www.fanbyte.com
Squall's take of sorrow and despair is finally available in HD!
www.psnation.com
Last edited: