5 months from our last release,
G.A.M.E.
returns!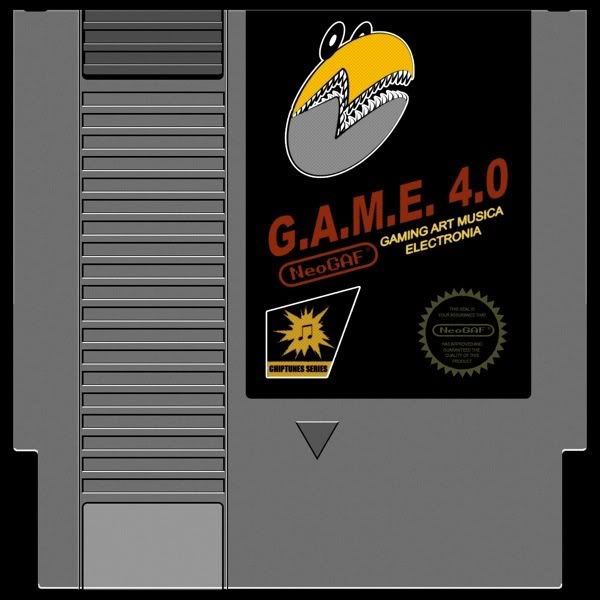 What is Gaming Art Musica Electronia (G.A.M.E.)?
We're a bunch of NeoGAF posters who make electronic music. Some of us veterans, some of us amateurs, but we all share a passion for videogames and electronic music. We have completed a couple of compilations before, which can be found here:
The first project:
http://www.neogaf.com/forum/showthread.php?t=219443
The second project:
http://www.neogaf.com/forum/showthread.php?t=326879
The third project:
http://www.neogaf.com/forum/showthread.php?t=336451&highlight=Wipeout
Artwork was provided by the incomparably talented (and fast)
m0dus
, and mastering by the consummately dedicated (and patient)
monchi-kun
. Special thanks go to them. Also, to
banKai
for sacrificing his Rapidshare Premium for the greater good, and
No_Style
for providing hosting as well.
And an extra word of thanks to everybody who took time to list to these tracks as they were being put together and provided feedback and advice. You all helped make this project better.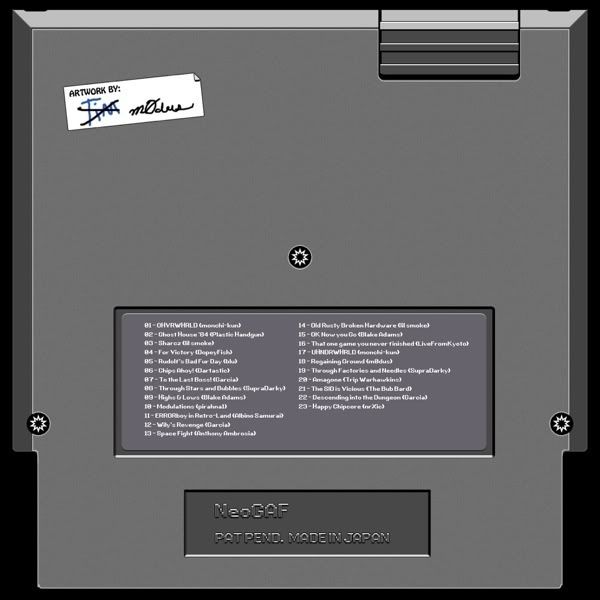 What is G.A.M.E. 4.0?
For this compilation, we decided to take it back to the old school - chiptunes & retrogaming. Using actual synths & sound libraries from back when, the G.A.M.E. artists have put together an incredibly evocative collection - sit back and listen while games of old, or games that never were - but should have been - play in the mind's eye.
NES, C64, Amiga, Master System, Genesis, sounds and composition styles from several classic 8 and 16-bit chip sounds are represented. While the core of the chip sounds are simple waveforms, the compositions give them a richness amplified by the warmth of nostalgia - or perhaps for some, discovery.
***DOWNLOAD THE ALBUM HERE!***
Anybody who can contribute more hosting is appreciated:
Rapidshare Link 1
-or-
hosted courtesy of m0dus Productions
-or-
Rapidshare Link 2 (thanks, banKai)
-or-
Hosted courtesy of No_style
Interested in joining the G.A.M.E. collective for our next aural adventure? Just keep an eyer out for the G.A.M.E. 5.0 planning thread, appearing in the OT soon!
And check out our previous compilations, G.A.M.E., G.A.M.E. 2: Theatrical Edition, and G.A.M.E. 3.0: Wipeout HD Soundtrack! They can all be downloaded here:
(Click on the pic!)
Thanks to all, and enjoy!