So I got married on Saturday, and wanted to share a few pictures I took as we were bringing the decorations back home.
Me and my new spouse are pretty big nerds. We are both ecologists who love nature and the outdoors, we both like indie, folk and alt-country music, fantasy and sci-fi, and we both really enjoy video games (though I am the bigger gaming geek). Neither of us wanted a traditional wedding, so we tried to do something fun and different. The venue was the Toronto Zoo, which was fabulous. The Zoo has only hosted 12 weddings in 30 years, but the staff was amazing.
My wife name dropped the persona series in her vows, a reference that flew over the heads of almost everyone at the ceremony. She also made almost all of our decorations (including her bouquet and the boutineers) by hand.
Here are our cake toppers that she surprised me with a week or two before the wedding: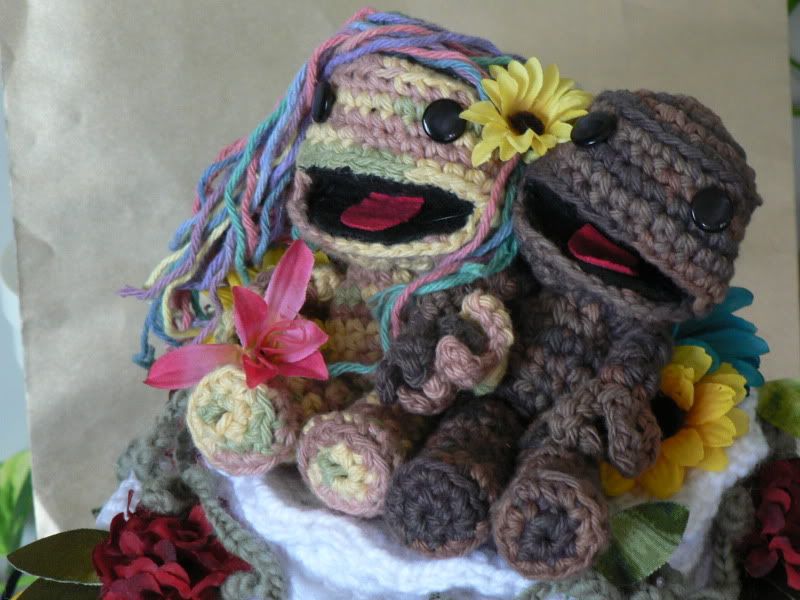 I had been bugging her to make me a sackboy for the last year our so, so it was really cool to see them completed.
Here is a picture of the entire cake. Everything is crocheted except for a few silk flowers. The whole thing looked nicer at the reception, but I sort of crushed it when I packed it up in the car. We decided the scrap the real wedding cake in favour of a dessert buffet.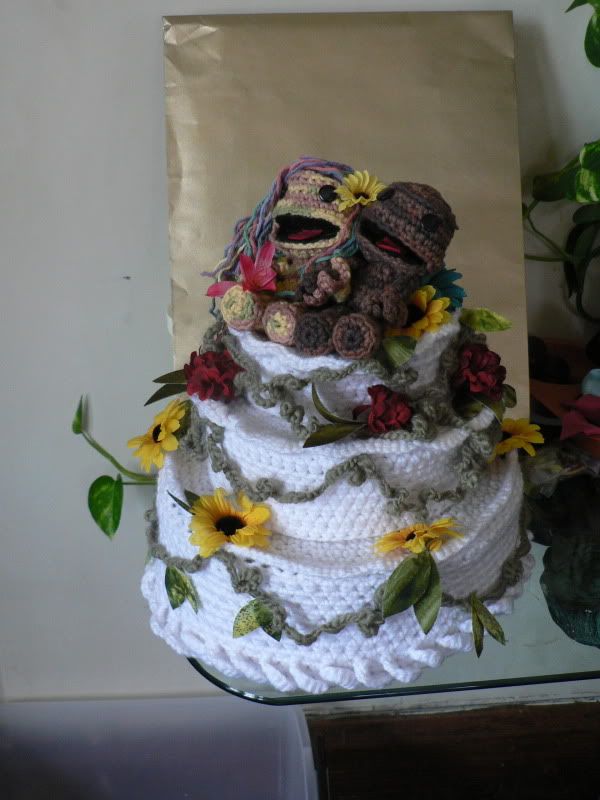 It will be a few weeks before we have our professional wedding photos back, but here is a quick snapshot of us and the bride's family: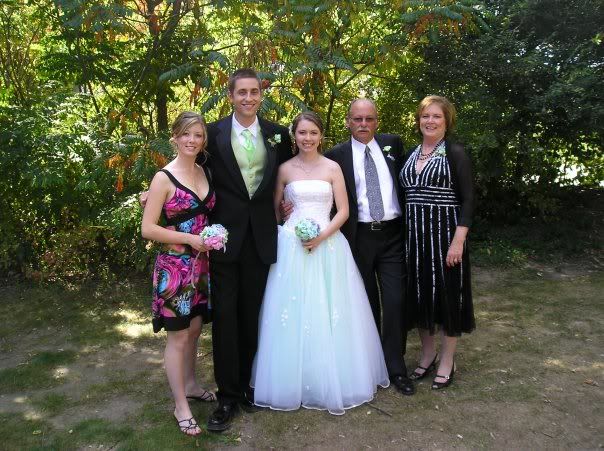 I will be posting more pictures either in this thread or the OT when they come in. In the meantime I would love to see any game-related wedding stuff that others here had at their own weddings!