"Those who do not learn history are doomed to repeat it "
- George Santayana
So let me preface by saying: overall I thought MS's event yesterday was "okay". Halo did not look polished, but it
did
look
fun
. We got to see more of their 1st-party lineup, though no real-time gameplay for any of them was a big blow personally. Some of the 3rd-party stuff from SEGA, Remedy etc. looks great and had gameplay to show alongside them, but they're also (most of them, minus stuff like the PSO2 expansion) multiplatform.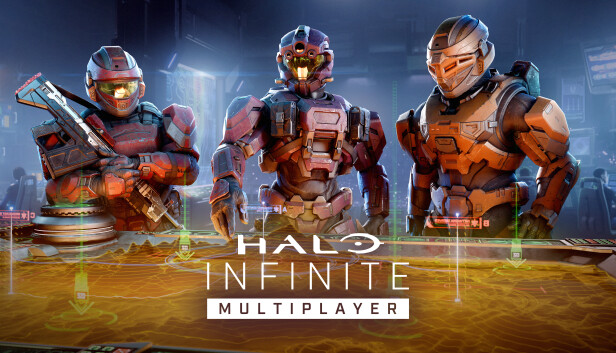 However...we
have
to talk about Halo, because I think this is where MS have just had a SEGA Saturn moment. If any of you remember, SEGA, in a frenzy to beat Sony's PlayStation to market,
literally
rushed out the soft launch of the system along with glitchy, buggy versions of their marquee games at the time, Virtua Fighter and Daytona USA. These were games considered among the creme of the crop, but
damn
did the Saturn versions look like old crusted
ass
. In the case of Virtua Fighter, the Saturn version arguably looked
worst
than the 32X one, and that was for a MegaDrive add-on device! Daytona USA's Saturn port, meanwhile, was miles off from the arcade version visually, though in terms of gameplay it was faithful (and to many, was the better-
playing
game compared to Namco's Ridge Racer).
Daytona USA's initial Saturn port painted a very bad impression among both gaming press and gamers in terms of questioning the Saturn's ability to do sufficient 3D graphics, especially in comparison to Sony's PlayStation. This first impression of an actual game running on SEGA's marquee next-gen platform, did not do the system any favors in comparison to what Sony was about to unleash, which was even
more
frustrating considering these bad impressions could have been avoided if they waited until the games were ready. We saw proof enough of this in MUCH better/polished revisions of both Virtua Fighter and Daytona USA on the Saturn not very long after the initial buggy versions (Virtua Fighter in particular, which was mere
months
afterwards and, lining up somewhat with the current Halo Infinite rumors, the version of VF SEGA demoed at E3 1995 was vastly outdated compared to VF Remix (the updated port), which
THEY ALREADY HAD READY AND DEMOED IN PRIVATE AT THE SAME E3!!
Check out
this
awesome
video if you'd like to know more, and give them a sub while at it. Dude makes some really good retro game review/history vids!), but to many the damage had already been done.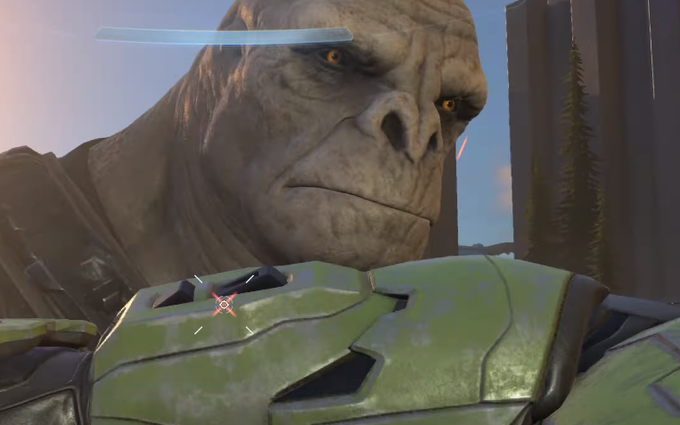 WHERE TO GO FROM HERE?
Now with all that said...the Saturn still went on to develop into a
fantastic
system with a quality library, and is one of the most beloved systems out there thanks to its quality of SEGA arcade ports and original titles (like the Panzer Dragoon series, Dragon Force games, Shining games etc.) and strong support from select 3rd-parties like Capcom, SNK, Treasure, Labotomy, WARP!, and many others. While the system was unable to find commercial success outside of Japan, nonetheless it's built a mighty fine legacy and sense of respect for itself.
So...what can MS learn from this? Well, a few main things, chiefly:
1:
Reissue a new gameplay demo for Halo Infinite with much more polished visuals
2:
Don't worry about trying to "beat Sony to the punch", worry more about giving things the breathing room they need for completion
3:
Make sure your marquee, 1st-party titles are visually competitive with the best showings from your competitors
4:
Prove the value of your software beyond just announcing the games: real-time, in-game gameplay with polished visuals is more necessary now than ever, especially considering for lots of people outside of the ecosystem, MS 1st-party (whether fairly or unfairly) is not seen in the best of light. You won't change minds with just in-game slick-edited trailers and announcements.
5:
Ease
off
on pushing Gamepass until you can do (4). Yes, Gamepass offers A TON of value, but people outside of the ecosystem won't care unless there's something offered in terms of specific games they can't get elsewhere. Which means this responsibility falls on 1st-party content. Which means, that 1st-party content needs to impress them. And by "them", I do actually mean hardcore/core gamers because....
6:
Appealing to hardcore and core gamers is
paramount
. MS needs to get the attention of hardcore/core gamers who are not a part of the Xbox ecosystem, and while they had a good chance with yesterday's show, overall I do not think they've accomplished this, which is troubling. Traditionally the casual and mainstream gamers MS are seemingly trying to target with Series S and Lockhart, follow the trend set by the hardcore and core gamer, who usually make up the vast majority of early adopters. Demonstrations like Halo Infinite's may be good enough for hardcore/core gamers already invested in the Xbox ecosystem, but there's a
lot
of non-Xbox people who did not feel the same way. And the reason THIS is important is because...
7:
Converting more hardcore/core gamers into the Xbox ecosystem exponentially
increases
the visibility and success rate of subscription services like Gamepass. Again, the casuals and mainstream usually tend to follow after the hardcore/core. The time for MS to focus on Gamepass as their chief strategy, IMHO, comes later.
If they prioritize Gamepass out of the gate they run the risk of stagnating its potential going forward; the visibility MS gains with Gamepass by getting more hardcore/core gamers outside of the ecosystem onboard with strong 1st-party offerings (that can sell themselves on their own merits without falling back on "but it's basically free with Gamepass!") is
insanely
massive, but they can't jump the gun just yet. They HAVE to convince people their own 1st-party can easily hold the stable in terms of offerings that provide amazing value both on and OFF of Gamepass, which means they need to do 1-6 first.
-------
Anyway, this is just my opinion, but I'm interested to hear if anyone else felt yesterday's showing seemed analogous to some of the rather botched marketing mistakes SEGA did with the Saturn leading up to that system's launch. If you did, do you agree with the above in solutions for MS to implement, or do you have other solutions they could attempt doing? If you disagree, what do you think I'm missing in terms of seeing things as you see them?
Oh, and let's try to keep it civil