A 21st Century Rockefeller
Sep 15, 2011
19,008
2
800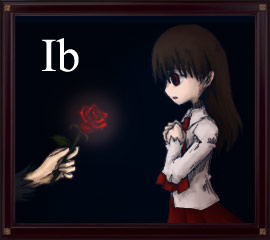 Ib is a freeware game, you can download it here.
Please make sure if you've played or seen it to mark spoilers, as there are plenty of people who haven't and may be interested in playing it themselves.
I just realized when talking about this game in another thread here on GAF that there has never been a topic on Ib. It's been mentioned a few times, but alas.
Ib is a freeware RPG Maker horror-puzzle game that released in 2012, available for PC and Mac, which was translated to English by a fluent Japanese & English speaker who goes by VGPerson (she has gone on to translate quite a few other small games and has made a name for herself as such). Its the title that almost solely made RPG Maker horror a stronger niche audience in the west, and has produced an almost stupid amount of fan art and media (some of which you can find below).
Ib is about a girl who visits a museum with her parents. However, before long the museum becomes dark, and she finds herself all alone.
Gameplay-wise, you mainly walk around and solve puzzles, and avoid traps and strange creatures. It's not very complicated, and beating the game for the first time should take you anywhere from 2-6 hours. There is a fairly large number of different endings, and a few unlockables including a new 'dungeon' you can access once you've beaten the game once.
To note is the game was updated last year, the final update of the game, which added a few new endings, new content, and the like.
Actual Screenshots of Ib.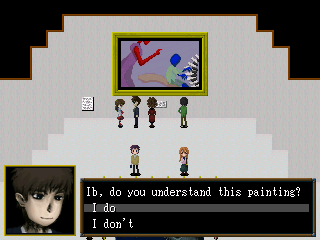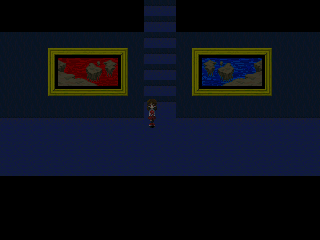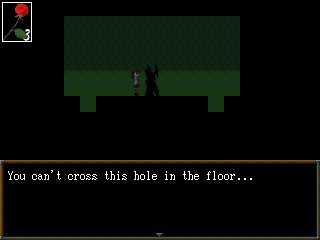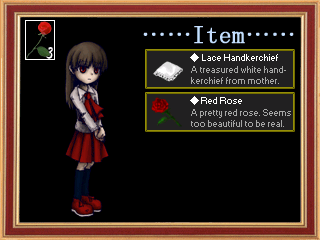 (You don't know some of these words...)