On September 24th 2002, Rare was wholly purchased by Microsoft for $375 million (yes, I know I'm making this thread a day early. I have legit reasons for doing so too.
). It has now been 15 years since the purchase, and a lot has sure happened since then.
As one of the more major and infamous acquisitions in gaming, other acquisitions tend to be compared to it. Especially ones from first party console manufacturers. It definitely has affected all parties involved in various ways (Rare, Microsoft, Nintendo, gamers) and Rare's output over the last 15 years has been received in mixed ways.
Here's a complete list of all the games they've released on Xbox consoles since the acquisition:
Grabbed by the Ghoulies
(Xbox, 2003)
Conker: Live & Reloaded
(Xbox, 2005)
Kameo: Elements of Power
(Xbox 360, 2005)
]
Perfect Dark Zero
(Xbox 360, 2005)
Viva Piñata
(Xbox 360, 2006)
Jetpac Refuelled
(Xbox 360/XBLA, 2007)
Viva Piñata: Trouble in Paradise
(Xbox 360, 2008)
Banjo Kazooie: Nuts & Bolts
(Xbox 360, 2008)
Kinect Sports
(Xbox 360/Kinect, 2010)
Kinect Sports: Season Two
(Xbox 360/Kinect, 2011)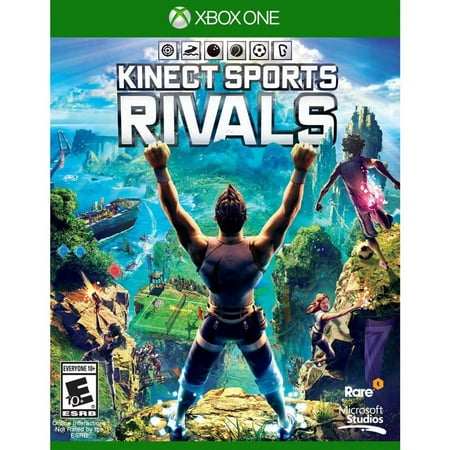 Kinect Sports Rivals
(Xbox One/Kinect, 2014)
Rare Replay
(Xbox One, 2015) Normally I don't count this one since it's a collection of previous games, but for the sake of a complete list, I'll include it here.
And finally, their current project:
Sea of Thieves
(Xbox One, 2018?)
Looking at this list of games, what games did you like versus not like? What's your opinion on their Xbox output? What do you think of Rare in general these last 15 years? Was the purchase worth it for any party involved? What was your reaction when they were first bought? Did everything pan out the way you expected? What do you think of the company's future? What would you want them to do? Let's discuss anything and everything that has to do with the acquisition.
On a related note, this also means it's the 15th anniversary of one game in particular.......
.......So, there's that too.
(Hopefully this thread turns out well enough. I put a lot of effort into making this.
)
EDIT: Fixed the images. Now they're actually showing. Sorry about that.