343 Industries has released three more screenshots from the PC version of Halo Infinite, showcasing its 32:9 super ultrawide support
Halo Infinite PC promises to offer a buttery smooth experience on mouse and keyboard
Local multiplayer server is also confirmed
Other players on your LAN, both PC and Xbox, are able to join your local server and play multiplayer with you
Ranked matches will have restricted competitive playlists based on
input type
External flights and playtesting has started with very good feedback, heartening in many areas and impactful in others
They made an anti-cheat solution that doesn't get in the way, doesn't root your machine, doesn't block your legitimate applications – they want it the most unobtrusive thing possible
The game will support most ultrawide aspect ratios (21:9, 32:9 and beyond), will have advances graphics settings, and will offer cross-play and cross-progression
Most expansive Halo game yet (if you still doubted)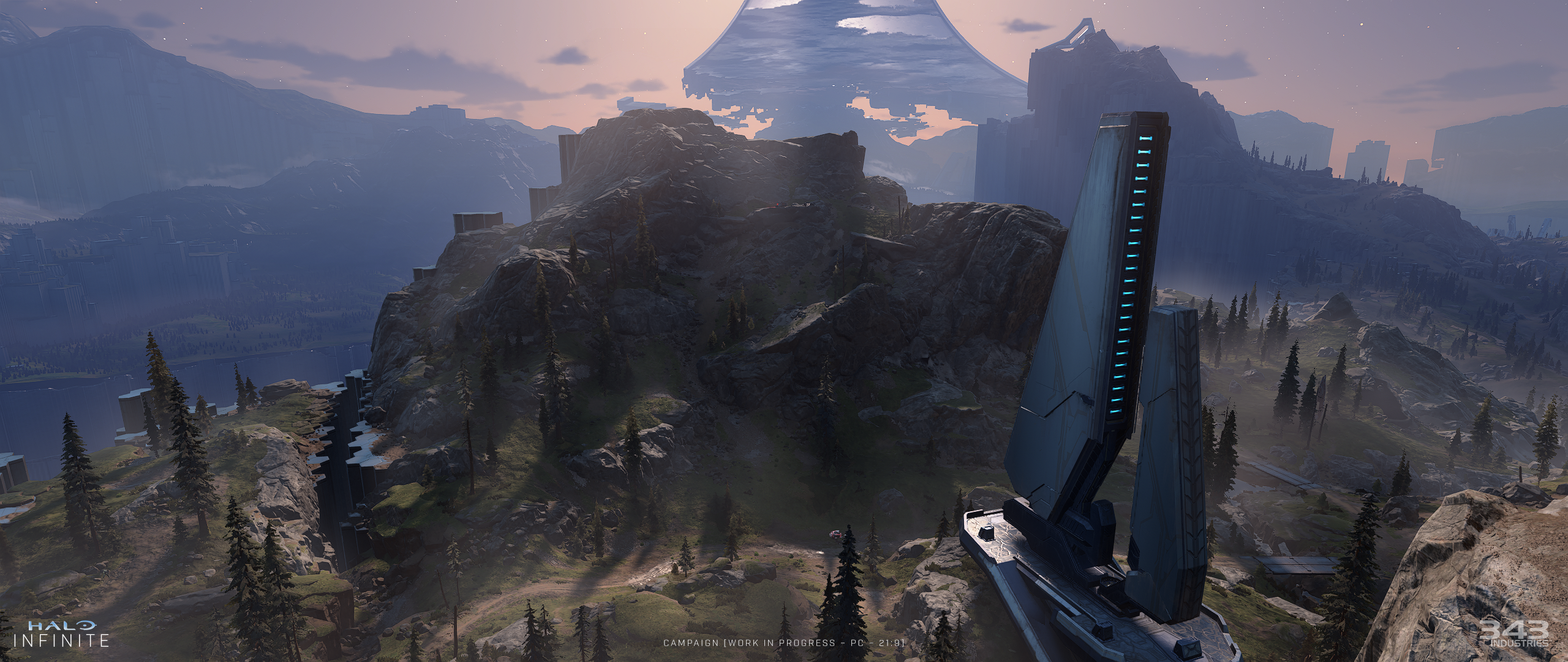 Similar to the Halo games in the MCC, Halo Infinite will come with a Field of View slider.
It will also allow PC gamers to tweak numerous settings such as Dynamic Lights, Shadows, Reflections and more.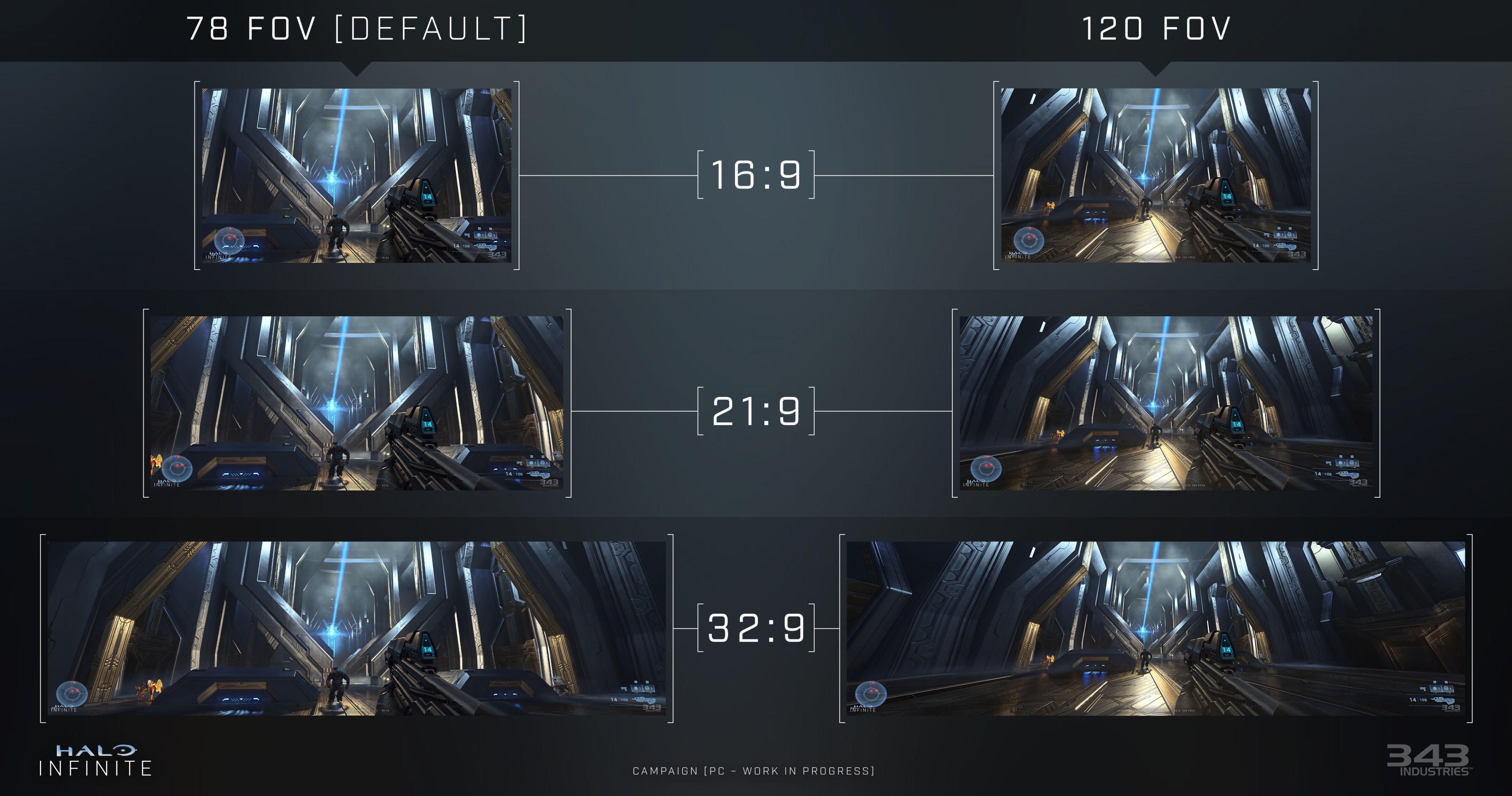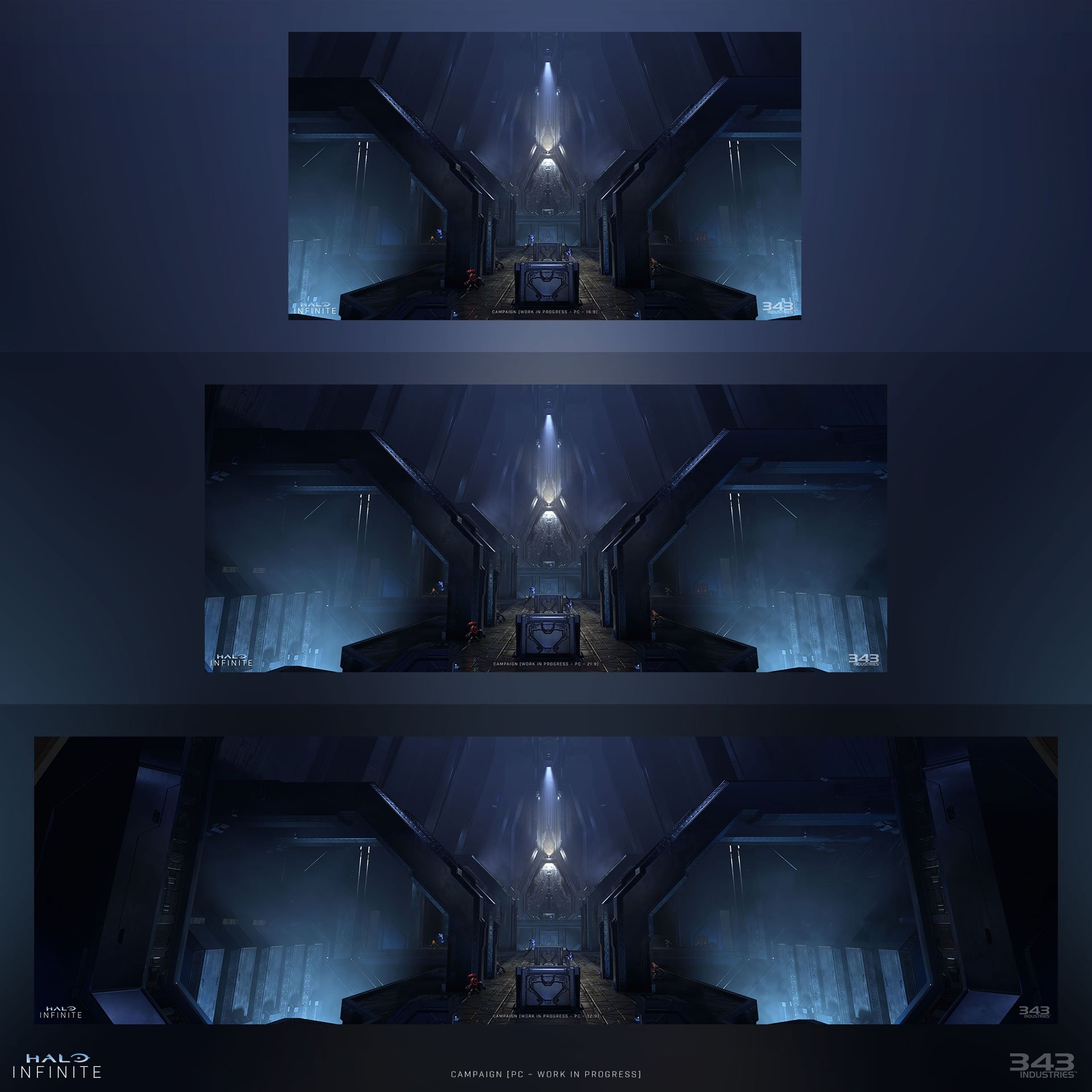 The PC version will let you tweak your in-game experience to your liking across a variety of different settings
You also have the ability to maintain a minimum framerate (thanks to DRS) and specify a maximum framerate (including uncapped)

Options menu (not complete):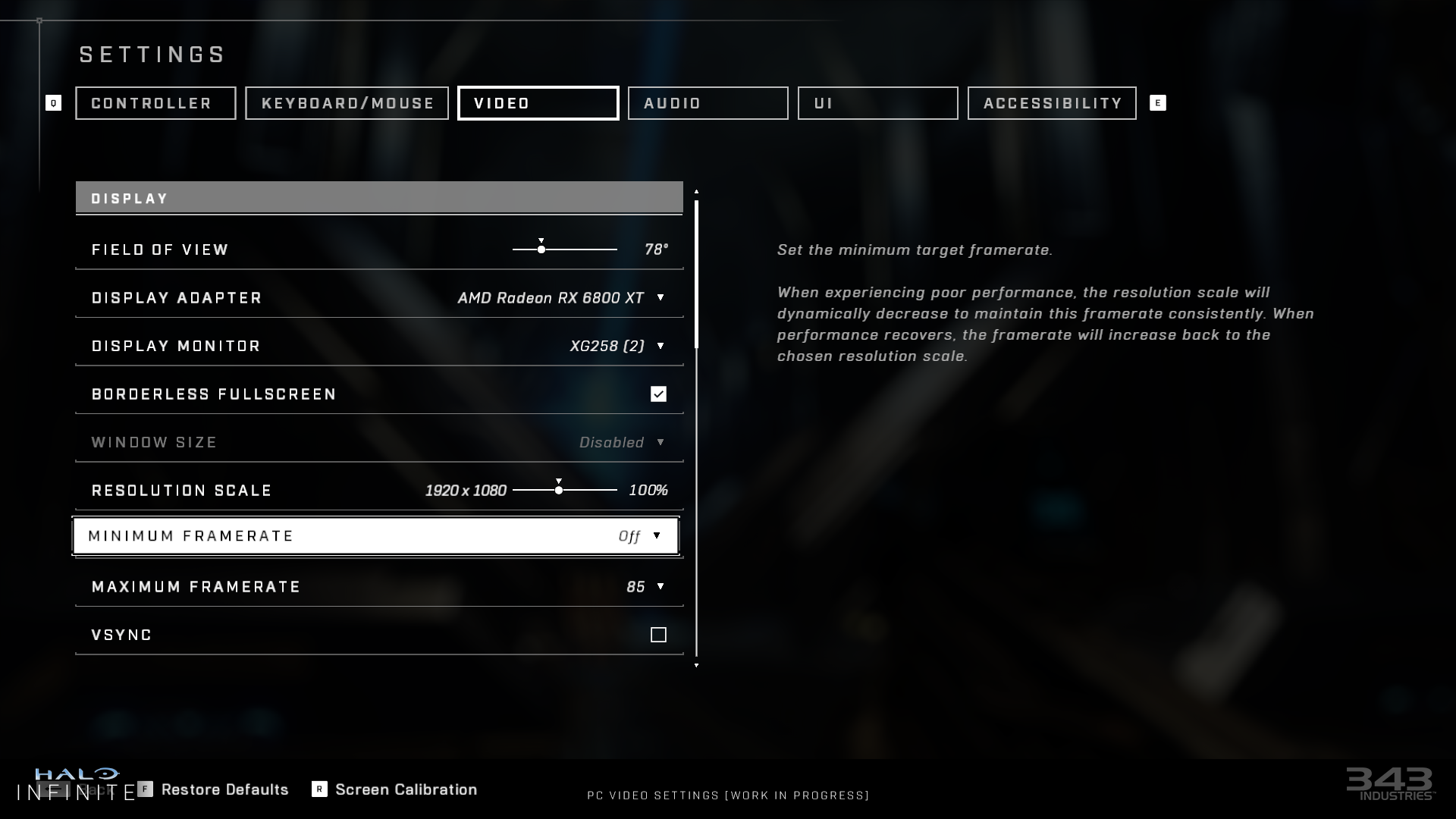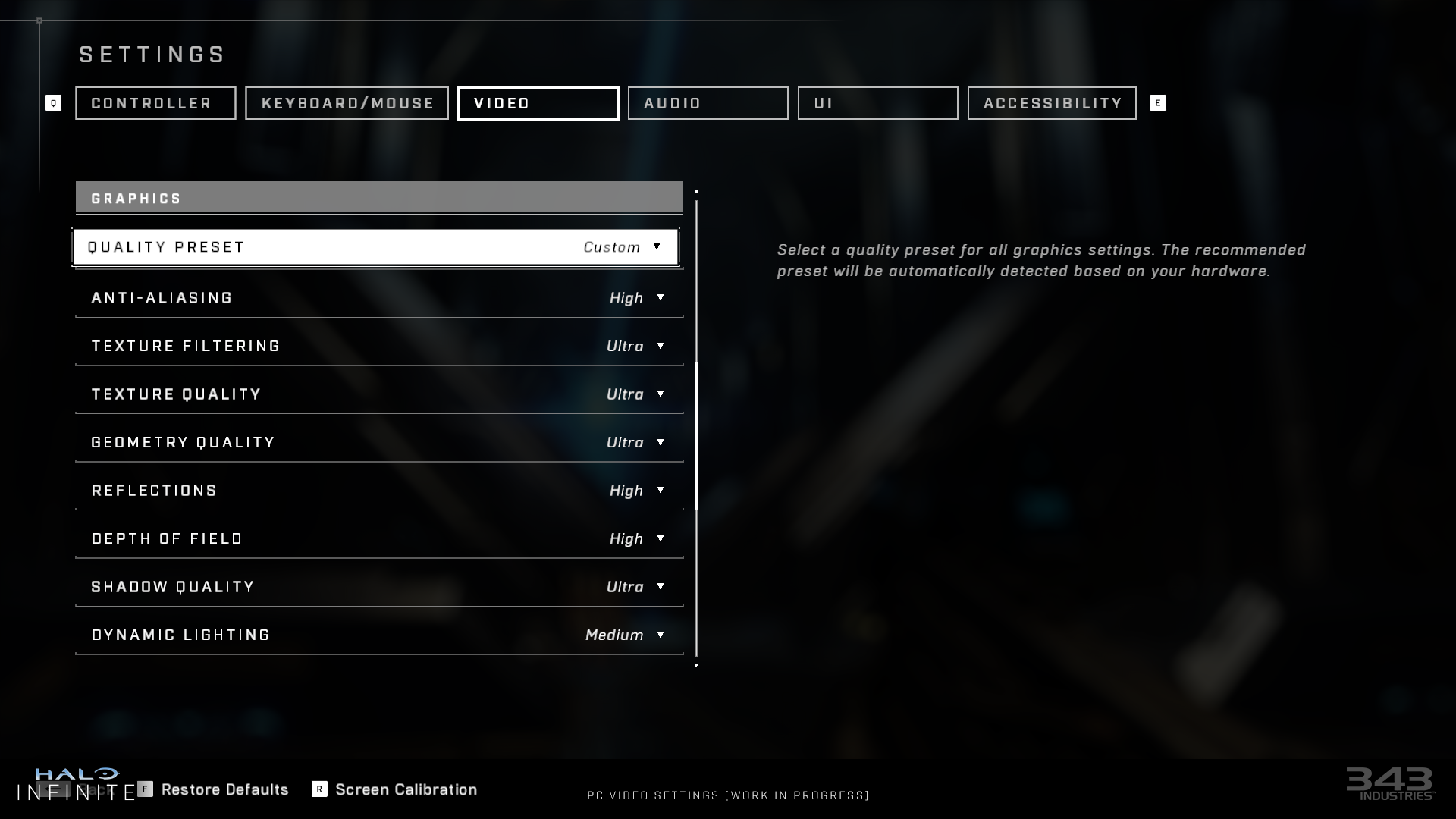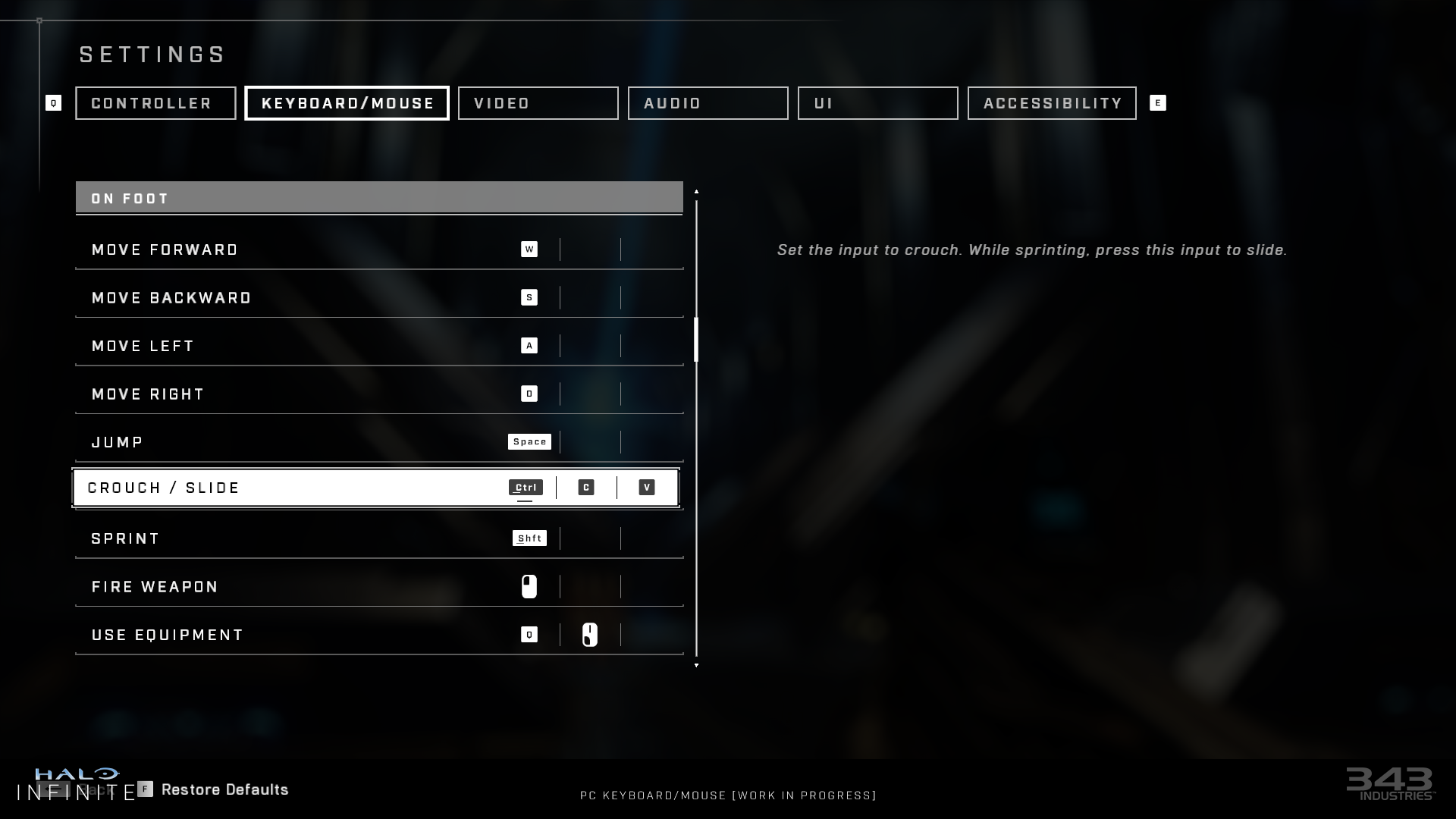 <p>Welcome to the latest edition of Inside Infinite, our monthly blog series where we sit down with the teams building Halo Infinite and get an in-depth look at what goes into their work. In this installment, we've had a chance to sit down with the team building the PC version of Halo Infinite...
www.halowaypoint.com
Last edited: