Oct 27, 2004
103,709
3
0
36
So I don't think this has been mentioned, but in the latest OPM Kojima made some new comments that I think are... well, not interesting... but hilarious!
So I think this is worth its own thread, but we'll see...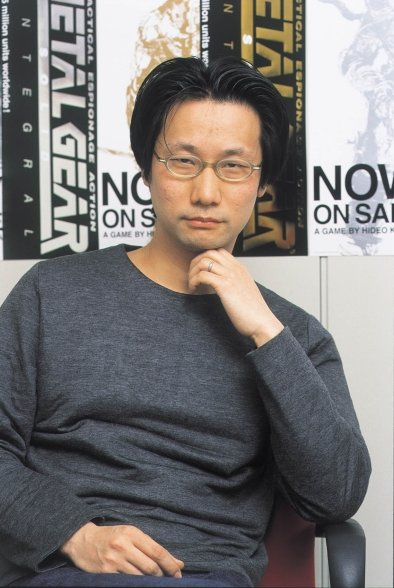 Amir0x
: Kojima-san, what do you think of the current console landscape? What type of food is the PS3 like
now
?
Hideo Kojima said:

"To refresh your memory, last year I said the PlayStation 3 was a big meal that you have once a year, the 360 was a special meal that you have on weekends, and the Revolution - as it was called at the time - was your everyday meal. Last year, it was the same family changing meals according to the situation; that was my line on it.
Amir0x
: Right. And now?
Hideo Kojima said:

Now, the PlayStation 3 is like a movie theater for people who want to see this movie on the big screen with THX and 5.1 audio, even if they have to pay a high price. The Xbox 360 is DVD. Basically, you don't know what movie you want to see, so you go to the store and see if you can pick up a good one. The Wii is like a TV for when you're home and you don't know what you want to watch but you [want to] have that variety.
Amir0x
: Enlightening. Go on...
Hideo Kojima said:

So I think the three platforms are really distinctive and they mostly don't overlap each other -- people who love movies watch TV all the time. We have to be very quick [with what we're doing in terms of games]. We can't wait long to turn on TV, and also, the programs have to be in all varieties so everyone is satisifed, as opposed to the movie theaters, where everything has to be high spec. People want high emotions. You want to be touched watching it on the big screen. For DVD, or the 360, you need to have a lot of variety so when people stop by they'll pick up your product. Maybe in the future, you'll see three DVDs for $10.
Amir0x
: O snap, Kojima-San. O snap indeed! With that, I conclude this interview.
So this ends the latest in New! Super Kojima-ism theatre. I hope you enjoyed the show, and that this thread isn't OLD.