Mar 6, 2007
1,819
1,275
1,370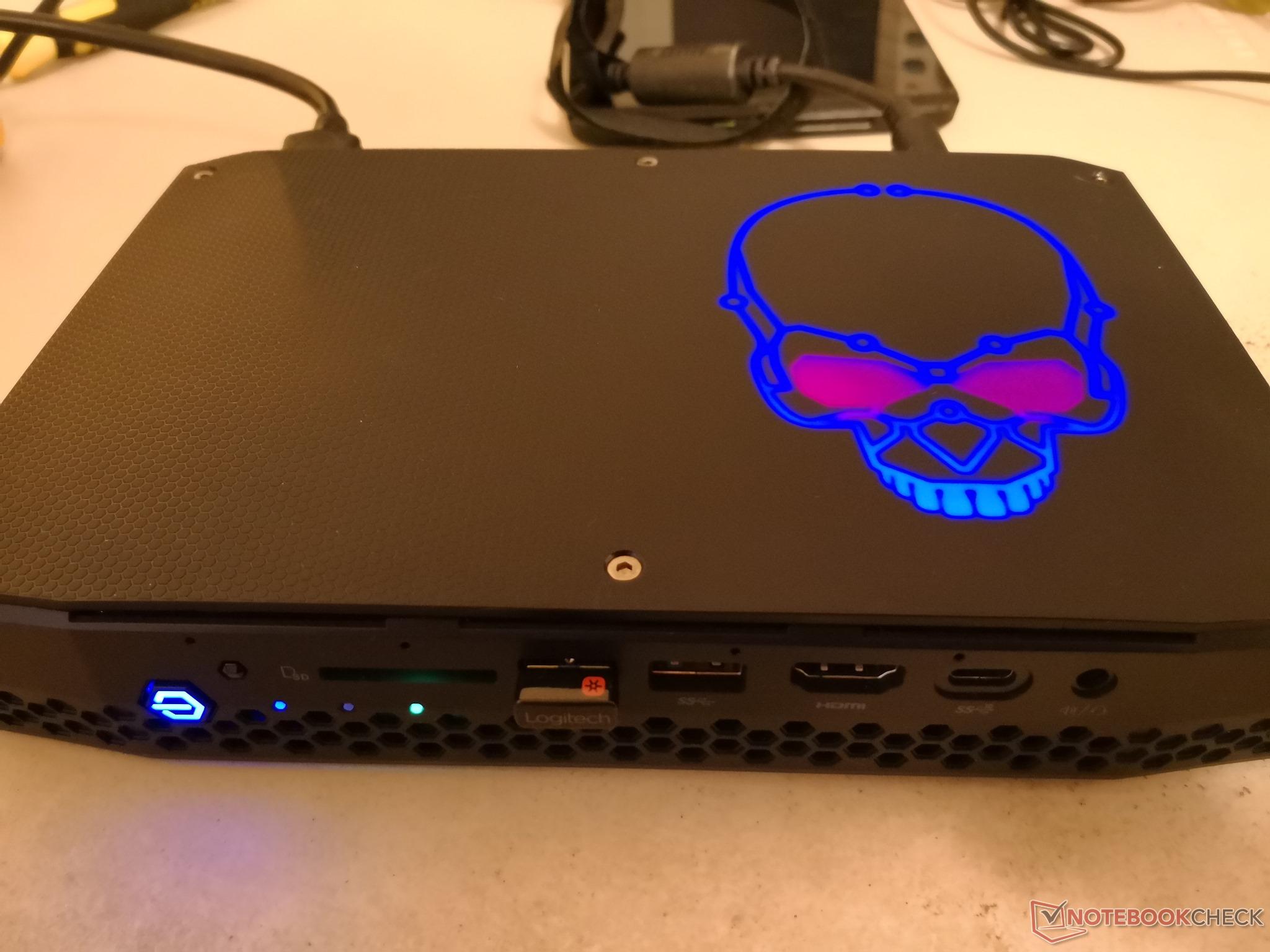 The next generation Intel mini PCs will purportedly drop Kaby Lake-G and Radeon graphics in favor of 9th gen Coffee Lake-H, Tiger Lake-U, and dedicated Nvidia Turing graphics with a custom vapor chamber cooling solution. The non-gaming Frost Canyon and Quartz Canyon NUCs are expected to launch...

www.notebookcheck.net
This could be an absolute game changer. NUCs have interested me before but I always held out because of previous graphics limitations.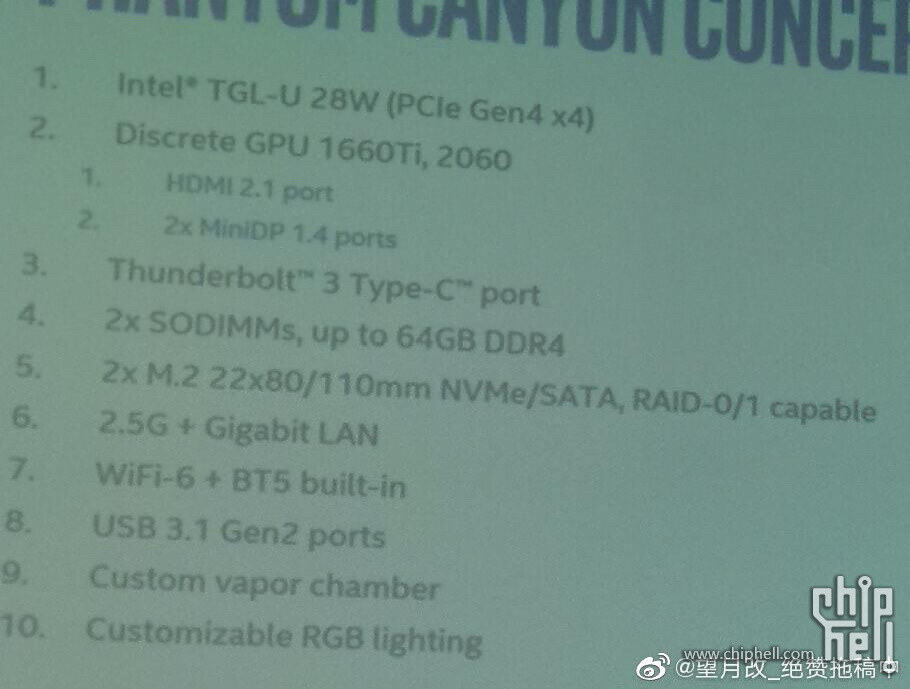 Tiger Lake (Intel 10nm) is an evolved version of Ice Lake that will launch in 2020 and is the highest IPC x86 CPU known today.
The discrete Nvidia GPUs are a massive leap over the fastest previous NUC graphics solution which was from AMD Radeon.
If the article is correct, the first next-gen NUC that ships is based on a
14nm 8-Core mobile part that boosts to 5 GHz
and that sounds good too given that it's the current fastest gaming CPU architecture.
Workstation Prototype pictured below to give you an idea of the form factor.
This is one of the most exciting things I've seen in PC Gaming in quite some time. High end gaming in a small box with a discrete GPU. Could easily see myself going for something like this the next time I upgrade.