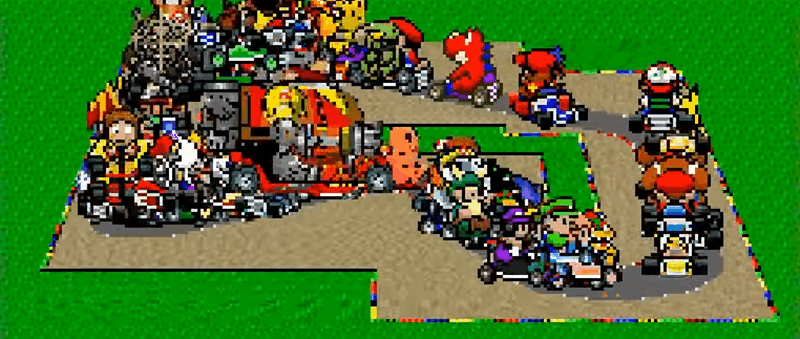 Video here:
https://www.youtube.com/watch?v=9HBTeP22nkA
Back in February 2016, a popular Youtube user called 'Hat-Loving Gamer' posted an interesting Super Mario Kart video. Namely, it was a crossover where 101 different video game characters were racing through Mario Circuit in Super Mario Kart. And dear god, it was impressive. The Koopalings were there. Rayman, Sonic and Bioshock had characters included from them in the animation.
...
Unfortunately, someone at Nintendo… didn't like it for some reason. So now, the good old video is 'blocked on copyright grounds'. Yes really:
...
What the freaking hell is wrong with the idiots at Nintendo? This wasn't a hack. This wasn't linked to any sort of playable game. Heck, do you honestly thing the SNES could actually run a game with 100 playable characters at the same time? Really? You made the damn console, you know what it's capable of.

In simple terms, this was a parody. Parody videos are legally protected. Don't like that? Tough crap.
Source:
https://gamingreinvented.com/news/nintendo-takes-100-character-mario-kart-video/