NEWS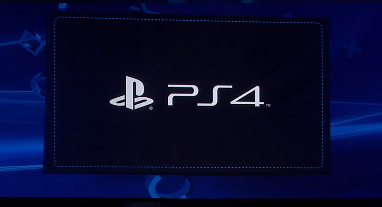 8 GB Unified Memory
Dual-Shock 4
GDDR 5
Suspend/Resume Games
Background Downloads
Downloadable Games playable WHILE PLAYING
Hit "Share", Tag Footage, Upload While playing... Even livestream your playing with friends
Connectivity to mobile devices - Vita, smartphones, tablets
Predict purchases, predownloaded. Minority Report
GAIKAI
Hit X to try, Buy only what you love
Remote Play- Goal is all PS4 games on Vita.
No latency. Precision Control
RIP Wii U
Playstation Plus Confirmed
STREAMING BACKWARDS COMPATIBILITY. EVERYWHERE.
Cloud services released in Phases.
Killzone: Shadowfall
... Live Demo
It's... Earth? CG? All I know is it isn't Brown... And it's beautiful. He is swinging on an aircraft through a friggin' city....
Evolution Studios - Drive Club
Clans for Racing
Sucker Punch - inFamous : Second Son
Pretty cool, he looks better than Cole
From the creators of Braid - The Witness
Beautiful. Myst for a new generation
Quantic Dream - Old Man Head tech demo
Emotions baby. We can now make games that are as good as silent movies
Media Molecule -
Record your dreams. Incept others. Dethrone the Polygon... With a move-shaped scepter.
Joking aside. 3D sculpting with the Move
3rd Party is Onboard.
Capcom - Deep Down
No Street Fighter. Panta Rhei, new engine (Code Name). Panty Raid. New IP. Conquer Your Fear. Or Die a Coward. Drop in, Drop out multiplayer hinted. Blanka
Square-Enix - Agni's
Hashimoto onstage. Real-Time demo... Agni's Philosophy again? Yup. One more thing: Shinji Hashimoto Takes the stage.... New Final Fantasy title at E3!
UbiSoft - Watch Dogs
Live Demo. Looks pretty darn good. Daytime demo. You are the batman. Wow.
Blizzard - Diablo 3
A strategic partnership... To take over the world. Passion about consoles. Games could make the jump. PS4 and PS3. 4 player, full screen co-op. One couch to rule them all. Sony exclusive. PAX East, more info.
Activision... AKA BUNGIE - Destiny
Wow. That reveal trailer was a joke. This is the real deal. Jason Jones to be seen in 2025. PS3 and PS4. Sony Exclusive content.
Coming Holiday 2013
No Price
No System
- Livestream Links -

it's better avoid using Chrome for the GT livestream
Announcement
Official Site
(Includes Evolution of Playstation Series)
Best Thread Ever
(
Spoiler-Free Version
)
Show Times
:
Feb. 20 3:00pm PST/6:00pm EST/11:00pm GMT
Feb. 21 8:00am JPT

Rumor Roundup
: (Don't read if you're trying to stay pure)
GIFS Compiled
-Part
[1]
[2]
[3]

Top 3 Kazified GIFS
: (My opinion incoming... No particular order)
- THREAD RULES -
(All times EST)
4:30-6pm
- Calm down.
Gametrailers Pre-Show Event
starts at 5.
6pm-End of Livestream
- News/Reactions Only. No GIFs slowing pageloads, no pointless posts. We need GAF at its MAX!
End of Event-End of Time
- Go Crazy. Crash GAF Again
PS4 is HERE
Sorry Kagari
Made this with Radec... Countdown: