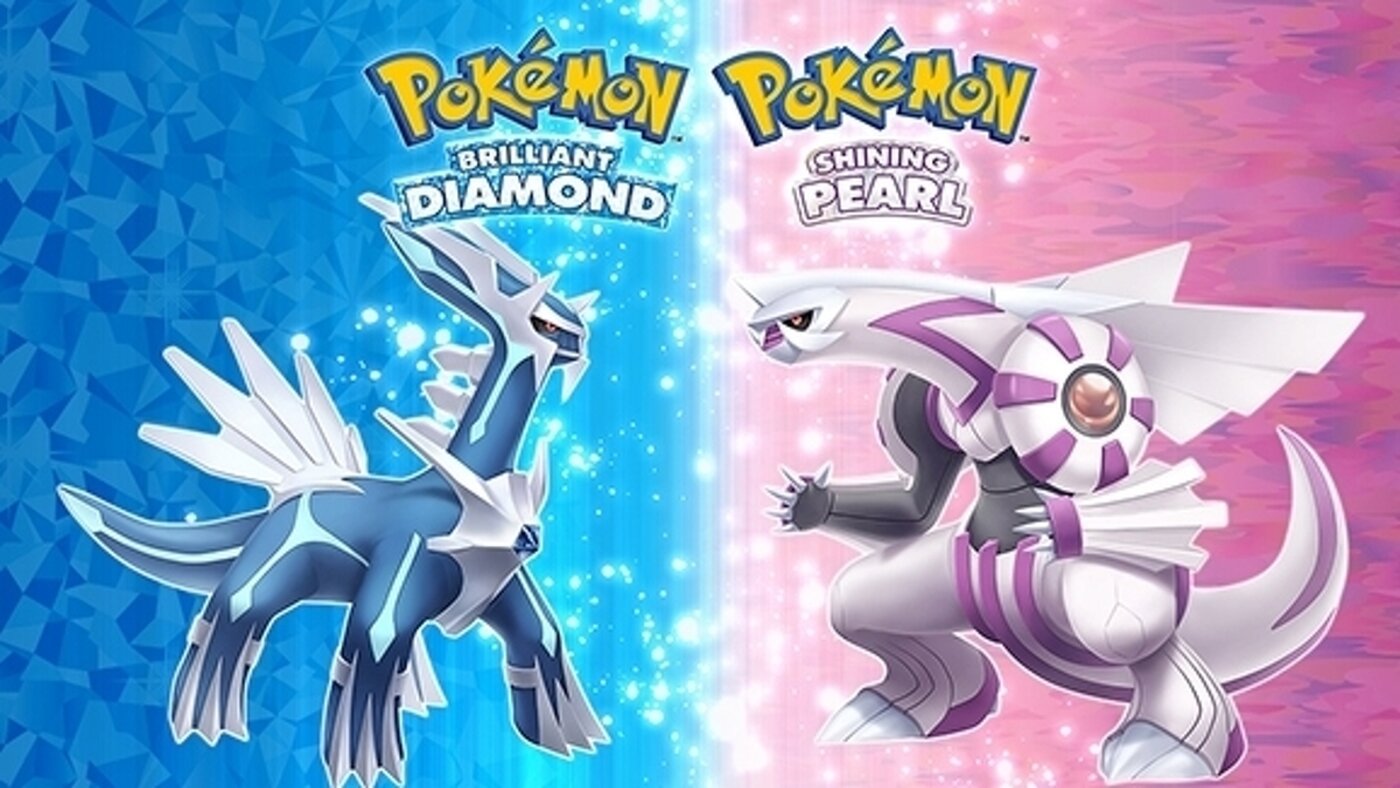 Platforms
:
Nintendo Switch (Nov 19, 2021)
Publisher
: Nintendo
Review Aggregator
:
OpenCritic - 77 average - 50% recommended - 8 reviews
(Both Games)
Critic Reviews
Ars Technica
-
Andrew Cunningham
-
Unscored
No doubt these will sell well regardless of what I say, but if you're not already dying to play these, I would save the $60 for Pokémon Legends: Arceus, due out in January.
COGconnected
-
James Paley
-
72 / 100
Brilliant Pearl feels well-crafted yet confused, like they pursued several disparate visions at once. If you can see past these strange decisions, you'll find a set of pretty respectable Pokemon games.
Digital Trends
- Giovanni Colantonio -
3.5 / 5 stars
Pokémon Brilliant Diamond and Shining Pearl play it safe, faithfully remaking two classic DS games -- at times to a fault.
Digitally Downloaded
-
Matt Sainsbury
-
4 / 5 stars
These gripes aside – and I realise that I've griped a lot in this review – Pokémon Pearl remains an excellent game, and the remake is of a very high quality. I've been able to reunite with Piplup, relive a very fondly-remembered adventure, and while there have been some tweaks that I've been less than amused by, on balance the developers have retained the qualities that made that game such a fondly remembered one.
Enternity.gr
-
Panagiotis Petropoulos
-
Greek
-
7.5 / 10
Those who have never played Pokémon Diamond and Pearl again have the best opportunity to do so now, in the most refined version they could ever have.
Game Informer
-
John Carson
-
8.5 / 10
Catching, training, and trading Pokémon remains a blast, and Sinnoh is a great region to explore
GameSpot
-
Steve Watts
-
7 / 10
Pokemon Brilliant Diamond and Shining Pearl are comfortably nostalgic, with just enough modern tweaks to smooth over the rough edges.
God is a Geek
-
Adam Cook
-
9 / 10
Pokemon Brilliant Diamond is like a warm hug, offering nothing but smiles and enjoyment throughout. Long term fans will find the quality of life changes make it even easier, but nonetheless, it's an otherwise faithful remake and a joy from start to finish.
Nintendo Life
-
Jordan Middler
-
6 / 10
While some of the slower elements of the original games have been fixed, and The Grand Underground makes up for the comparatively weak Pokédex, Pokémon Brilliant Diamond and Shining Pearl's new art style and a few other stumbles make this pair of games a somewhat disappointing retread of Generation 4. They're also very clearly in the shadow of Pokemon Legends: Arceus, the upcoming open-world-like Pokemon game that has fans hoping it can take the series in exciting new directions beyond 20-year-old mechanics. If the remit of these remakes was to remain faithful to the original Gen 4 pair, we wish they'd also stuck to the pixel-art aesthetic. Aside from The Grand Underground – and the connectivity with the current games in the series – there's very little reason to play Pokémon Brilliant Diamond and Shining Pearl over your original DS copies.
NintendoWorldReport
-
Jordan Rudek
-
8.5 / 10
I'm certainly not in a hurry to leave it any time soon; that's for sure. However, with Pokémon Legends on the horizon, this one-two punch of Pokémon titles could be a winning way to close out one year and welcome in another, with a blast from the past followed by something we haven't really seen before. That's a Jigglepuff double-slap I can get behind.
Polygon
-
Ryan Gilliam
-
Unscored
I've spent years — the better part of a decade, since the Ruby and Sapphire remakes on 3DS — going through the motions with new Pokémon games, trying desperately to fight through superfluous features and recapture the magic of my childhood. But the Diamond and Pearl remakes' simple, derivative, and basic formulas helped refocus my love for a franchise almost as old as I am.
Press Start
-
Harry Kalogirou
-
8.5 / 10
While it feels like Game Freak have been trying to find their footing with Pokémon over the last few years, Brilliant Diamond and Shining Pearl are a confident showing by ILCA that proves the series is far from dead. The classic formula is unchanged here, and still holds up, which will no doubt please long-time fans and newcomers alike. Smart new additions that feel like natural additions to the base game, coupled with a visual overhaul that captures the feel of the originals make for an experience that's as nostalgic and comforting, as it is fresh and reinvigorating for the franchise.
Shacknews
-
Donovan Erskine
-
7 / 10
There are some much-needed quality of life improvements, and the games are well polished and run really smoothly on the Switch. It's hard to see newer fans finding much to appreciate here, but those that have fond memories of the original Diamond and Pearl will have a lot to love about Brilliant Diamond and Shining Pearl.
Stevivor
-
Ben Salter
-
Unscored
I am enjoying my time back in the Sinnoh region, and especially as the game that got me back into Pokémon 14 years ago, it feels familiar. I have had less than a week to become reacquainted with Pokémon Diamond, and am still some time away from catching 'em all, so check back in a few days for our final verdict on Pokémon Brilliant Diamond and Shining Pearl.
The Games Machine
-
Danilo Dellafrana
-
Italian
-
8.8 / 10
From a certain point of view, Pokémon Brilliant Diamond is a remake that doesn't like to take too many risks, improving on the original experience without making any major changes. Yet this is also its greatest strength, especially for those who never played the original chapters on DS. The result is an authentic recreation of a historical title, polished and cleaned up from outdated game design elements.
TheGamer
-
Cian Maher
-
3.5 / 5 stars
Its new features may not be truly revolutionary, and it may still have its fair share of repetitive and time-consuming moments, but it's a faithful take on a well-loved game, and should certainly keep players busy until Pokémon Legends: Arceus arrives in January.
TheSixthAxis
-
Jason Coles
-
9 / 10
I've had an absolute blast with Pokémon Brilliant Diamond and Shining Pearl, and I know there's plenty more for me to see thanks to their sheer size. With changes that lean mostly toward quality of life improvements, this is a firm reminder that Pokémon games can be extraordinary and one of the most enjoyable remakes I've played in a long time.
VGC
-
Chris Scullion
-
4 / 5 stars
The original DS Diamond and Pearl were great back in the day, and 15 years later this new coat of paint makes them just as entertaining. The improvements may not be as drastic as some may have hoped, but what's here is a solid Pokémon adventure regardless.
Last edited: