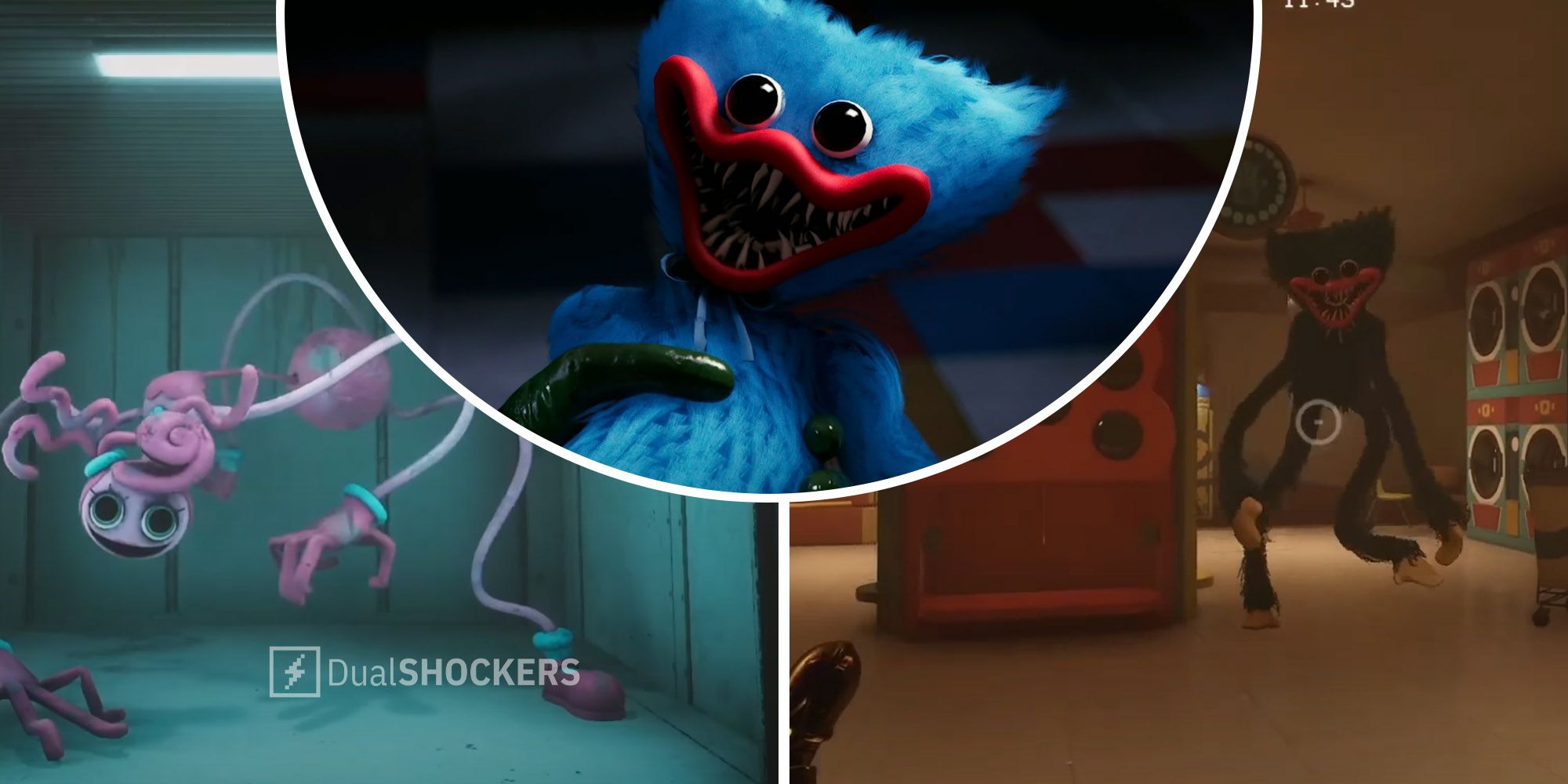 Venture into Playtime Co. toy factory this December.
www.dualshockers.com
The release date of MOB Entertainment's new multiplayer
horror
game, Project: Playtime, has been revealed in a new gameplay trailer. The Poppy Playtime spin-off will kick off its early access period on PC via
Steam
on December 6 and will take players on a horrifying adventure to the notorious Playtime Co. toy factory. The minute-long gameplay trailer offers a glimpse into the highly anticipated free-to-play multiplayer title, which will allow players to take the role of humans and monsters alike.
Project: Playtime is the next instalment in the Poppy Playtime universe. Unlike the first chapters in the series, the spin-off title will add new co-op elements and invite players to assume the role of the gargantuan monsters at Playtime Co, the perilous toy factory that homes monsters in toy form. The game adapts a formula where six players become Resource Extraction Specialists and utilize all the methods of staying alive against the manic creatures ravaging the factory.
The upcoming title features some of the most iconic monstrosities that we have seen in the series so far, including Huggy Wuggy, Boxy Boo, and Mommy Long Legs. All of these monsters come with their own set of unique skills and abilities, which will help players to hunt the specialists during "playtime".
The latest trailer offers insights into the gameplay of the multiplayer horror experience, where six players are tasked with collecting various parts to create a giant toy, whilst one of them assumes the role of a huge monster. In the process, Project: Playtime also throws everything their way, including some of the most freakish challenges that we have been introduced to in the previous games set in the world of Poppy Playtime.
The developers also dropped a new cinematic trailer, showcasing the resource extraction specialists in their strange costumes. The video starts with a small Huggy Wuggy coming alive until it is smashed by the specialist, who then starts running when a bigger, and scarier Huggy Wuggy starts chasing them in the corridors of the factory.
Poppy: Playtime has taken the world by storm since the launch of the first game. The hit horror title, which was even
recreated in Fortnite
back in May 2022, invites players to an abandoned toy factory where they try to stay alive by solving puzzles and running from giant toy creatures. Poppy Playtime: Chapter 2 followed the first game and made its debut on Steam in the form of a paid DLC a few months ago.
The second chapter expands on the first game and introduces a new villain, Mommy Long Legs, alongside new monsters and challenges that force players to find new ways to reinforce their chances of survival as they try to get out of the nightmarish toy factory. Chapter 3, on the other hand, is currently scheduled for a release sometime in 2023, whilst Project: Playtime will enter early access on December 6th.