Jun 13, 2018
2,502
4,327
680
Untick both "automatically" boxes too
I don't think that's needed
I don't want to hijack this thread but as I haven't found a technical issues thread or a way to contact Staff and also can't open threads, I guess I'm going to:
I have disabled email notifications for content I am watching, yet I am receiving emails very frequently upon new posts in a thread I interact with.
Here are my account preferences: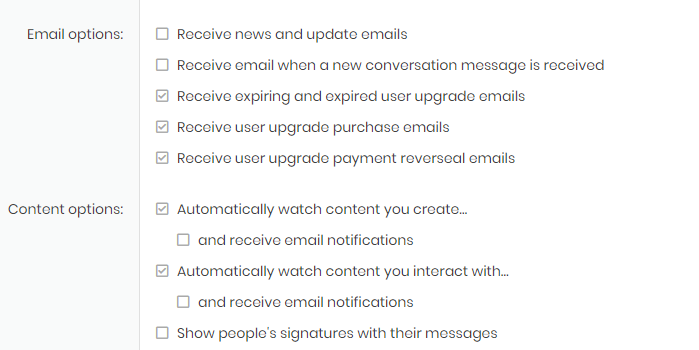 Maybe I am doing something wrong, since I'm new to the forum?
There are three email options settings. One in account details, one in privacy and one in preference. Do you have all of them unticked?