ὁ αἴσχιστος παῖς εἶ
Apr 14, 2007
47,876
0
1,450
Names
:
Wario Land: Shake It! (NA)
Wario Land: The Shake Dimension (PAL)
Wario Land: Shake (JP)
Wario Land 5 (Fans)​
Developer
:
Good-Feel, Co. Ltd.​
Publisher
:
Nintendo​
Platform
:
Wii​
Release Dates
:
July 24, 2008 (JP)
September 22, 2008 (NA)
September 25, 2008 (AUS)
September 26, 2008 (EU)​
Price
:
$30 @ Best Buy (Feb 8 through 14)!!!
$49.99​
Features
:
Two-dimensional platforming
Gorgeous visuals courtesy of Production I.G. (Ghost in the Shell, FLCL)
Huge "old-school" feel in the controls and design​
Websites
:
Boxarts
: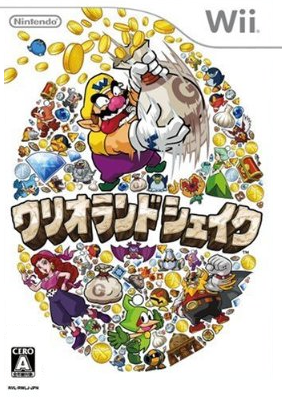 (1. North American, 2. European + Australia, 3. Japanese)​

Controls
:
The super-tuned controls of Wario Land: Shake It are perhaps the biggest thing you notice when you have stopped drooling over the art and actually start playing. You would think with so many frames of animation, there would be some lag between the controls and action on-screen, but this is not the case with this game. Wario is controlled exactly like in his GameBoy outings, and the elbow-charge still is incredibly satisfying in Shake It.​
Levels
:
Not counting the ten or so hidden bonus levels, there are five continents each with approximately four stages and a boss battle. In addition, each level has three treasures for you to find that unlock bonus media such as songs.​
Missions
:
Missions are basically Shake It's version of Xbox Live Achievements, requiring you to complete certain tasks before earning them. Completing the missions yields a gold star for that level on the stage select screen, as well as more unlockables.​
Items
:
Shake It boasts a quaint pirate ship shop run by none other than Captain Syrup. It sells new maps, which are unlocked to start with but steadily increase in price, heart containers (which are equivalent to the Zelda series' heart containers), plus the opening and closing movies.​
Secrets
:
The game also features a variety of secret levels, which is where the game's true fun lies. Each continent has approximately two secret levels, and while you can find them on your own, it would be difficult. Beating the game once allows you to see more easily how to unlock these levels.​

Wario
:
The titular anti-hero of the Wario Land series of games, which has its roots in the Super Mario Land Series, Wario is back for his seventh platforming adventure. After being sent a mysterious package from Captain Syrup that turns out to be the Ancient Globe, which holds the Shake Dimension, Wario is about to split it open with a sledgehammer when Merfle emerges. Merfle tells Wario the sad tale of his world, before offhandedly mentioning the Bottomless Coin Sack, which sets him off an unstoppable warpath for riches.​
Captain Syrup
:
The antagonist of Wario Land 1 and 2, Captain Syrup is back this time to aid Wario in his quest for treasure, but obviously, she has her own reasons for giving Wario the Ancient Globe to access the Shake Dimension and Yuretopia.​
The Shake King
:
The king of a band of pirates, the Shake King disturbs Yuretopia's peace by stealing the Bottomless Coin Sack and imprisoning Queen Merelda and many of her followers, locking them in each of the world's stages.​
Merfle
:
Merfle is one Queen Merelda's most trusted friends, and manages to escape the clutches of the Shake King. After finding Wario and pleading with him to help out his people, it is only by informing him of the Bottomless Coin Sack that he becomes interest and they both enter the Shake Dimension.​
Queen Merelda
:
The lovely queen of Yuretopia, she is unfortunately captured by the Shake King along with her followers. Saria's theme can be heard for a moment when she appears in the opening movie.​

Screens:Videos: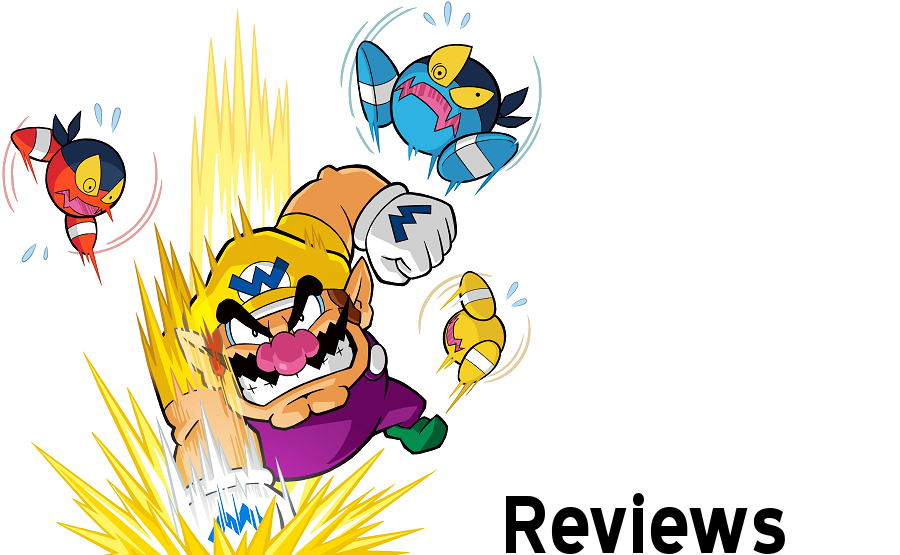 Magazines
:
4 / 5 (GamePro)
8 / 10 (NRevolution)
8 / 10 (Nintendo Power)
31 / 40 (Famitsu)
76.67 / 100 (Electronic Gaming Monthly)​
Websites
:
Aggregate
: